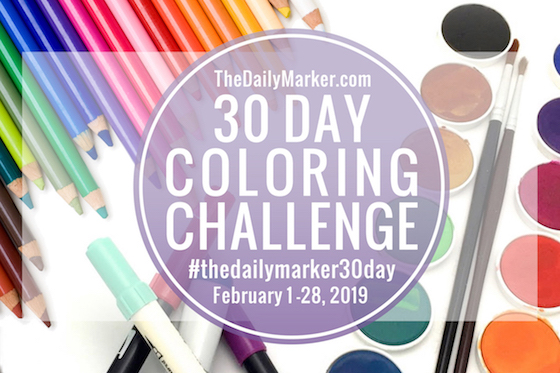 Hello Friends, How was your day? Are you getting slammed with some snow? There is a chance I might wake up to a white blanket of snow ! Not sure if I am excited about that or not lol. It's been crazy around here prepping for my classes in Toronto this coming weekend and keeping up with the challenge. All good things for sure just need a few extra hours in the day.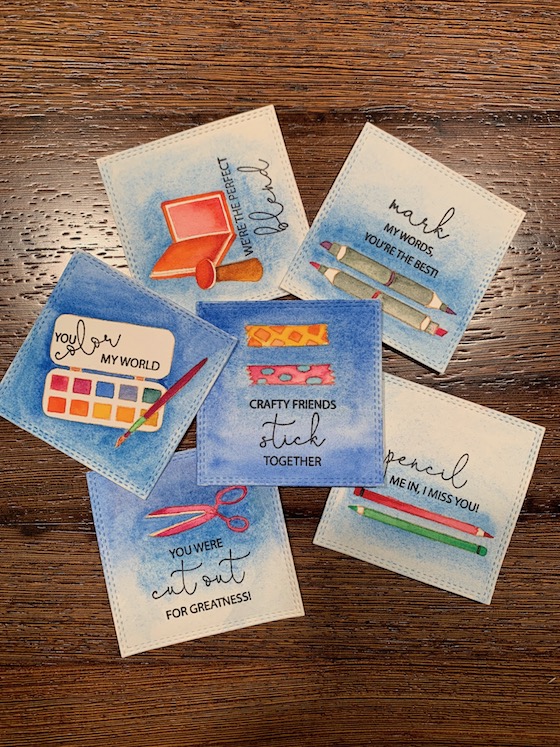 Crafty Notes is a new stamp set from Gina K. Designs and there are so many wonderful sentiments and images I had to stamp 6 of them to make some small cards to have on hand.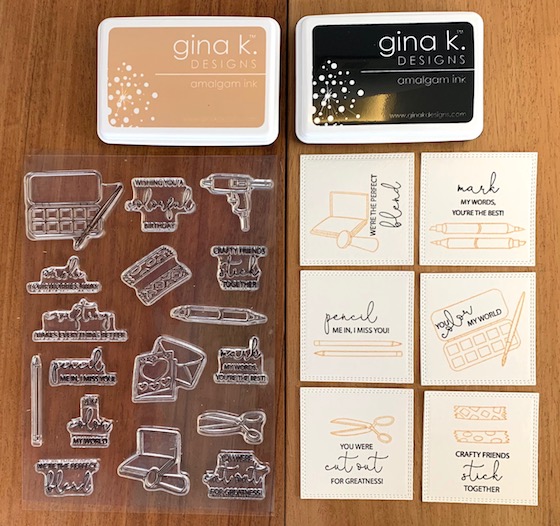 I have been raving about the new ink amalgam from Gina K. Designs. My favorite is Warm Glow and it's what I used yesterday for some no line coloring. The best part of her amalgam inks is that you can use them for watercolor OR alcohol markers.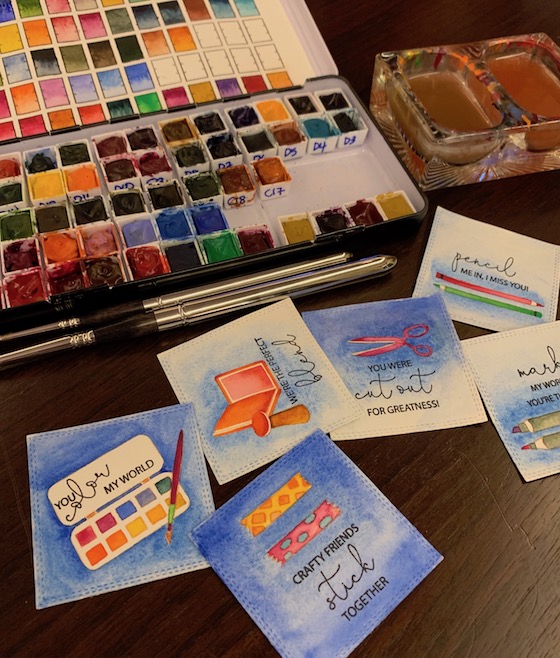 These card bases screaming for some colored pencil details but, I had to stop myself.
On another note if you are interested this is how I obtain so many colors on my paint palette.
That's it for today and stay cozy or cool depending on what part of the world you are in. Hugs, Kathy
P.S.  There are 3 ways to share what you are coloring. If you want to join a community of coloring enthusiasts I recommend  FaceBook or Instagram. Be sure to tag me and use the hashtag #thedailymarker30day. Kids & young adults use #thedailymarker30daykids.
The 3rd way is to link up to my blog to share your coloring click here to link up.
P.S.S. If you have any questions about the coloring challenge you can refer to this post . If you want to get my posts in your mailbox you can sign up here or subscribe to my videos.
Card Supplies and Links: Affiliate links are used to support 100% of my Coloring Challenge Road Trips at no cost to you