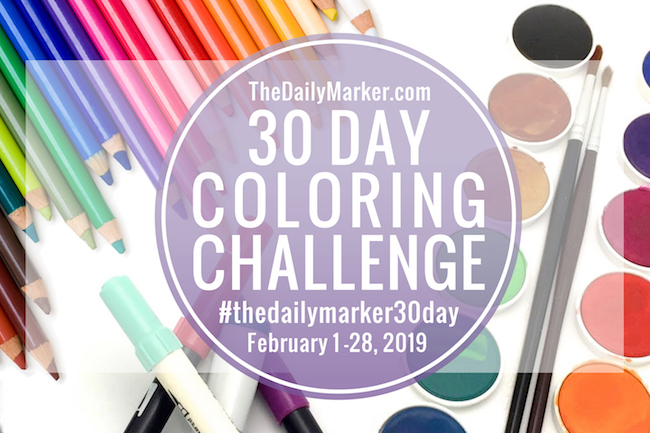 Hello Friends. Welcome to DAY ONE of the 12th coloring challenge, "The Daily Marker 30 Day Coloring Challenge" OMG I can't believe it's DAY ONE!!! YIPEEE!! I am so excited you are here and that so many of you are taking the challenge again! Thank YOU and thank you all for your comments, enthusiasm and for taking the challenge!!!! If you are new this go around or have been watching from the side lines and decided to jump in I am so proud of you for taking some "me" time. My mantra has always been to find just 10 minutes a day to color and watch the stress of the day melt away.
If this is your first time don't be hard on yourself and jump in when time permits. If you have any questions about the coloring challenge you can refer to this post . If you want to get my posts in your mailbox you can sign up here or subscribe to my videos here.
For Day 1. I like to try and do something special for ya all but, I have been on the run and am continuing to run hahaha.
My hashtag drawing was illustrated on the airplane and painted at home with some opaque watercolors as a reminder to use the hashtag #thedailymarker30day when posting your art.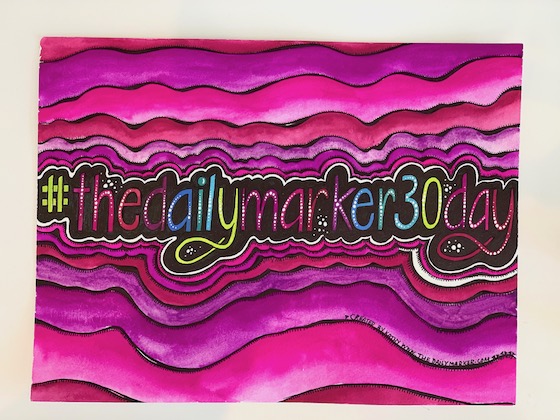 Since this is the first day I want to make mention of something that I think is very important … our posture! When coloring take pause and think if you can lift your gaze and straighten you back. Using a clip board helps you prop up your project so you aren't bending over (you can prop the clip board on a stack of books). I take a clip board on the plane with me and it saves my neck in a good way! If you want something for your desk I found this on eBay many years ago & it's a good size. Coloring at night on the sofa with my hubby I find a clip board really useful.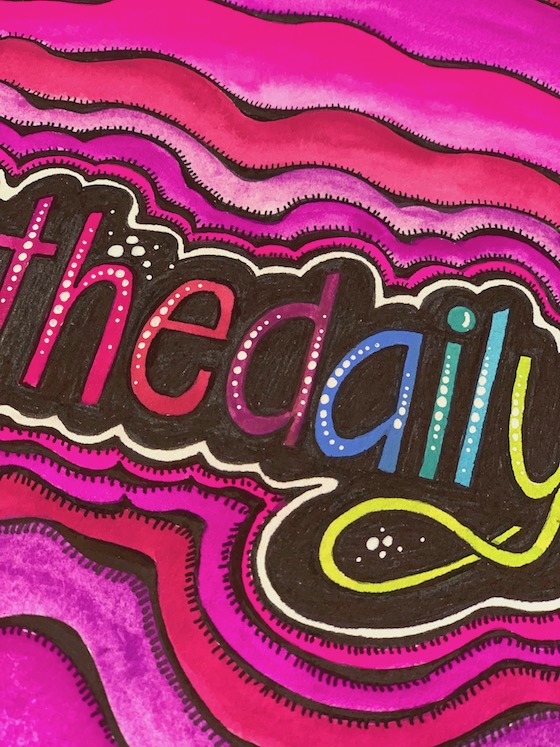 Since so many of you have taken the challenge before I encourage you to stretch yourself and create some art with your coloring. Draw something, doodle or use a beautiful background stamp, a coloring book page or stamp a bunch of flowers to create a background like I did in this post. Even if it's takes a week you will be happy to see your art come together before your eyes.  A trip to the store for some inexpensive frames gives your work even more importance.  Adding art like this would be great on a collage wall for everyone to see your beautiful work.
Ok with all that said ….. On to  your coloring and I can not wait to see what you all are coloring. Woo Hoo!!
There are 3 ways to share what you are coloring. If you want to join a community of coloring enthusiasts I recommend  FaceBook or Instagram. Be sure to tag me and use the hashtag #thedailymarker30day. Kids & young adults use #thedailymarker30daykids.
The 3rd way is to link up to my blog to share your coloring. It will always be on todays post…DAY 1. each day I will link you back here to share your coloring.
*** The link up tool is at the very bottom of this post. *** 
Thanks for your enthusiasm for the challenge and I hope you know that I am just as excited as you are. Thanks for your visit and I will see you tomorrow  Hugs, Kathy
P.S. If you want to share the logo (at the top of the post) when writing your blog post or on Facebook etc. that would be lovely & so appreciated.
You are invited to the Inlinkz link party!