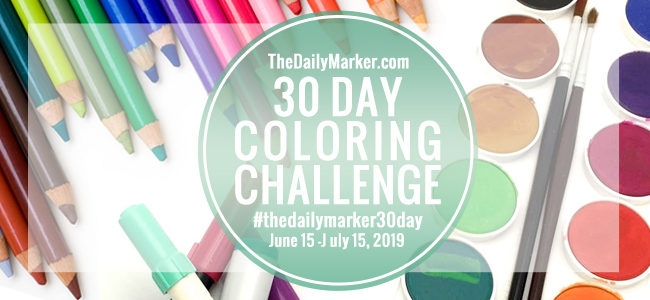 Hello Friends! How was your weekend? Busy? Crazy or relaxing? Maybe all of the above?
I finished that stamp that screamed HAPPY to me … it's from Waffle Flower called, "Plant Kindness". Sooo fun to COLOR!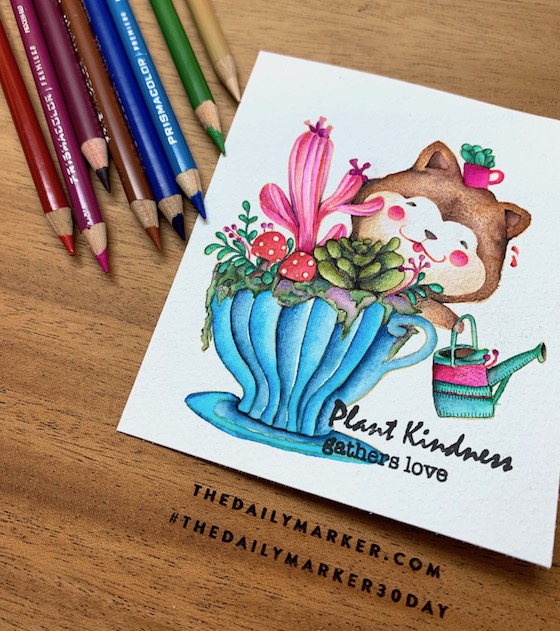 Yesterday I mentioned that my goal was to play and color the cactus with some fun colors. I used  Tombow markers on the bear. If you are curious this was the paper I used this ink.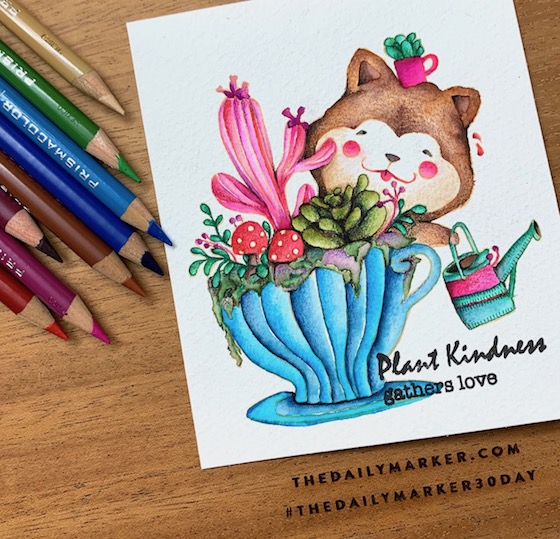 Once the bear was dry I added colored pencils accents to the bear and the plants. Adding black and dark color to some of the plants make them pop. Let me remind you not to pay attention "to the shadows" just darken an area … any area.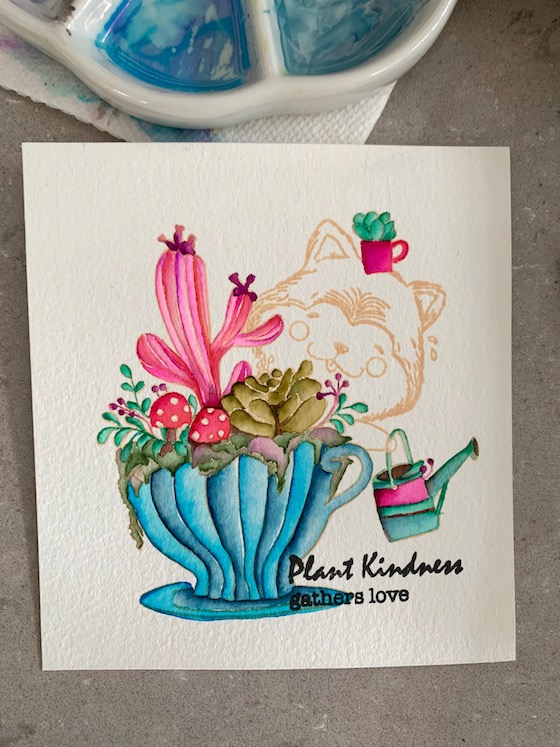 This is what I finished yesterday.
Day 1. & The 30 Day Coloring Challenge 2019 & Coloring Link Up
Have a great day and thanks for playing along and sharing your coloring! Hugs, Kathy
P.S.  There are 3 ways to share what you are coloring. If you want to join a community of coloring enthusiasts I recommend  FaceBook or Instagram. Be sure to tag me and use the hashtag #thedailymarker30day. Kids & young adults use #thedailymarker30daykids.
The 3rd way is to link up to my blog to share your coloring click here to link up.
P.S.S. If you have any questions about the coloring challenge you can refer to this post . If you want to get my posts in your mailbox you can sign up here or subscribe to my videos here.
Card Supplies and Links: Affiliate links are used to support 100% of my Coloring Challenge Road Trips at no cost to you.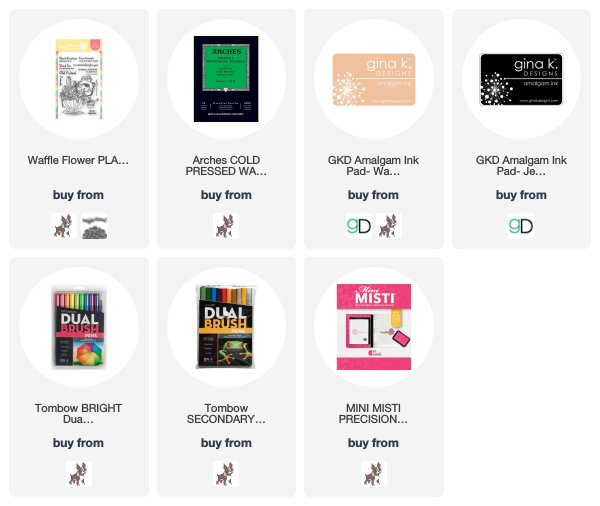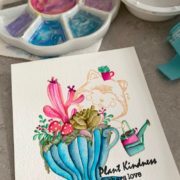 Hello Friends! Happy Sunday to you. I am sure it might be hard to squeeze in some coloring if you are entertaining Fathers, Grandfathers, Uncles or any special man in your life/family for Fathers Day. I know holidays can be hard and if that … {Continue Reading}