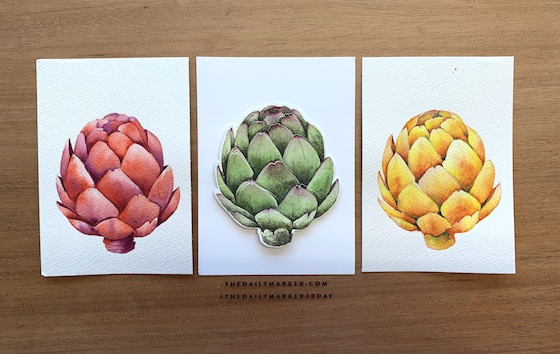 Hello Friends! I hope you all are having a good week. I'm popping in today to share my artichokes with you and I hope they inspire you to think out of the box a little when you are picking your colors.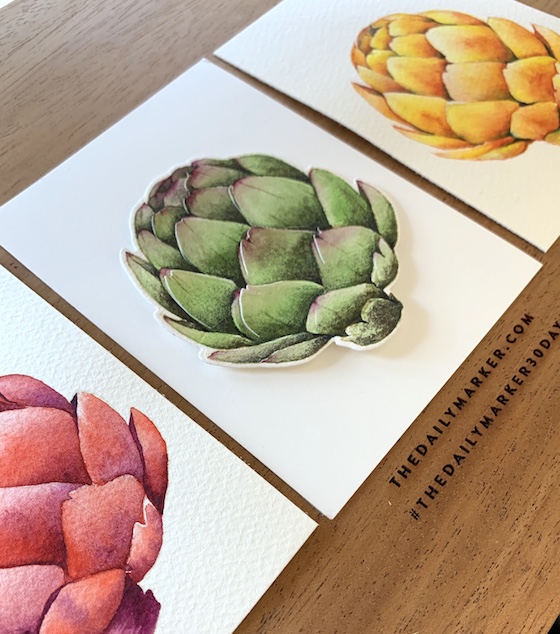 The Vintage Artichoke is a stamp (from Concord & 9th) that I love ! I wanted to color them in some vibrant summery non traditional colors. The ink I used was Gink K. Designs dark beige. This is the paper that I use for all of my watercoloring.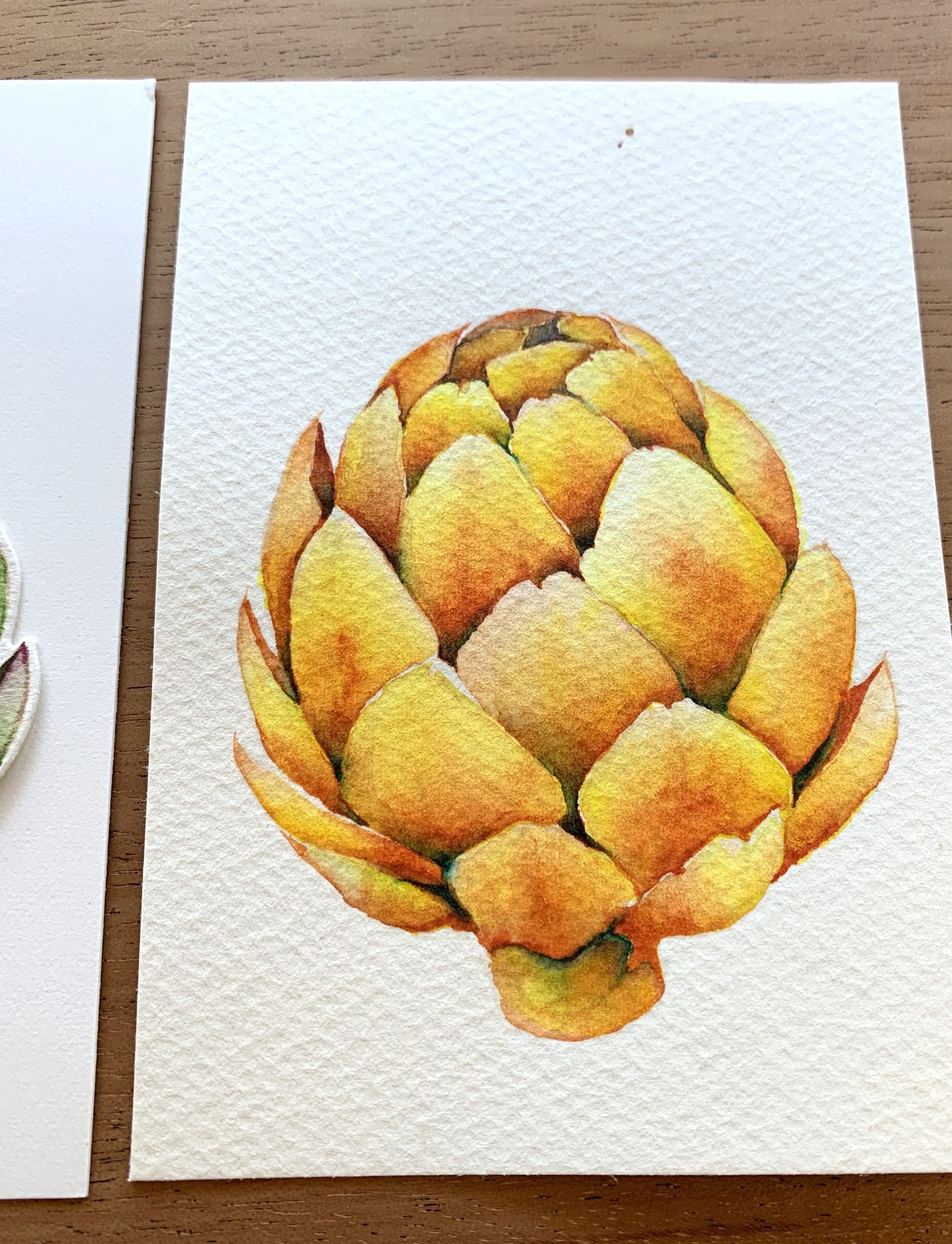 As far as paints go today I think I was using Windsor Newton. What do you think of this yellow? My first color was yellow, then pink and some navy in the nooks and crannies.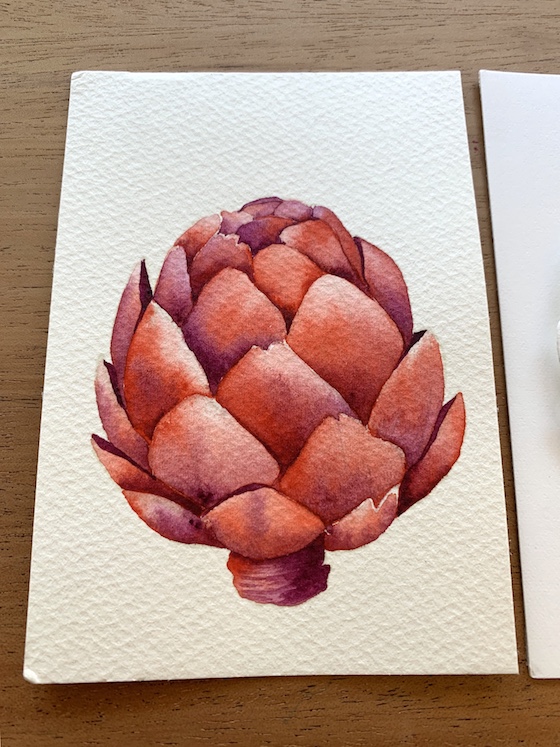 For this one I am tempted to add some darker color in those nooks and crannies with some pencils but, right now I am leaving it alone.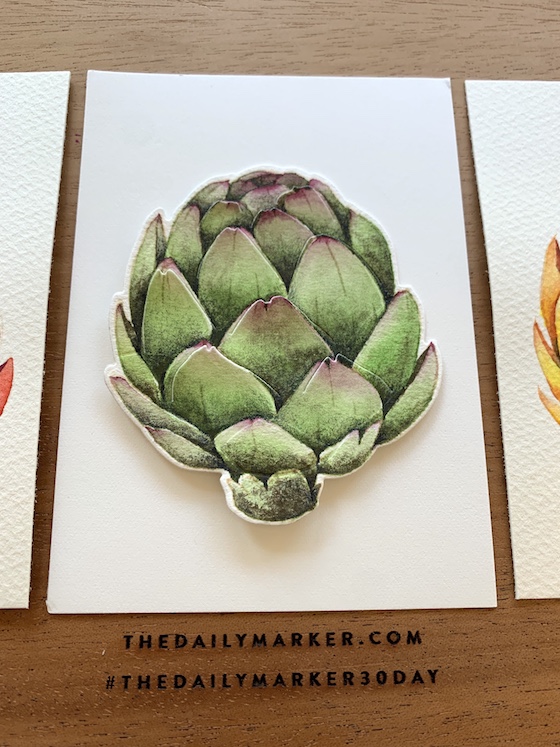 In last post I shared this same Vintage Artichoke but, I wanted to add it again here to show you the contrast with the non traditional  colors. That's it for today … I am falling asleep while writing this post lol. See you soon for a blog hop. Hugs, Kathy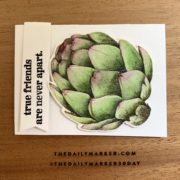 Hello Friends!! Happy weekend to you! Summer is winding up and hopefully the heat and humidity go away soon. Today Concord & 9th has another beautiful new release. I was lucky to get this awesome stamp and I can't tell you how much I … {Continue Reading}