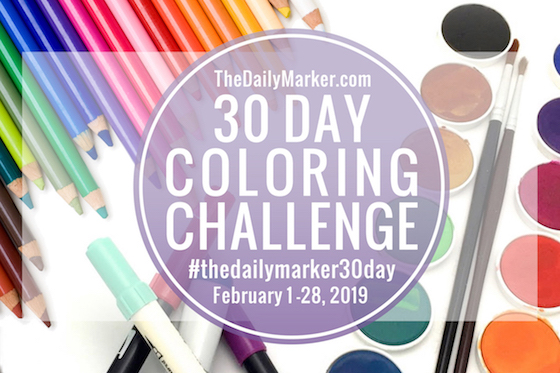 Hello Friends, How has your weekend been?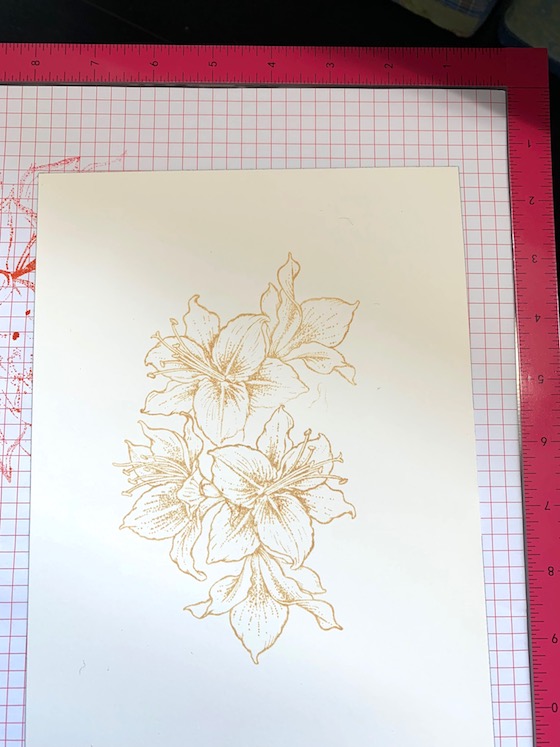 Soo little time and so much to do but, I am guessing that you all feel that way too. With that said a super quick post today. This is a giant misti and I am so glad that I finally took the plunge and bought it. The beautiful flower is from Power Poppy and the perfect ink color in my book is from Gina K. Designs. (soon this no line ink will be available and it's great for copic markers or watercolor).
Tomorrow I will share more about the stamp and link you to it. Making an effort to try something different I watercolored the background in a grey. I used a 0.03 marker to fill in some of the nooks and crannies.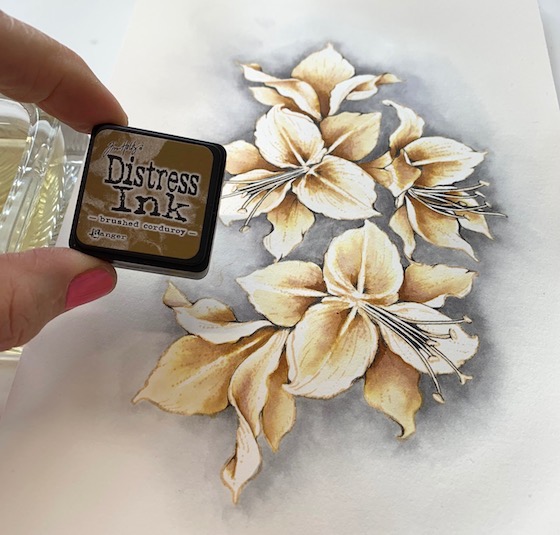 Adding some brown to create some pretend shadows. I'm curious how this will turn out.
See you tomorrow. Enjoy your day! Hugs, Kathy
P.S.  There are 3 ways to share what you are coloring. If you want to join a community of coloring enthusiasts I recommend  FaceBook or Instagram. Be sure to tag me and use the hashtag #thedailymarker30day. Kids & young adults use #thedailymarker30daykids.
The 3rd way is to link up to my blog to share your coloring click here to link up.
P.S.S. If you have any questions about the coloring challenge you can refer to this post . If you want to get my posts in your mailbox you can sign up here or subscribe to my videos.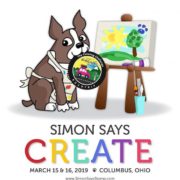 Hello Friends, Happy Saturday! Today is the day I get to share my announcement. I am soo dang excited and honored that Simon Says Stamp asked me to bring The Coloring Challenge Road Trip to Simon Says Create!! Woo Hoo Sooo many of you … {Continue Reading}