Hello Friends, How are you today? I am popping in to announce the winner of the free spot in the Scrapbook & Cards Today second annual WCD Online Card Class.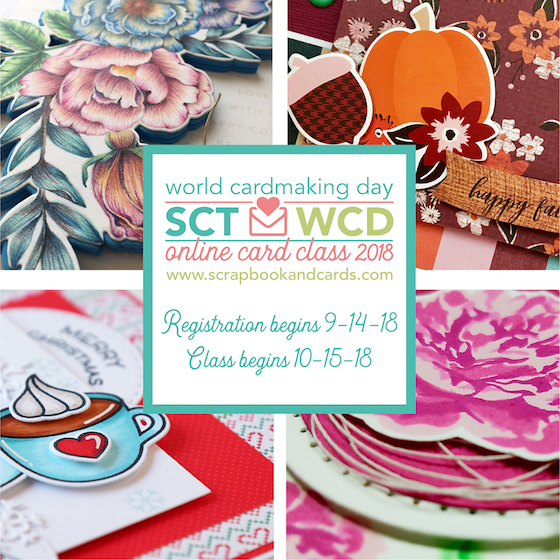 The class started on Monday the 15th BUT, it's not to late to sign up and you have life time access to the class content!
If you are wondering what the class is all about it's pretty cool. SCT has amped up the creativity for this year's 4-week self-paced class, bringing you special video techniques, step-by-step instructions, PageMaps card sketches, and loads of tips, tricks and trending styles.
To register all you have to do is click here.
Thank you all for your sweet comments and sharing what your favorite card to make is. Congratulations to  Lisa Reber. Woo Hoo!
Have a great weekend and thank you for your visit! Hugs, Kathy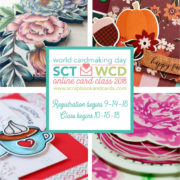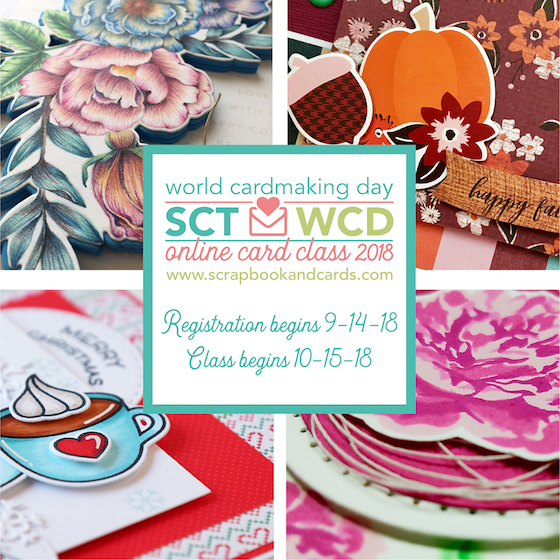 Hello Friends! How are you all? Happy Belated World Card Making Day! I hope you were able to carve out some "you" time and make a card to celebrate World Card Making Day. I am popping in today because I have a giveaway. Woo Hoo! Before I … {Continue Reading}