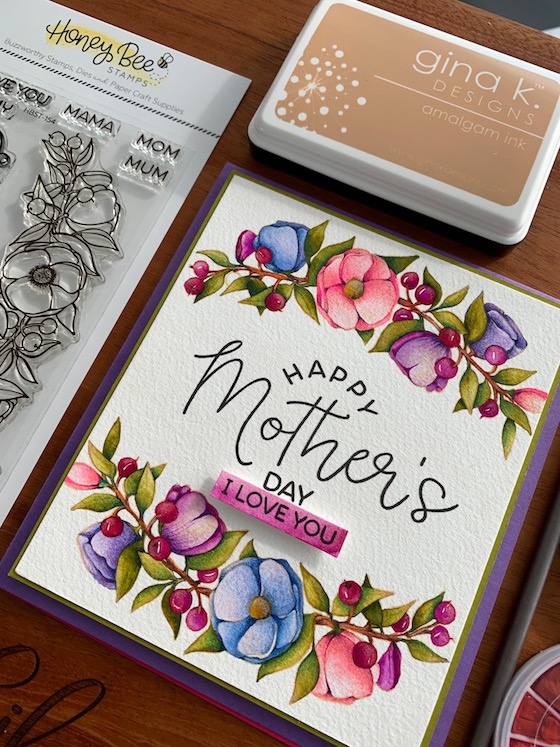 Hello Friends! How are you? Spring is in full swing and it's hard not to smile.  (sorry for those of you with winter upon you) Today is the Honey Bee Stamps FOURTH Birthday Blog Hop! Happy BEEday to Honey Bee!

Honey Bee is celebrating this milestone BD with a two day blog hop and today is day ONE. To start at the beginning of the hop go to the Honey Bee blog here. If you are arriving from Lydia's blog Understand Blue you are in the right place. Lydia is my lettuce twin (because we both soak our lettuce and are super picky)  I am always gobsmacked when I see Lydia watercolor.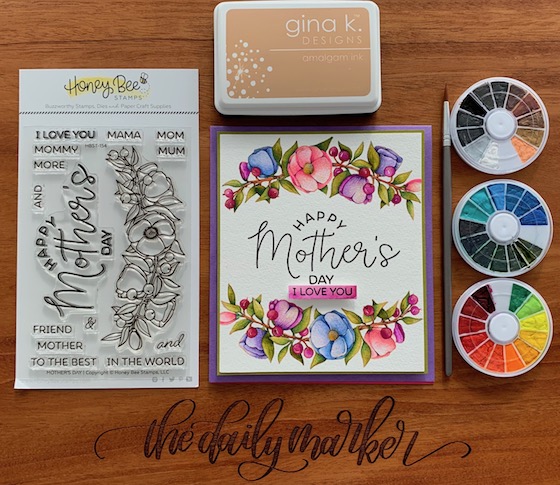 Melissa (the owner) and Lisa (Melissa's right hand) from Honey Bee stamps are as sweet as honey and I adore them. They keep Honey Bee a buzzing with exiting product and I am thrilled to be joining them and the other designers on today's blog hop.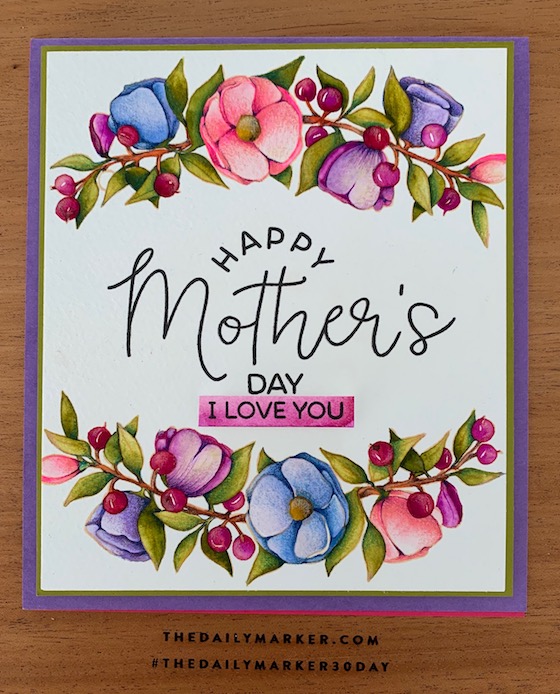 This hop was the perfect excuse to sit down and actually make my mom a Mother's Day card. *note to mom pretend you didn't see this! 
The stamp is aptly called, " Mother's Day " is a beauty as a stand alone floral garland but, I opted for double stamping for more impact = win win.
If you are curious what watercolor paper I like to use it's this … love the texture!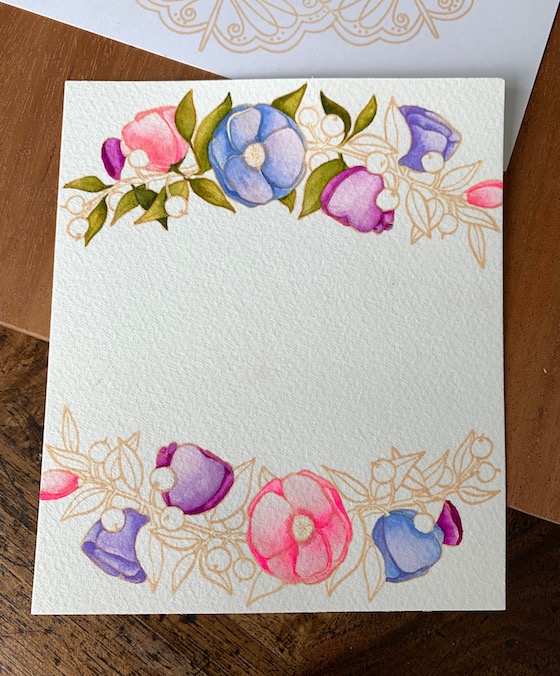 I was second guessing my color choices until I put down the green on the leaves then …. the flowers looked more grounded.  These are the watercolors I used on my card. (I was trying them out and really like them especially for travel because they are so compact.)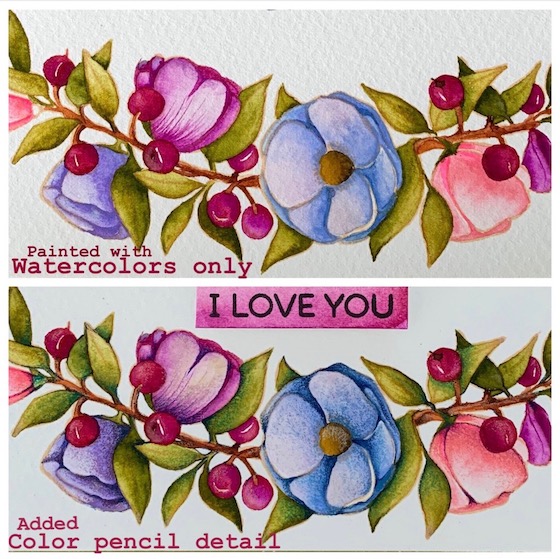 Honestly it's more about the paper than the pencils. It's so easy and fun to enhance what you are coloring by adding pencil details. What's more important is a SHARP pencil so that sharp tip can fill in all those textured areas on the paper. For best results light strokes … just skimming the pencil across the paper.
This is my new favorite no line coloring ink because it's dark enough so I can see the image and I don't have to stamp the image several times. PLUS you can use this ink for watercoloring or with your alcohol markers.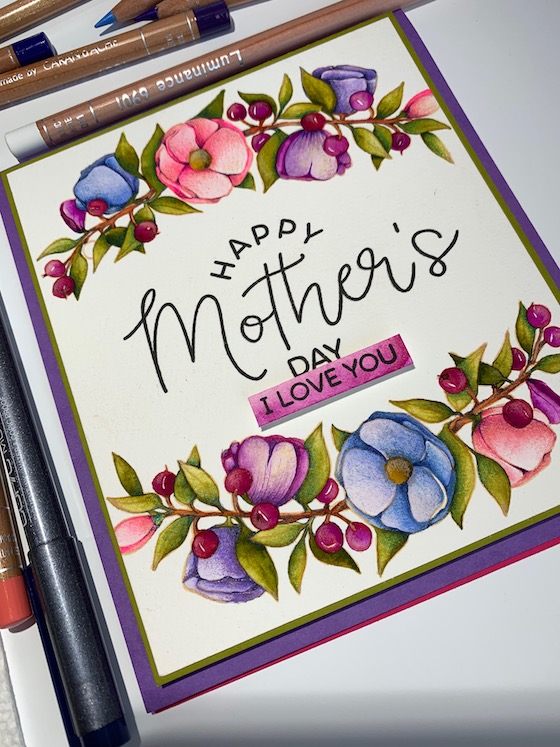 For this card I picked up the pencils that were closest to me. Honestly any will work and promise me you will add a dark color to those nooks and crannies.
Keep in mind don't worry where the light source is coming from. When I travel that's one of my mantras. If you have a light and a dark area you have contrast and that pleases the eye. I believe it also takes the stress out of the coloring.
To finish my card I watercolored a small strip of paper and stamped the sentiment "I love you" and popped it on my card panel with some foam tape.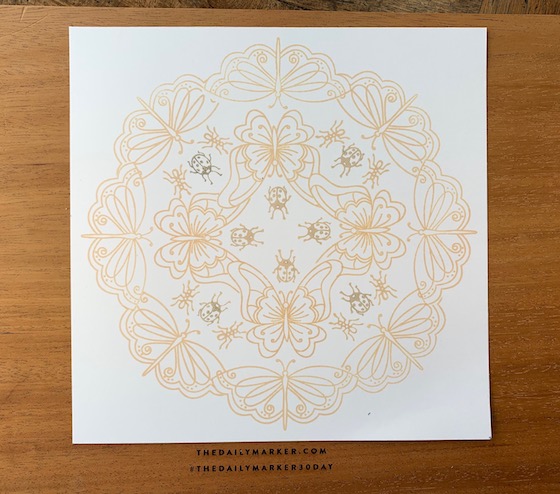 During a retreat in Ohio I was loving creating a few kaleidoscopes with this BIG misti and a large wreath builder. This was created with some masking but, it was worth the effort. Super excited to color this later.  Thebutterflies I am in love with and they are from Honey Bee's new release. Aren't they fantastic?
Next on the hop is the talented Ashley Tucker's blog here. Thank you for your visit and have a great weekend! Hugs, Kathy
Card Supplies and Links: Affiliate links are used to support 100% of my Coloring Challenge Road Trips at no cost to you.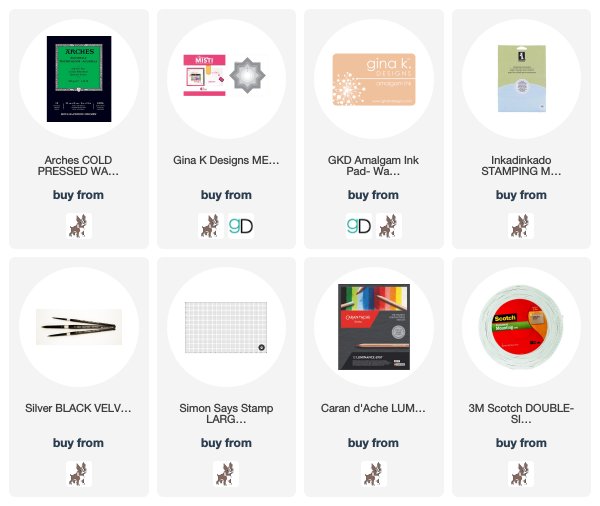 By Kathy Racoosin 427 Comments
Hello Friends!! How have you been? I hope this finds you feeling happy, crafty and celebrating spring or fall depending on where you live. I am popping in today to celebrate Altenew's 5th Birthday and feeling lucky to participate in the … {Continue Reading}