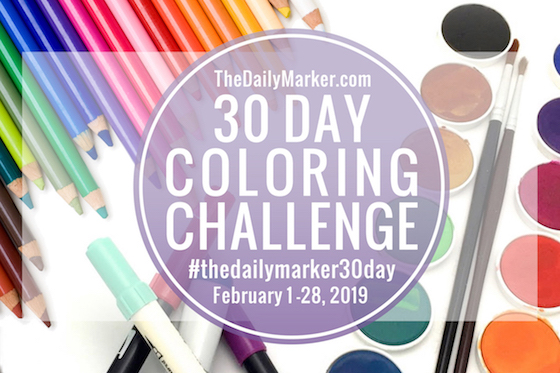 Hello Friends, How was your weekend? I missed sharing with you all but, I am proud that I took posting off of my plate it would have put me over the edge lol. The event at Scrapbook & Cards Today's Crop and Create was pretty awesome and it was spectacular meeting a few of you!!
Everyone was so nice and made me feel so included and welcomed. Definitely a lot more scrapbookers. My place was delayed and rolled into bed at 2am and woke up early to move my mom and step dad. My mom was so organized that by 8pm every box was unpacked and they are settled.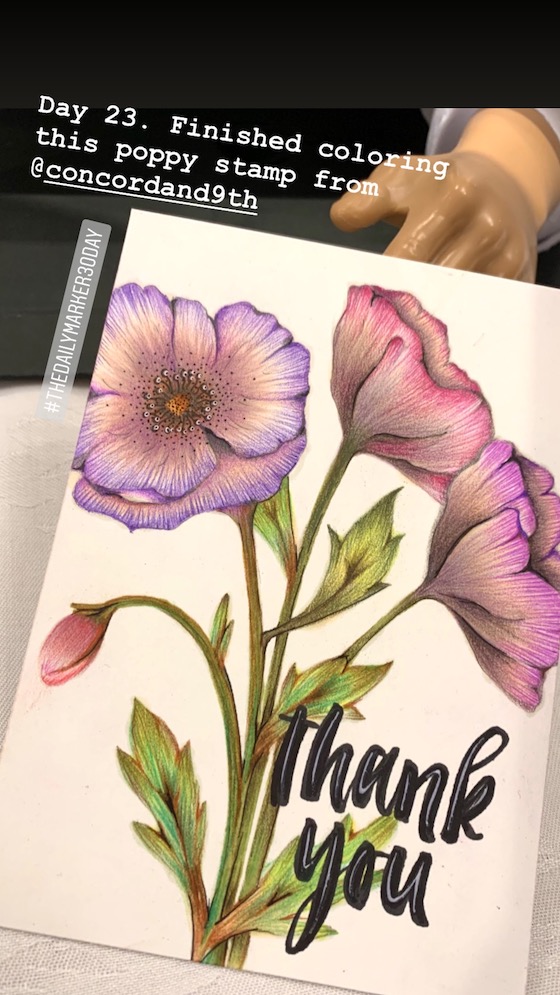 In my last post I shared this beautiful Poppy stamp from Concord & 9th that was unfinished.
Here are a few progress shots as this was slowly coming together on Instagram. I switched over my pencils from this to these.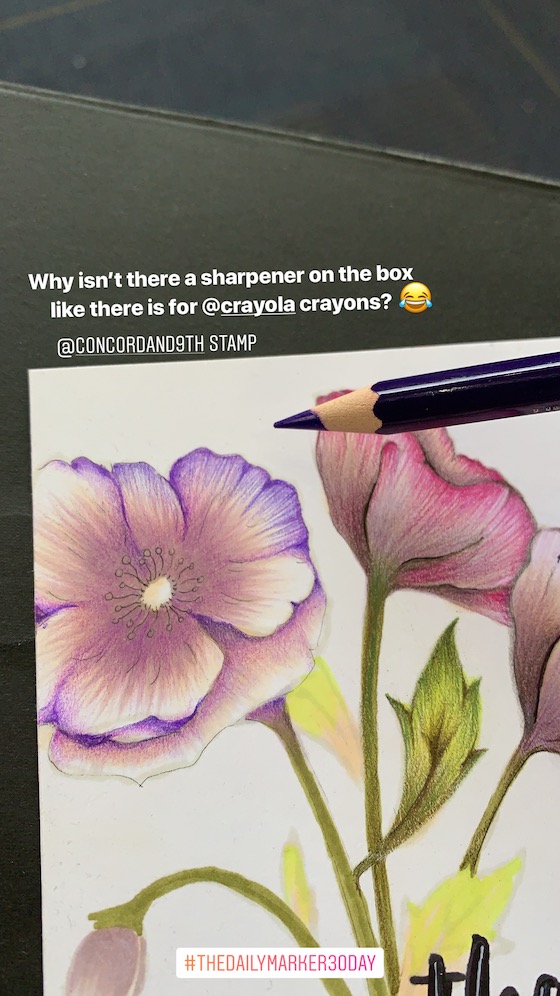 I wasn't happy that I forgot a sharpener in my carry on lol. If that's all that I have to be unhappy about I am a lucky gal.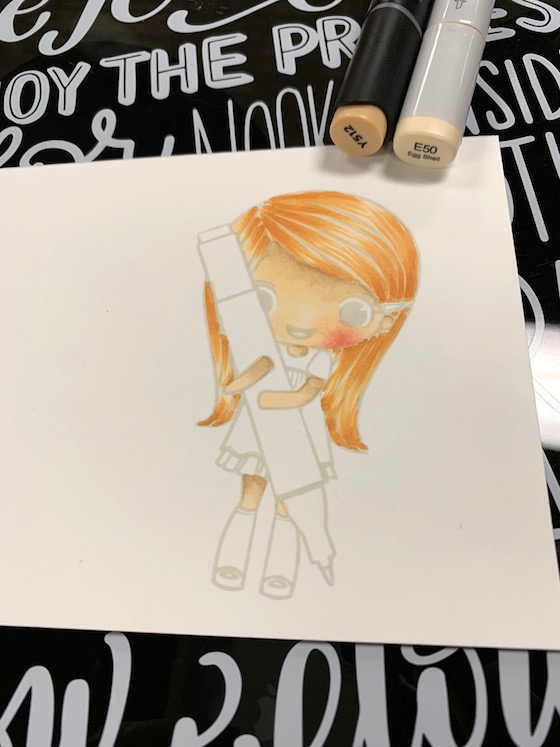 I have been itching to color this sweet girl from Stamp AnnieThing "Make Your Own Rainbow" I was able to color a tiny bit in the airport … the lighting was not so good. I used an Altenew markers and my favorite color E50! This was posted on Sunday and my point was that coloring is a process and comes together. As you can see she's not looking to good lol.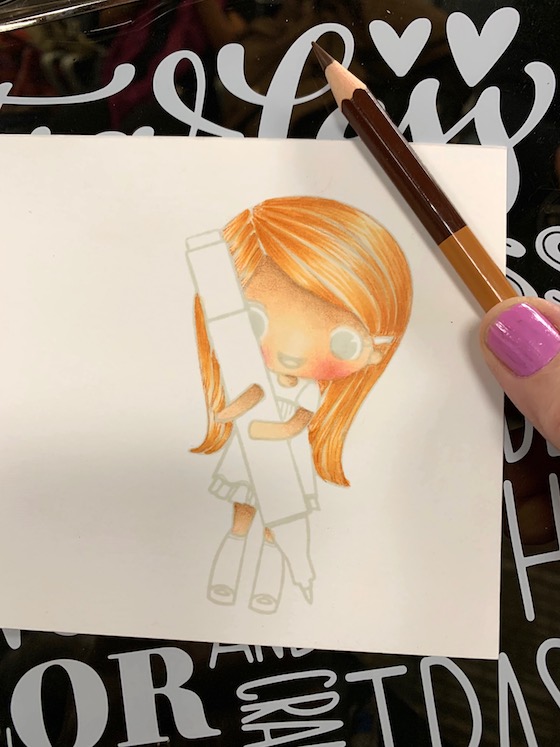 Using some colored pencils  (or pencil crayons) I was able to smooth out the coloring that I did with the markers.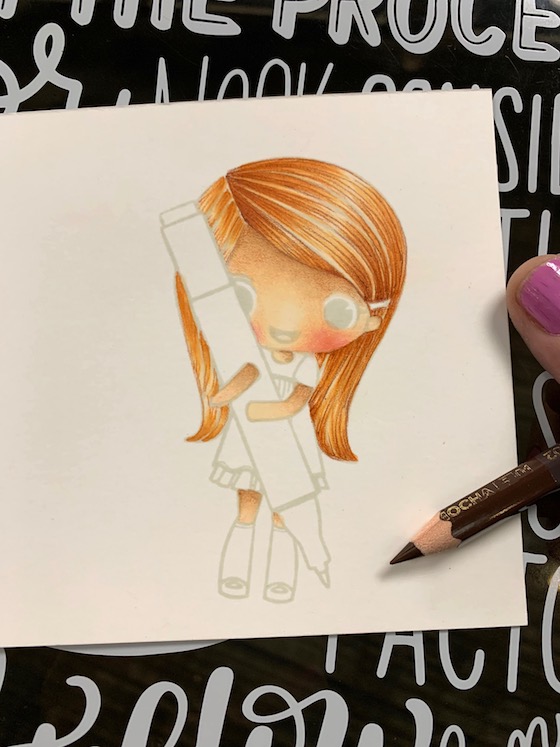 Yesterday I was able to do a teeny tiny bit more. Excited to finish her up.
That's it for today and I hope it's a good start to the week. A big thanks for your visit today. Hugs, Kathy
P.S.  There are 3 ways to share what you are coloring. If you want to join a community of coloring enthusiasts I recommend  FaceBook or Instagram. Be sure to tag me and use the hashtag #thedailymarker30day. Kids & young adults use #thedailymarker30daykids.
The 3rd way is to link up to my blog to share your coloring click here to link up.
P.S.S. If you have any questions about the coloring challenge you can refer to this post . If you want to get my posts in your mailbox you can sign up here or subscribe to my videos.
Card Supplies and Links: Affiliate links are used to support 100% of my Coloring Challenge Road Trips at no cost to you