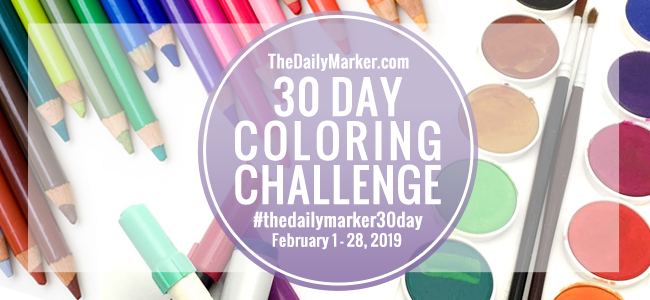 Hello Friends!  It's Day 12 of the coloring challenge which brings a big blog hop and giveaways.  Woo Hoo!  I am grateful to add extra fun to our blog hop…there is a prize!  Paper Smooches images make me smile; they are filled with whimsy.  The sentiments are fun fonts, sometimes mixing bolded words.  Simply put, I love them!  You could win a $25 gift code to use at the Paper Smooches online store.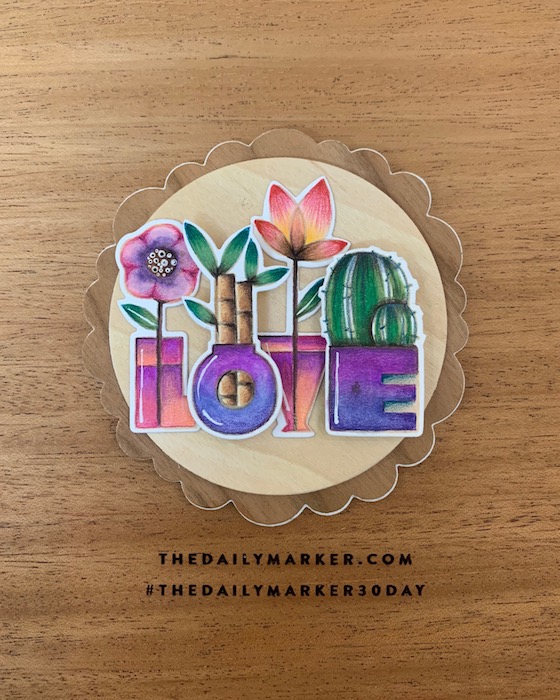 If you are new to the coloring challenge I have more information on the bottom of my post . 
When I say I am excited that Kim has released these new stamps and dies … that's an understatement. For the past year Kim was working on her store in AZ that's amazing. I was lucky enough to take my Road Trip to the store last year. I was blown away and I can't wait to go back!!  Now that the store has had it's first BD Kim is designing again. Woo Hoooo!!
I am thrilled to be able to share with you that Paper Smooches has a new stamp set and FOUR new dies!   They will be available to purchase on February 14th (10am Central time zone).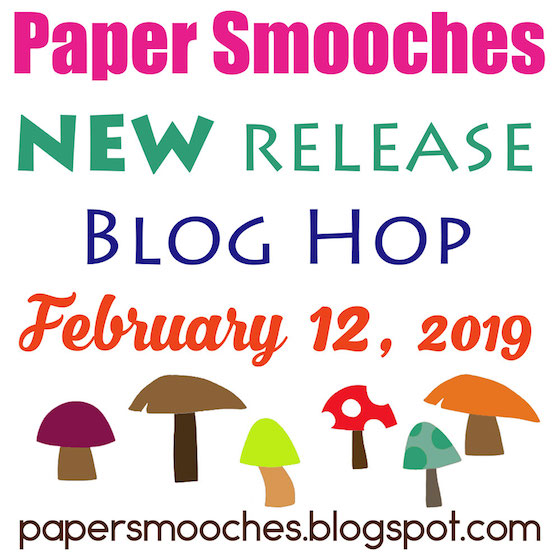 To start at the beginning of the hop click here. If you are coming from Karin's blog you are in the right place. Ahhh Karin is so talented!!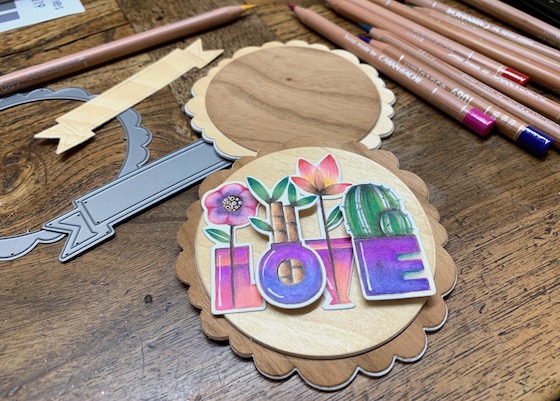 Well my stamps didn't arrive in time but, the die cuts did. I used up some of my wood veneer envelops to die cut the scalloped circle die cut. I glued to layers of white fun foam on the back of the wood veneer to pop it up.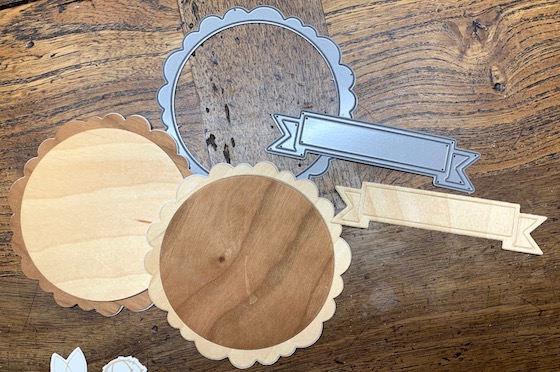 I had my cards panels ready for when the postman might deliver my stamps but, alas … he arrived empty handed. Notice the irregular scallop on the circle? Love it! There is a collection of banners released and you can see them all in the Paper Smooches store.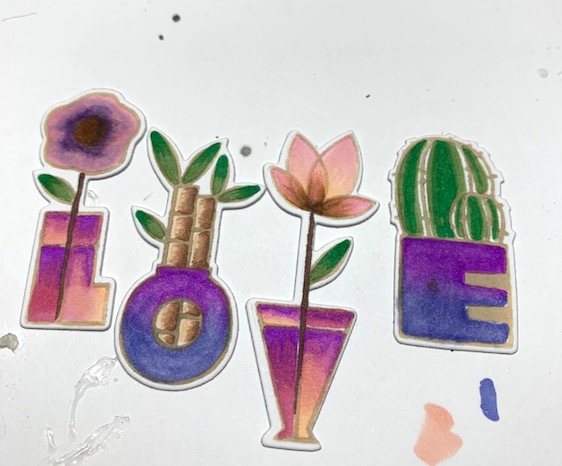 This stamp set called, "Garden Greetings" was on my "must color list" so today was perfect to ink it up.
I did some quick coloring with my Copic markers and then refined the lines and added debth & accents with some SHARP pencils. Yesterday I shared some pencil tips. Some of you asked my favorite pencil sharpener and I like this one. Still looking for a favorite tho.
Adding some white with a gel pen on the finished letters is easy.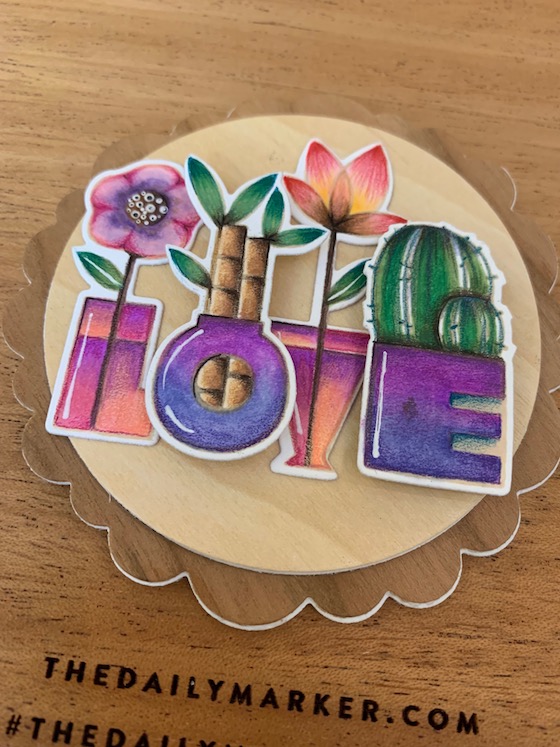 Here are the details for the GIVEAWAY:
Leave a comment on any of the blogs listed below (you do not need to comment on all blogs to qualify but it will increase your chances of winning) 
FOUR

 winners will be chosen at RANDOM from any of the design team blogs and the 

PS Blog

 to win the $25 prize

Deadline: You have until midnight Central time on February 14th to leave a comment. 

Please check the 

Paper Smooches blog

 on February 15th to see if you are one of the FOUR lucky winners.
Ways to increase your chances of winning:
Tell us that you Facebooked about the blog hop.  Click "Like" the Paper Smooches Facebook page. 
Tell us that you Tweeted about the hop (follow Paper Smooches on Twitter.)

Share the blog hop on Instagram @papersmooches.

Tell us that you posted on your blog about the blog hop 

(which means that you have up to four extra chances to win on each blog).
Your next stop on the hop is Kelly Booth's blog.  She is a coloring master!
Thank you for your visit today it's always so appreciated.  If you are enjoying my coloring challenge, you might be interested to know that Paper Smooches offers up a fun challenge each month on the Paper Smooches blog.  If you are new to my coloring challenge, you can join in any time and there is never any pressure "to catch up" if life gets in the way and you are not able to join in each day.  Have a great day, Kathy
Here is the full hop list and if you encounter a broken link please come back here to get to the next blog.