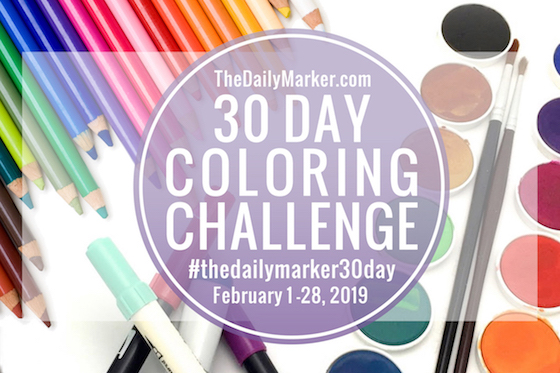 Hello Friends!!! Thanks to you all for taking a guess … with my teaser. If you missed it click here.  I have had such fun reading all of your wishes and comments. Made my day! Don't get me wrong I always love reading your comments!
*Some of you asked about some states that are on my list. Check out that list here. Later this week I will have FLORIDA sign up and I am super excited to return to My Favorite Things! LOVE the MFT family!
Giveaway at the bottom of my post.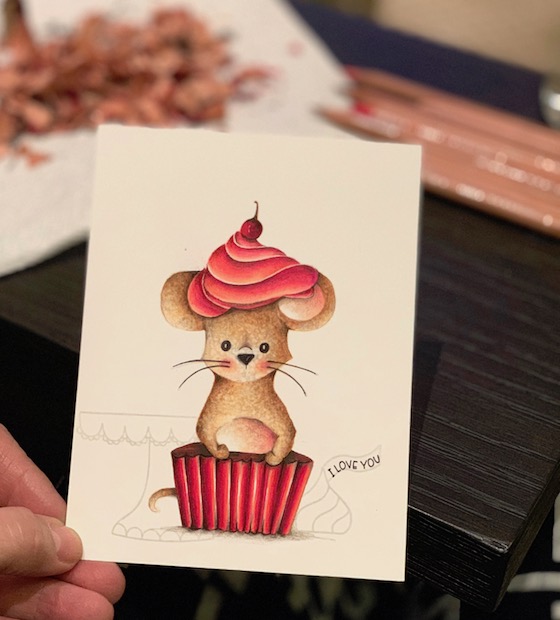 New stamps from Honey Bee are in da house and I loved combining two of the new sets "Mae the Mouse" and "Piece of Cake." Right now Piece of Cake is sold out and I think that Mae the Mouse is headed in that direction too.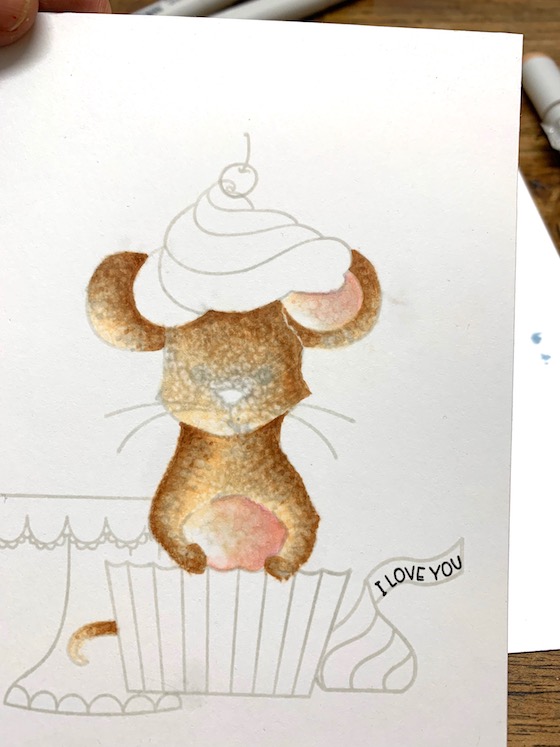 So how about a few tips?! I love it when I am on one of my Road Trips and I get to demonstrate the blending solution and rag tip. I like to combine, grey, brown and E50. Using the blending solution with a rag the different colors add more interest to the image plus lots of texture. A bit to much texture but, that softens later.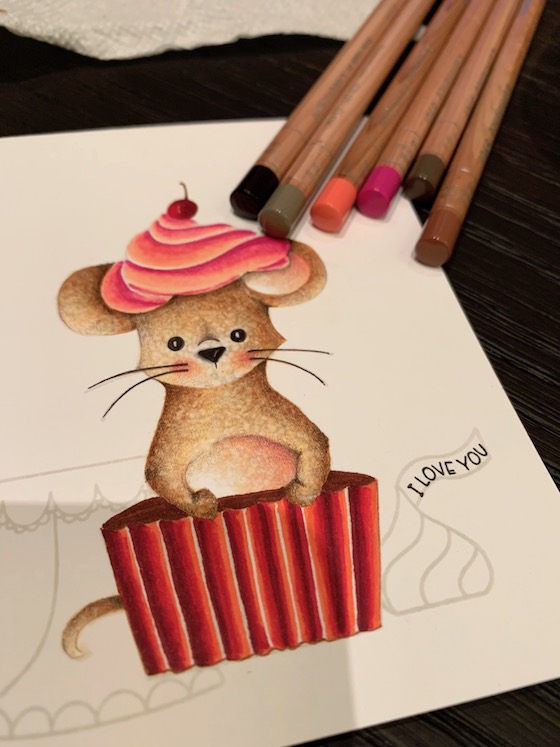 To add more shading on the mouse I added the colors in the photo in small amounts with a very SHARP pencil. If you want success with your pencils SHARPEN IT OFTEN. Putting down a layer of color with markers first can save yourself a lot of time when using pencils!
*please note I do NOT use anything to like gamsol to blend the colors. NEVER! I like the texture of the paper  to show instead of  a blended look. Please give it a try and see what you think! Be sure to keep that tip sharp!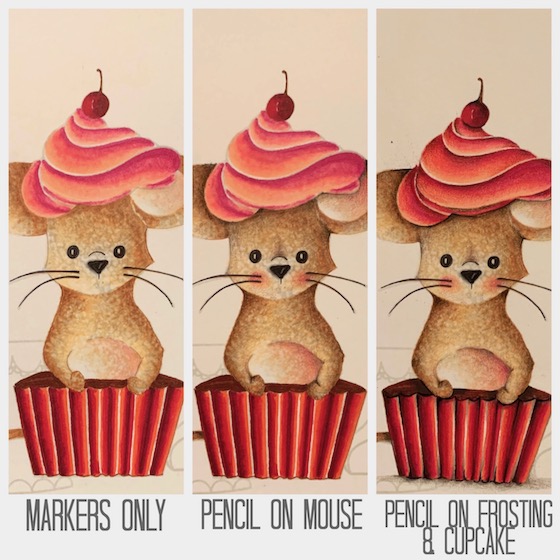 This photo pretty much sums it up.
GIVEAWAY!!!!!!!!!! I HAVE SIX STAMPS SETS to giveaway (three of each stamp). That means you have six chances to win one of the stamp sets plus a goodie bag. Thanks to Honey Bee stamps for the giveaway!!
To qualify promise me that you will sharpen your pencils ahahha. In the comment area you can just say "Sharp pencils" and at the end of the challenge I will announce the six winners.
That's it for today and I hope it's a good start to the week. A big thanks to Honey Bee stamps and to YOU for your visit today. Hugs, Kathy
P.S.  There are 3 ways to share what you are coloring. If you want to join a community of coloring enthusiasts I recommend  FaceBook or Instagram. Be sure to tag me and use the hashtag #thedailymarker30day. Kids & young adults use #thedailymarker30daykids.
The 3rd way is to link up to my blog to share your coloring click here to link up.
P.S.S. If you have any questions about the coloring challenge you can refer to this post . If you want to get my posts in your mailbox you can sign up here or subscribe to my videos here.