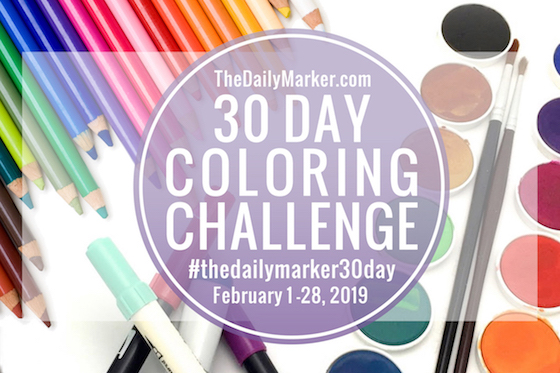 Hello Friends, Happy Wednesday to you. Let's jump right in. I need to get to bed at a decent time tonight lol.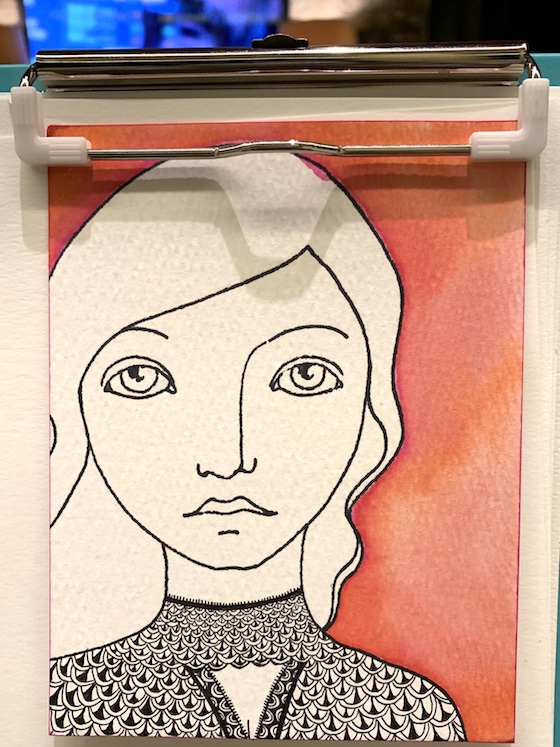 I was in the mood for some doodles so I dug up this unfinished piece. (The background  was watercolored during another coloring challenge here.)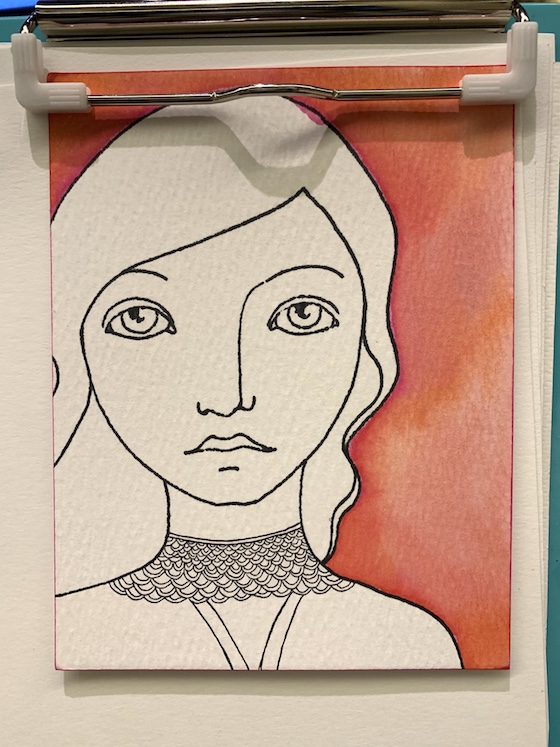 The sides of the shirt are off center a bit but, the pattern tricks the eye and one doesn't notice it. As always I am happy you stopped by. Hugs, Kathy
P.S.  There are 3 ways to share what you are coloring. If you want to join a community of coloring enthusiasts I recommend  FaceBook or Instagram. Be sure to tag me and use the hashtag #thedailymarker30day. Kids & young adults use #thedailymarker30daykids.
The 3rd way is to link up to my blog to share your coloring click here to link up.
P.S.S. If you have any questions about the coloring challenge you can refer to this post . If you want to get my posts in your mailbox you can sign up here or subscribe to my videos.