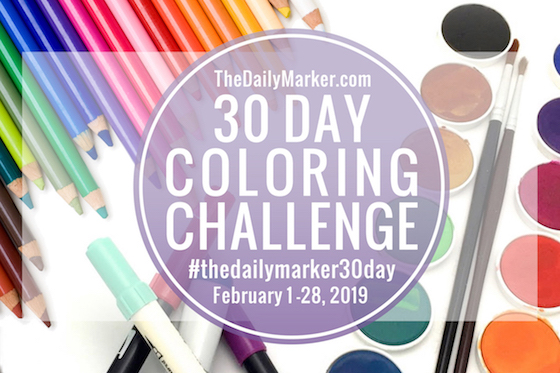 Hello Friends, How are you? It's day 30!!! Omg!! I can't believe how these coloring challenges seem to go by so quickly. I had a blast viewing all your creativity every day and reading how making time for yourself has been a positive experience for you like it is for me :).  You all have been so kind and supportive of my 30 day coloring challenges and words can't begin to express my gratitude!!! Thank you for playing along even if it was for one day or all 30. Congratulations to you for coloring more than you normally would! I am so proud of you all!!
**If you missed Day 29. my Lawn Fawn post click here**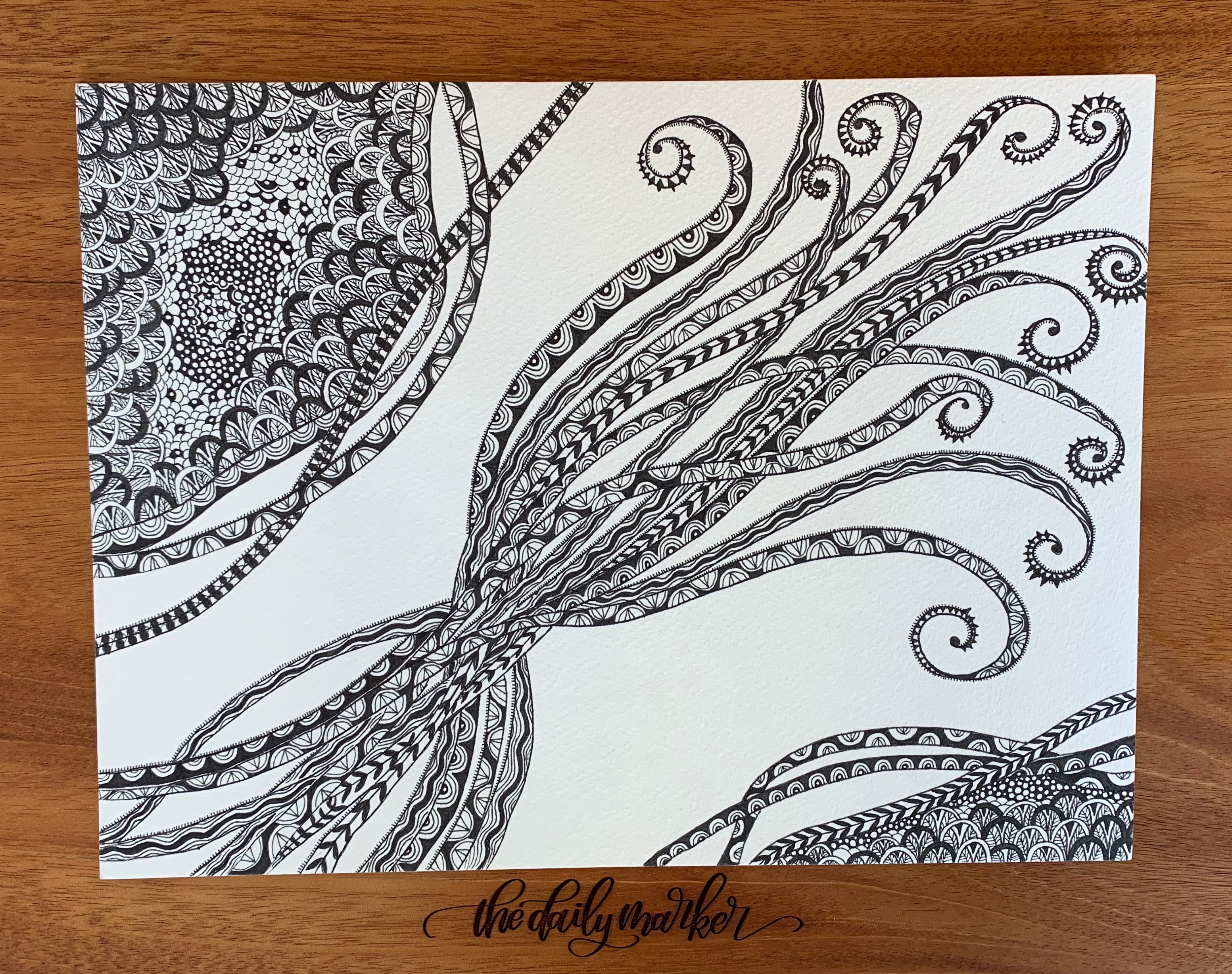 Also a big thanks to the Good Will Ambassadors for spreading love on Instagram and or FB. A huge shout out to  Sarah @craftyratuk, Dana @mzdanajoy, Karen @askseesit , Kelly @miamikel4, Maya @mayrasdesigns, Dori @just.keep.crafting, Eva @scrapeva28, Mirella @handmadebymirella, Beverly @jordanbev5, Angela @angelamyhre, Jamie @jamieruthp and Patricia @scrapflower  & many of you for being so active and supportive and encouraging in the FB group & at Instagram.  I hope we were able to reach you and encourage you. Our community is the best and the most supportive people I have had the pleasure of knowing. Thanks to each of YOU for motivating me to do these challenges. (in the next week I hope to get to you all who shared on my blog)  Also a big thanks to Patricia who helps me with FB.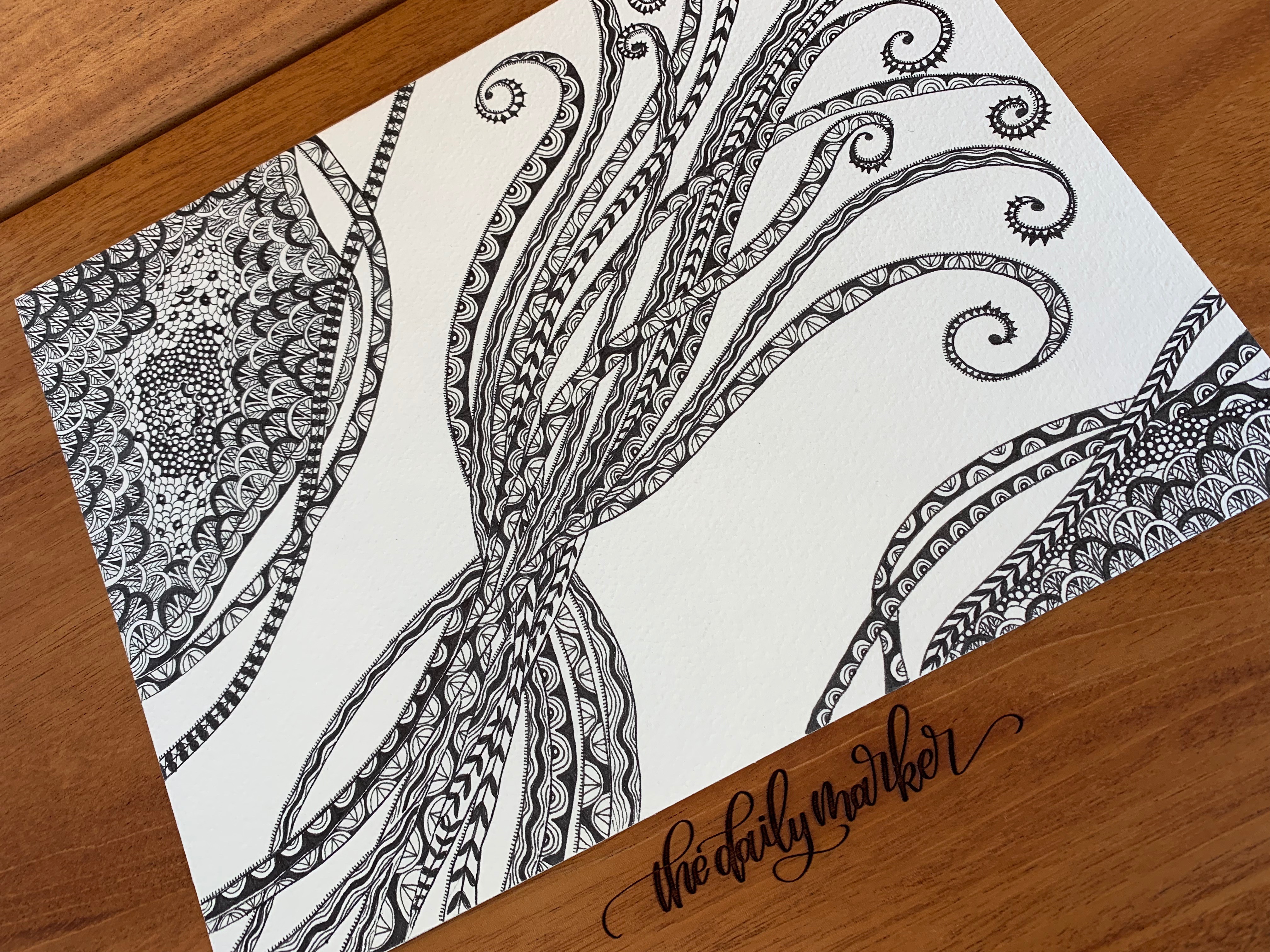 On the plane I was able to finish this up. I will admit this time it was a struggle because of the lighting and because I forgot my clipboard but, I managed and it helped pass the time.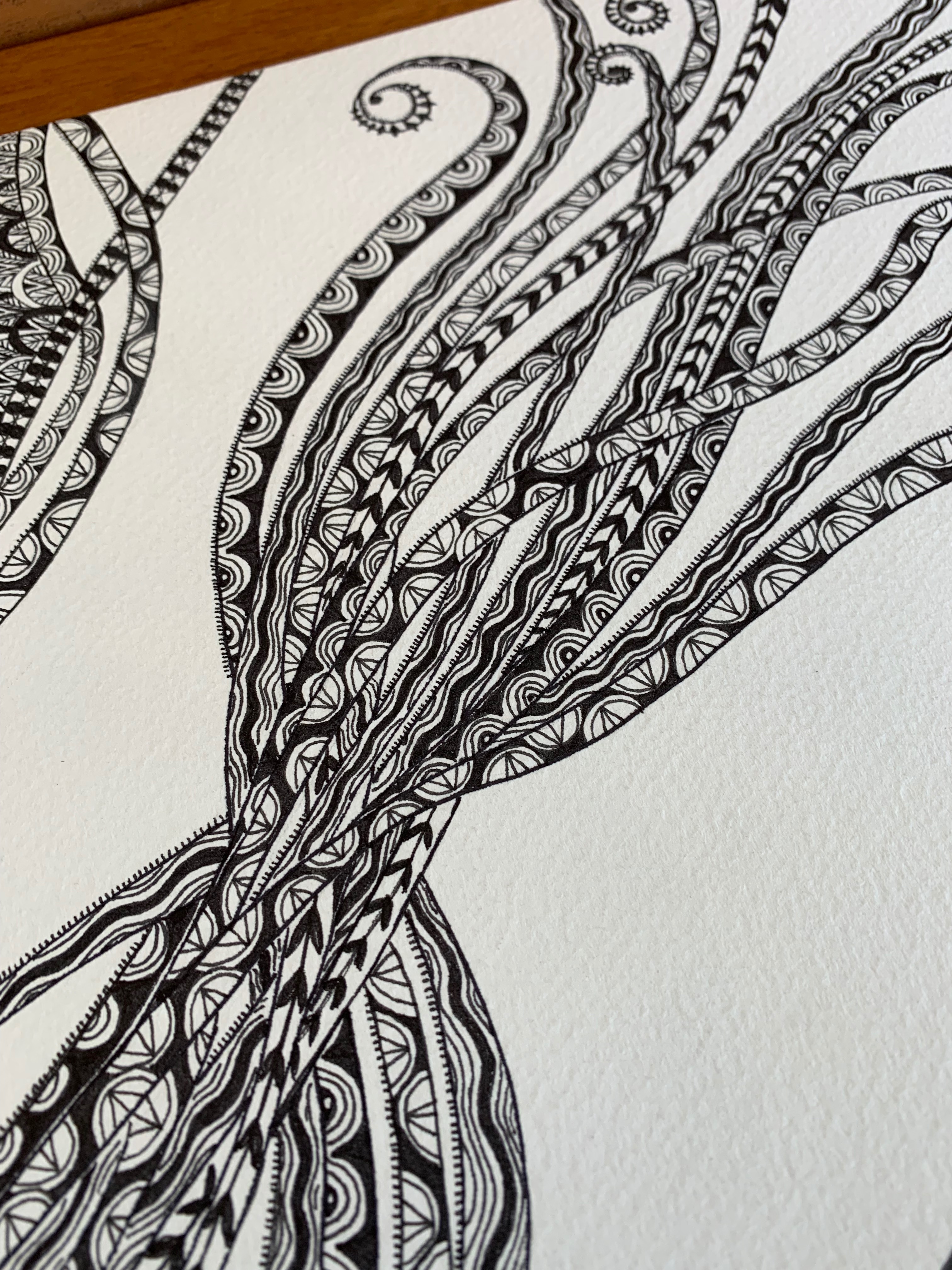 Using a thicker sharpie and a fine tip sharpie make the design more interesting. This is the paper and I like that it's textured.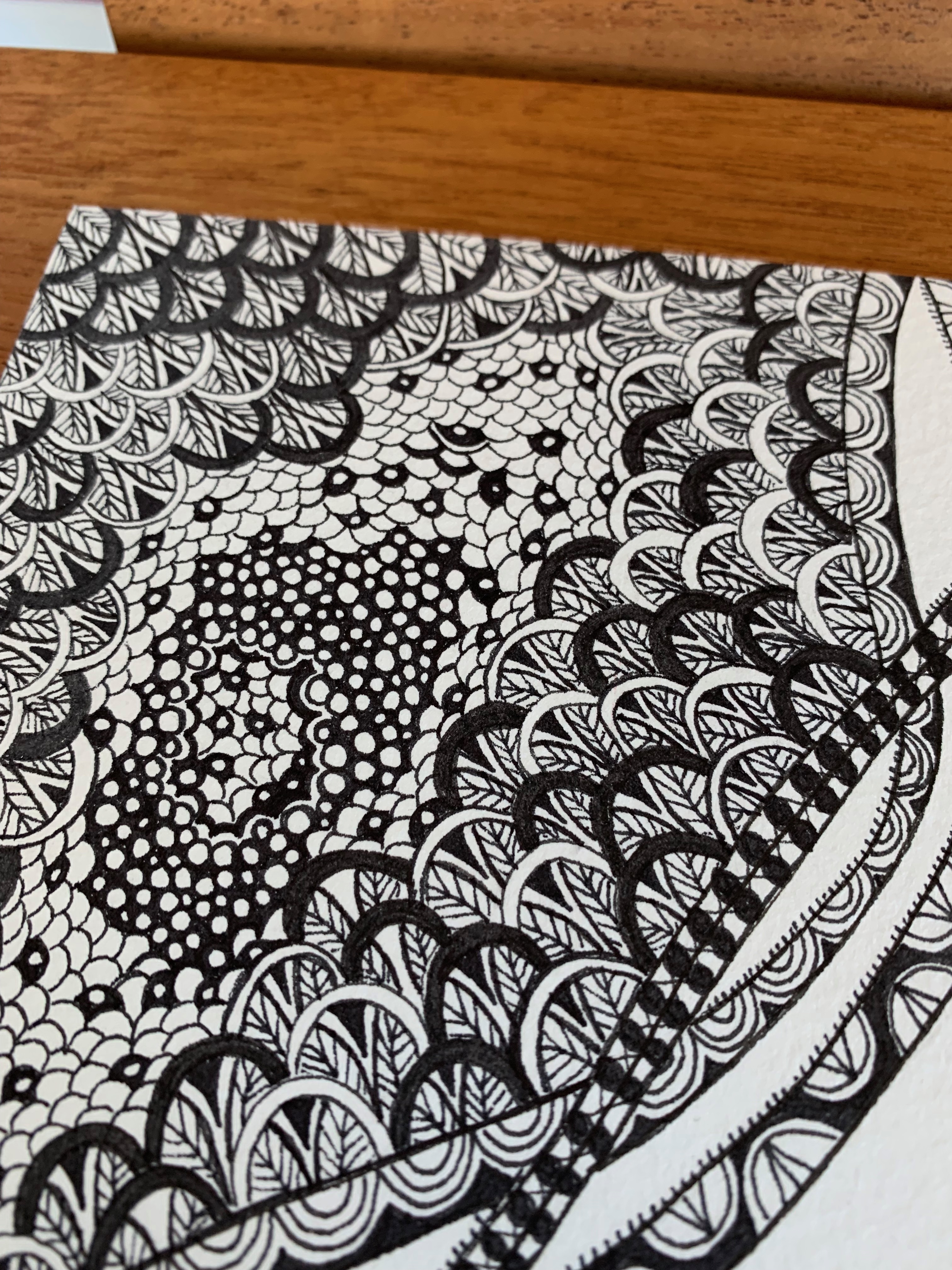 Finding time to paint this is something I am excited for. When doing the doodles I don't over think what I am doing and tend to fill in with the marker when I don't know what to do and like that it gave this more dimension without trying.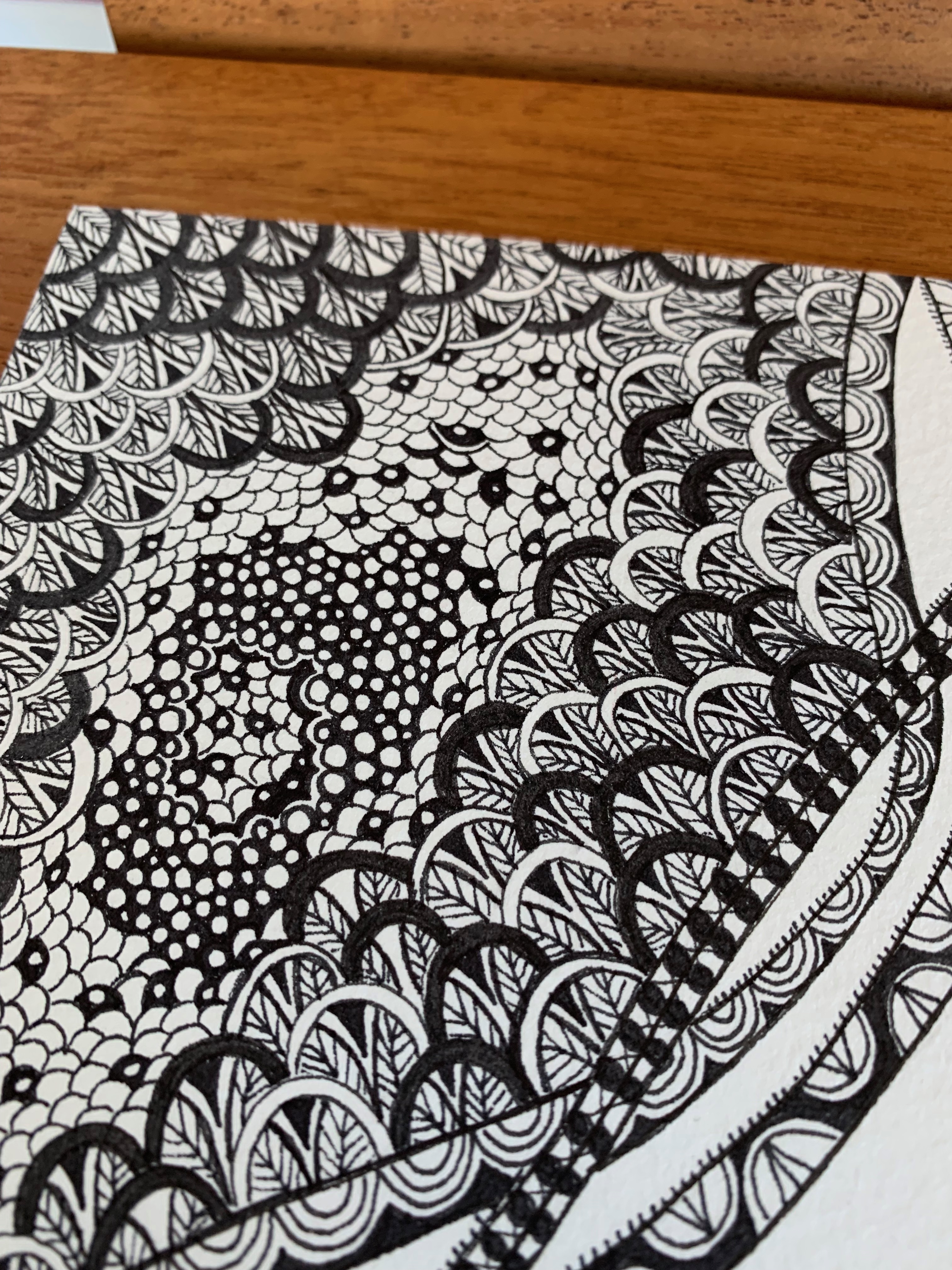 THE WINNERS! I just announced the winner to the big contest here plus 20 more.
The winners for the coloring challenge are below. Congratulations to all of the winners!
If you are a winner please email Patti patti@plint.design . In the subject line of the email put what you won. Thanks 
Day 5 & 6 "Futz" stamp set created by Sandy Boone @ threeroomstudio.
Amy Siegler
Danielle Dietz
Meghan Kennthan
Wanda Rosenbarger
 Day 10 Goodie bag full of stamps.
Day 11 Six stamp sets "Mae the Mouse" and "Piece of Cake  from Honey Bee (each person will get one stamp set).
Theresa Petermann
Laura Casselman
Beth Ross
Day 28   Purple Onion is giving away a $25.00 gift certificate, so I thought I would match it. This way we will have two winners.
Marty B
IG prior to Coloring Challenge winners will receive goodie bags.
@raggiodiluc3 @ luv2papercraft@ itsapreetiworld
I want to thank you all again for your support, participation, for inspiring me and so much more. A big shout out to Purple Onion Design, Honey Bee Stamps, Lawn Fawn, Simon Says Stamp & Three Room Studio. Have a great day and lots of hugs and love, Kathy
P.S. I am at my Aunts in AZ and updated this post many many times and it going back to my old draft. ugh! Not sure if it's the wifi or what this time.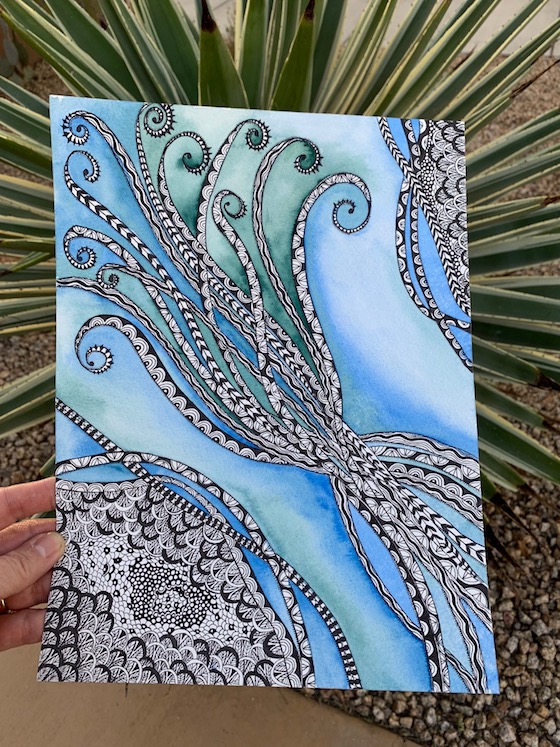 P.S.  There are 3 ways to share what you are coloring. If you want to join a community of coloring enthusiasts I recommend  FaceBook or Instagram. Be sure to tag me and use the hashtag #thedailymarker30day. Kids & young adults use #thedailymarker30daykids.
The 3rd way is to link up to my blog to share your coloring click here to link up.
P.S.S. If you have any questions about the coloring challenge you can refer to this post . If you want to get my posts in your mailbox you can sign up here or subscribe to my videos.
Card Supplies and Links: Affiliate links are used to support 100% of my Coloring Challenge Road Trips at no cost to you