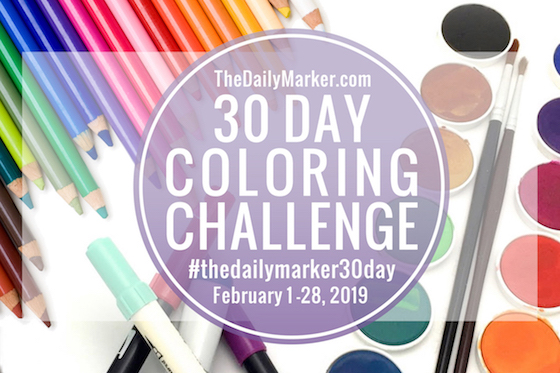 Hello Friends, How are you? Oh dear I can't believe it's day 29 …. well let's not think about that until we have to lol.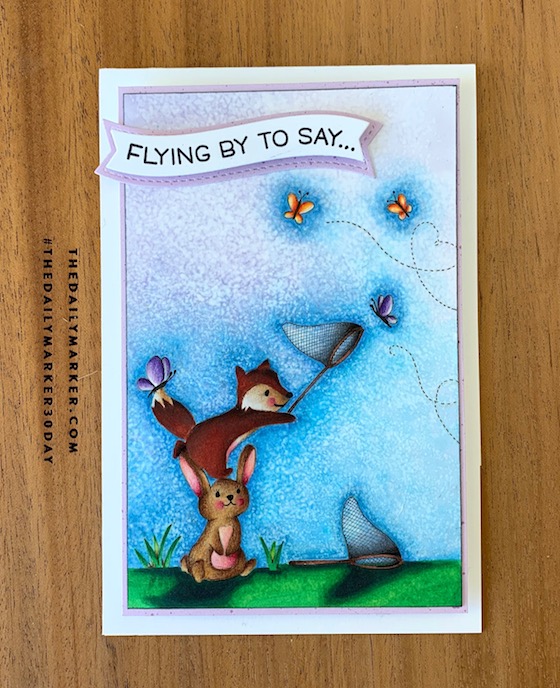 This stamp set called, "Butterfly Kisses" from Lawn Fawn is absolutely adorable but, aren't they all?  When I was in the Lawn Fawn booth at the trade show in January I just couldn't get over all of their amazing new products and their interactive dies. Making an interactive card is one of my fantasies … I need to just sit down and do it!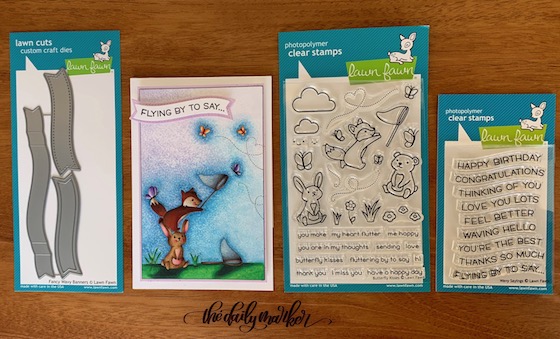 For a person that always adds the sentiment last you can run into trouble but, the new Wavy Sayings and the Simply Wavy Banners are perfect for me. Thank YOU Lawn Fawn!
Lawn Fawn also came out with some beautiful paper. I used the Spiffy Speckles purple paper behind my coloring but, to be honest it's hard to use because it's so pretty especially some of their more patterned paper.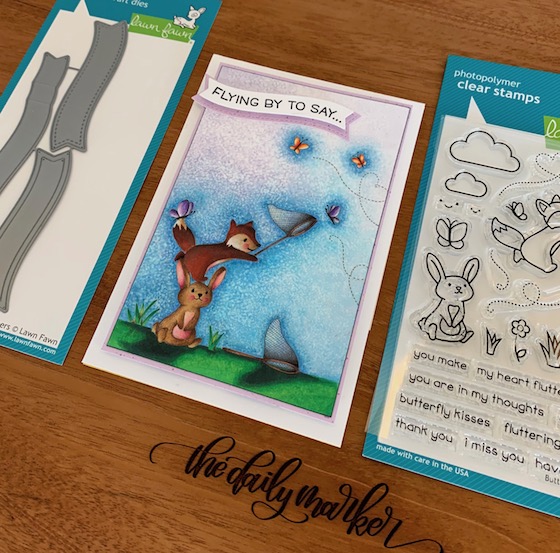 You all know that I LOVE to create little scenes and the Lawn Fawn stamps are always great for the imagination especially Butterfly Kisses.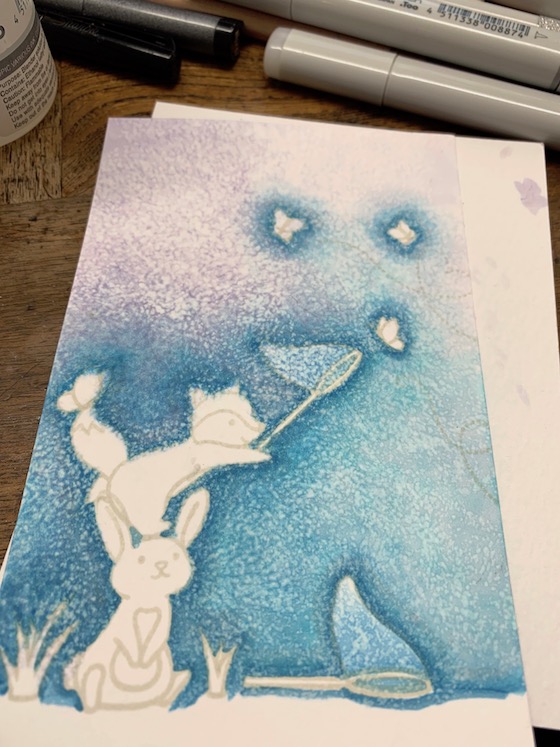 I was just playing around with some blue markers and adding some purple. My favorite technique is that rag technique. Copic Blending solution solves all of your blending problems if you ask me. When doing a large background I do a section at a time and heat set in between with a heat tool.
The ink is Gina K. Designs new ink called Whisper and I love it.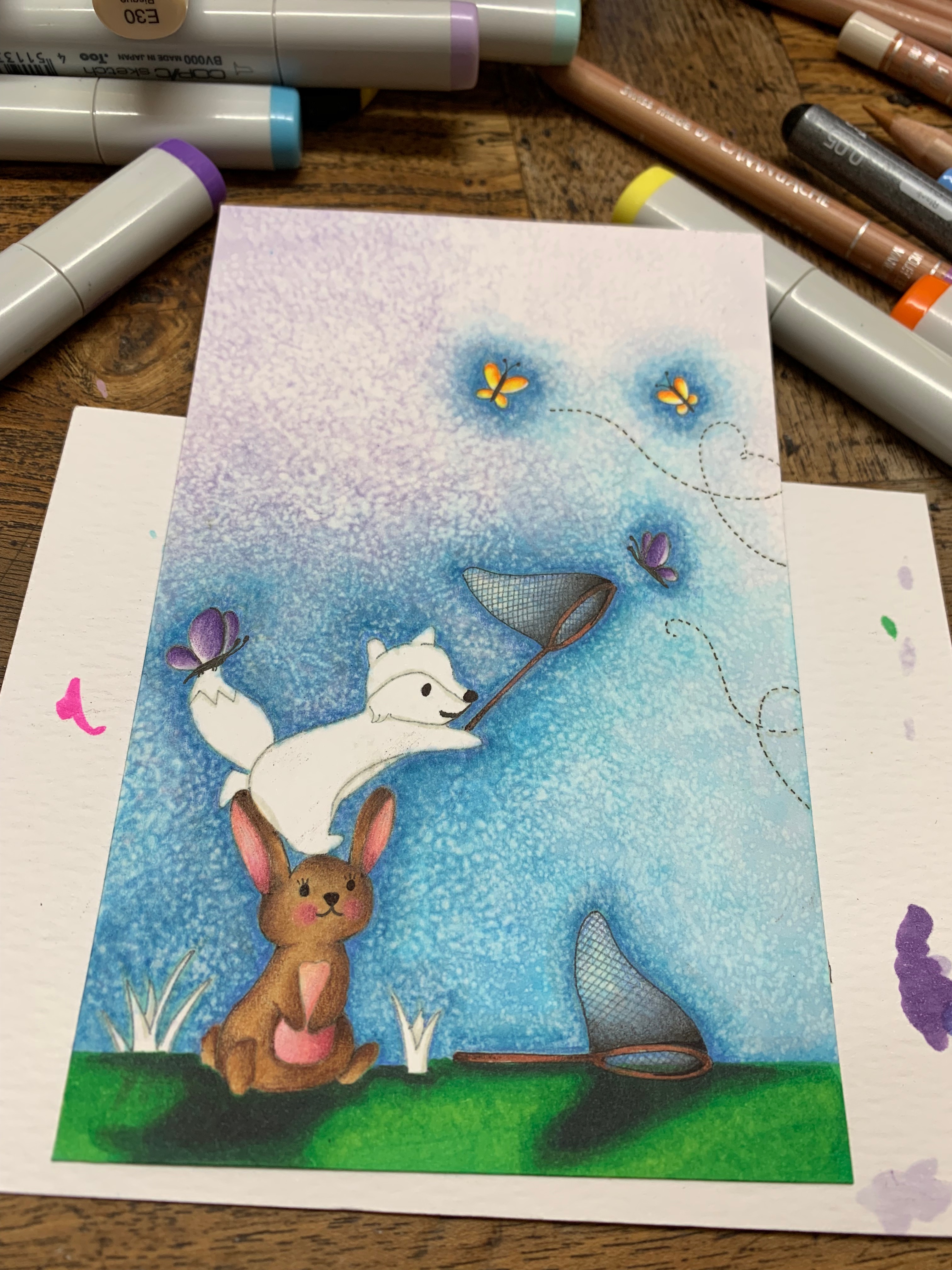 When coloring it's best to start at the top and work your way down but, I didn't in this case. After using my markers I added more texture with colored pencils (I am afraid to say they are becoming a favorite pencil).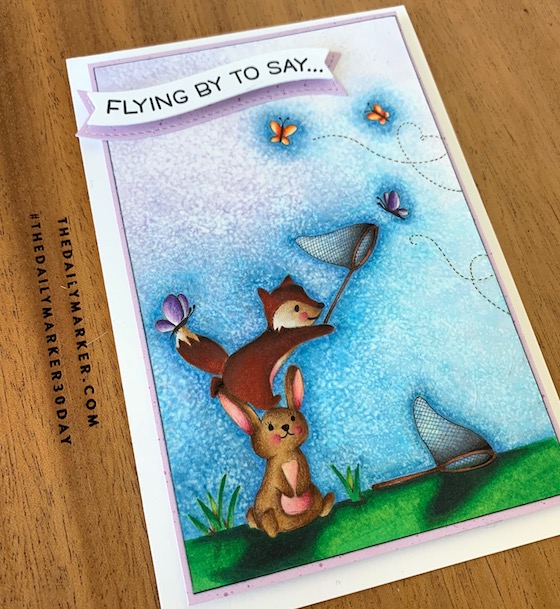 I am hoping to announce all the winners tomorrow … crossing my fingers. Have a great day and see you tomorrow! Hugs, Kathy
P.S.  There are 3 ways to share what you are coloring. If you want to join a community of coloring enthusiasts I recommend  FaceBook or Instagram. Be sure to tag me and use the hashtag #thedailymarker30day. Kids & young adults use #thedailymarker30daykids.
The 3rd way is to link up to my blog to share your coloring click here to link up.
P.S.S. If you have any questions about the coloring challenge you can refer to this post . If you want to get my posts in your mailbox you can sign up here or subscribe to my videos.
Card Supplies and Links: Affiliate links are used to support 100% of my Coloring Challenge Road Trips at no cost to you