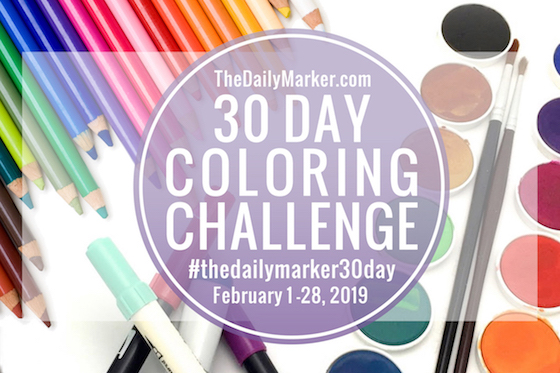 Hello Friends! How are you? I hope you had an enjoyable weekend and that you week is off to a good start.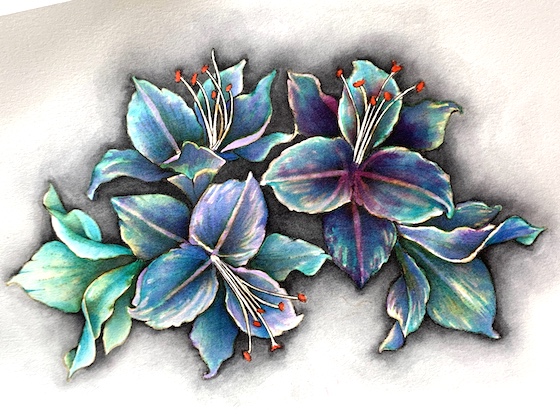 Guess what? I finished that painting I started yesterday. Going out of my comfort zone was my goal and I certainly achieved that. I hope you will check out my Inspire Me Monday post on the Power Poppy blog with my story, a family review and the recipe.
Marcy's illustrations from Power Poppy are so beautiful and this Amaryllis Bliss stamp set is exquisite.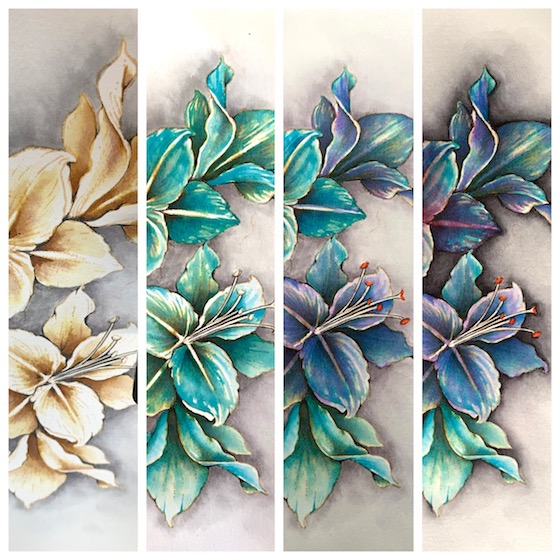 Thanks your visit is always appreciated! See you tomorrow. Hugs, Kathy
P.S.  There are 3 ways to share what you are coloring. If you want to join a community of coloring enthusiasts I recommend  FaceBook or Instagram. Be sure to tag me and use the hashtag #thedailymarker30day. Kids & young adults use #thedailymarker30daykids.
The 3rd way is to link up to my blog to share your coloring click here to link up.
P.S.S. If you have any questions about the coloring challenge you can refer to this post . If you want to get my posts in your mailbox you can sign up here or subscribe to my videos.