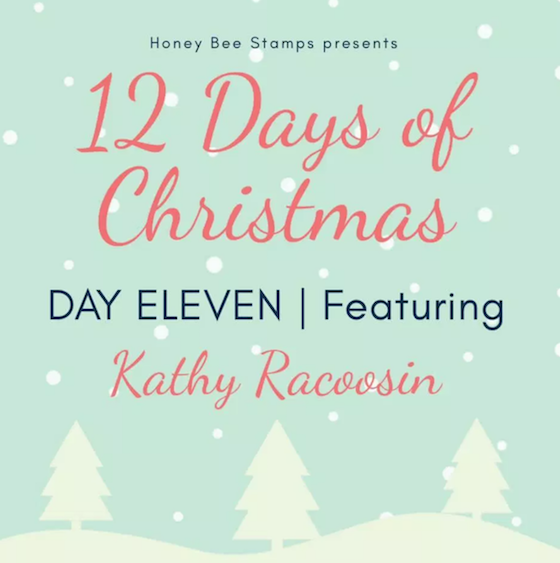 Hello Friends! How are you today? My hope is that you are feeling the joys of the season and not the stress. The news this morning reported that 80% of people are stressed (that took the survey) but, I know holidays is hard for so many people. If you are feeling stressed maybe carve out a little you time and color! That is exactly what I did last night and I loved every minute of it.
Honey Bee Stamps has been celebrating the 12 days of Christmas for the past 11 days and I was thrilled that they asked me to participate. Thank you Melissa and Lisa!! Love these ladies! More about the 12 days at the bottom of my post.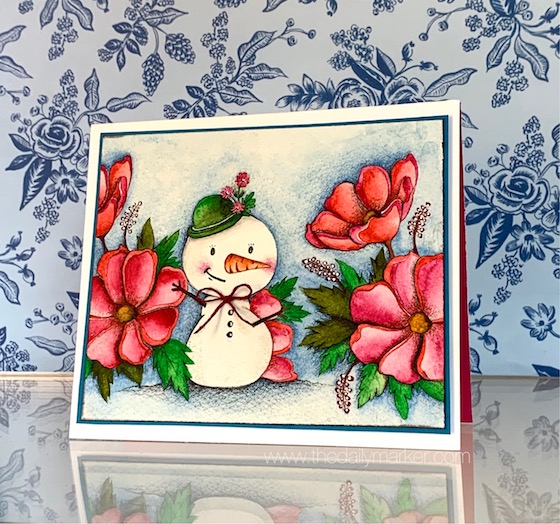 A chance to ink up these delightful stamps puts a big smile on my face!  The sets I used were these wintery flowers (swoon) called, "Winter Anemone" and the so expressive lil' snow people called, "Snow Buddies". So fun to color!! Yes please!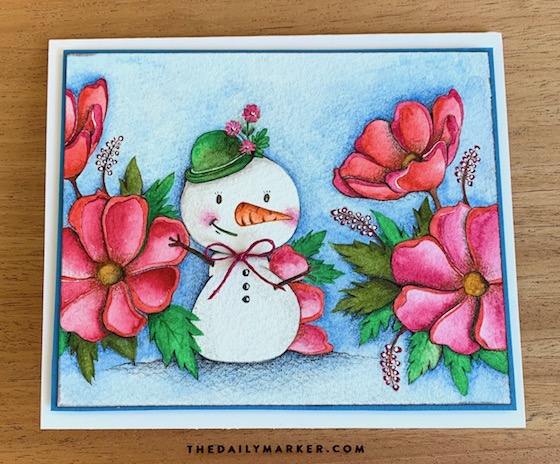 When I am painting one layered cards I always like to add something dimensional like twine. Mine is natural in color so that I can color it with a marker to match my colored image.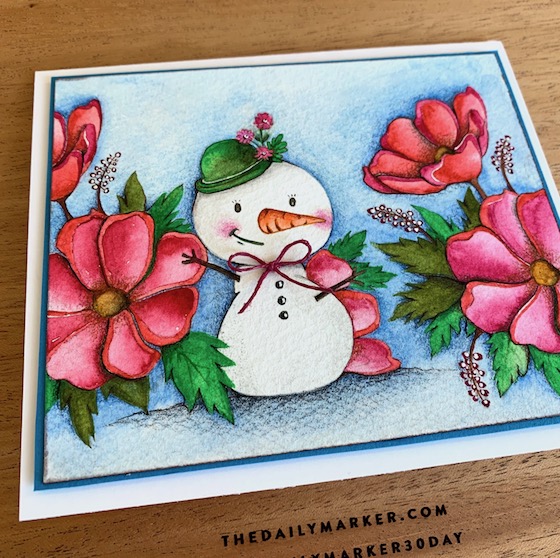 Adding details and colored areas to the nooks and crannies with colored pencils, 0.03 fine tip marker and a sharpie really make the images stand out. Yes, a white gel pen too…. always! Check out my video here.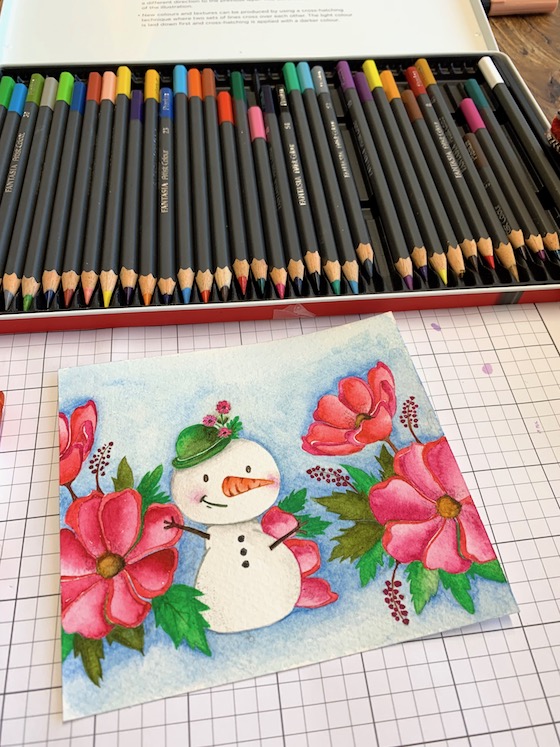 Before I move forward with adding details and filling in the nooks & crannies … this is how my card panel looks. What do you think? Is it calling for more to you? It is screaming to me lol.  This is where and how I purchased my watercolors.
Honey Bee has a FUN 12 days planned for you. During their 3rd Annual Twelve Days of Christmas event, you will receive daily discounts on the products I am using plus they will do a drawing from the comments on their blog for a winner of one stamp set that I used today! Pretty cool!
On another note now is time to purchase the 0.03 and the copic blending solution I use all the time because they are currently 25% off just in time for the holidays. Yay! USE THE CODE COPICSALE! 
Card Supplies and Links: Affiliate links are used at no cost to you and 100% goes to support my Coloring Challenge Road Trips .