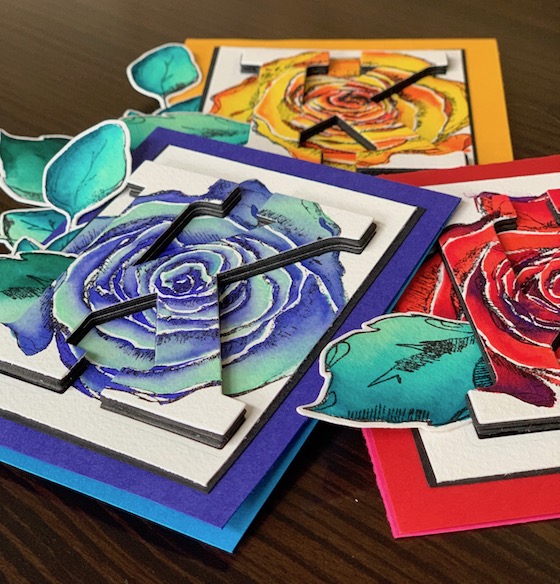 Hello, Friends!  I hope everyone is off to a happy and healthy start for the new year.  It is my pleasure to join in the fun for the Altenew Watercolor Brush Markers Release Blog Hop.   These markers are amazing; so fun and they really make it so easy to watercolor.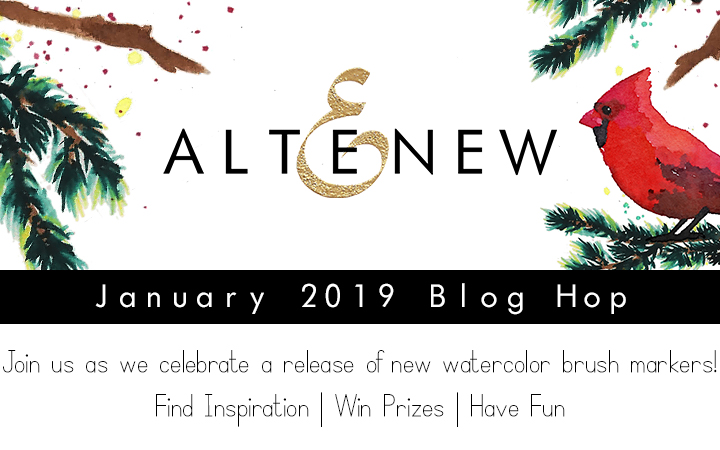 To start at the beginning of the hop go to the Altenew Card Blog.  (You will find the full hop list at the bottom of my post.) If you are coming from the Clips-n-Cuts blog (the lovely and talented Vicky Papaioannou) you are in the right place. Vicky's cards are classy and always have wonderful dimension!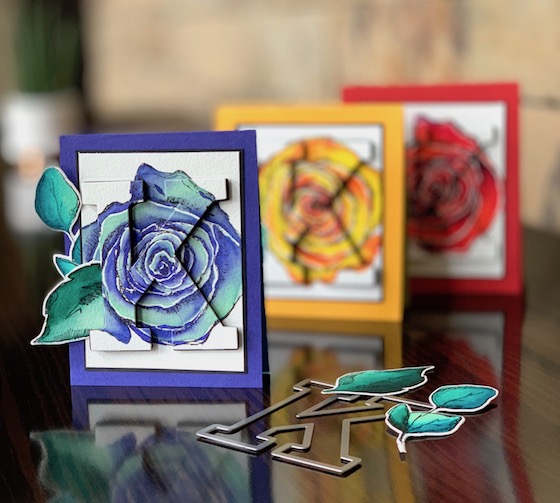 This blog hop is about creating works of art with Altenew's "Winter Wonderland" set of Watercolor Brush Markers  and I know the other ladies in the hop will blow us all away with their talent.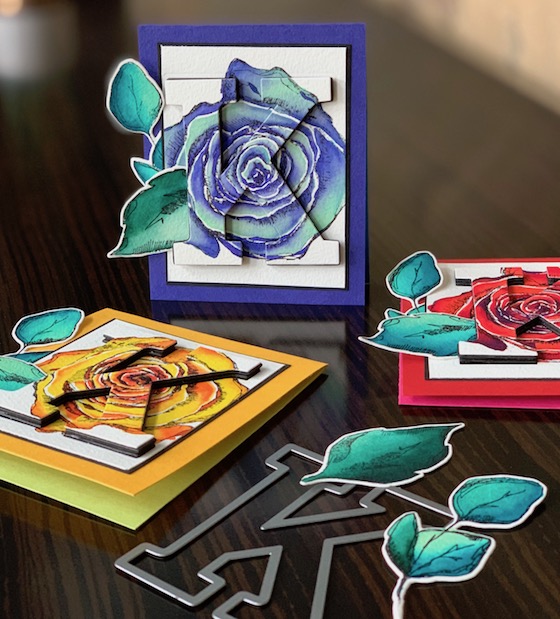 Last month I created a set of cards with the Altenew Mega alphabet dies and I had to pull out the Mega"K" for my set of cards today. (To see my previous post with the Mega die click here).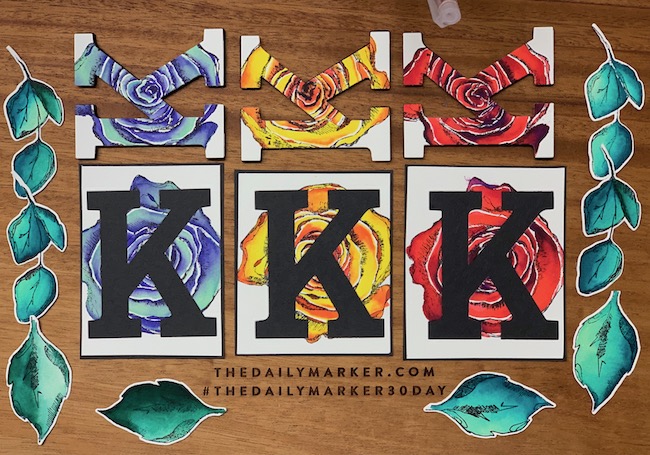 "The Inked Rose" I chose to use again because the flower is large and perfect for markers or watercolor markers. (In this previous post I used Altenew's markers with the Rose).
Collector is one of the names I call myself and large alphabets are one of my many collections. Not everyone wants the full monty so I wanted to point out that you can purchase the Mega Alphabet in a few sets. For example, "Happy" and "Birthday" or they are available as singles for only $6.99.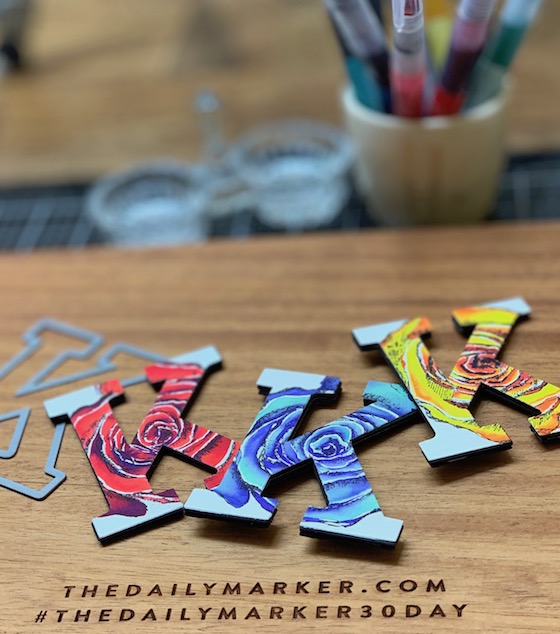 TODAY I am using the NEW "Winter Wonderland Brush Markers" and in my short video I share with you how fun it is to use these markers.
The barrel is filled with water-based color, and coordinates with Altenew's line of inks. The flexible, yet sturdy bristles on the brush tip allow you to form both broad and fine strokes. Color can be applied straight from the marker, or diluted with water for a softer look.
I die cut two of the letter K's with black fun foam and glued them together to pop them on my card and to add dimension on my card panels.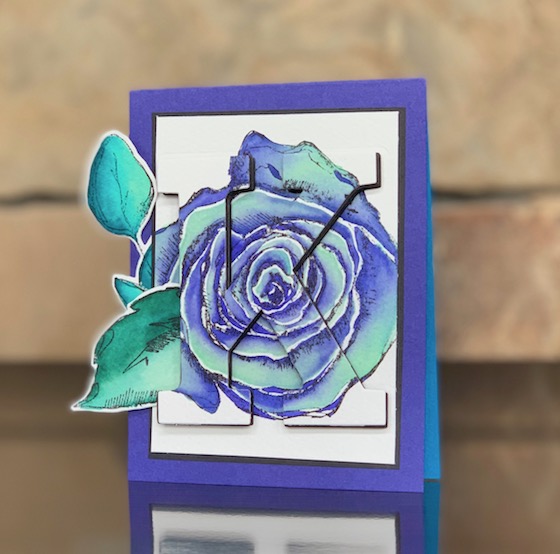 Part of my cards were colored during a weekend away such as the roses and leaves. When I returned home I wanted to share my process with a quick video to show you how I like to maintain that "sweet spot" in each petal.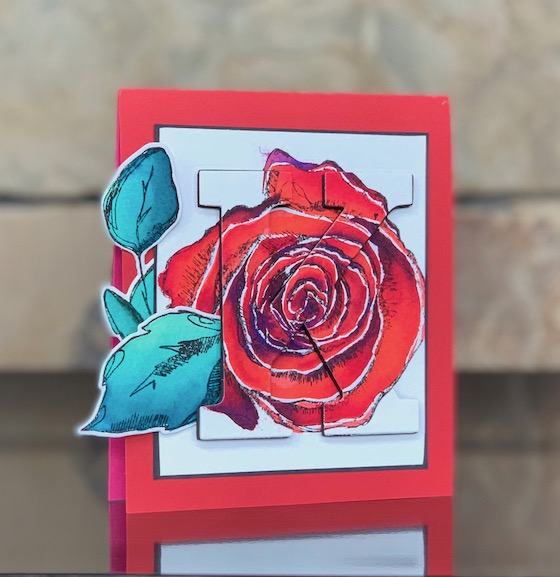 Striving to leave an thin white strip on each petal was easy and I am curios how you like the look of the white on the flowers petals.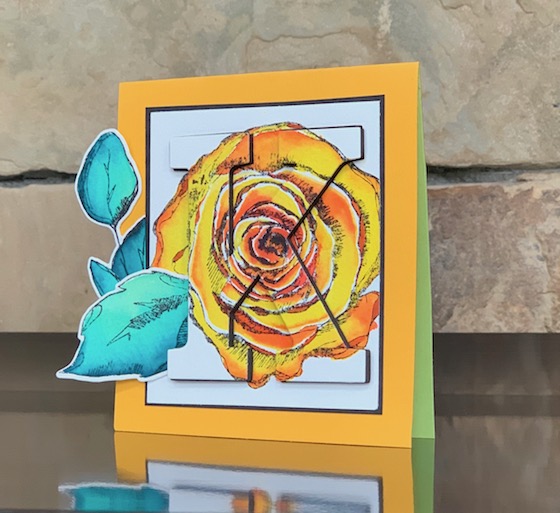 The release is now live and available for purchase in the shop! To celebrate with you, Altenew has a fabulous giveaway.
Prizes:  Altenew is giving away a $40 gift certificate to six lucky winners! Please leave a comment on the Altenew Card Blog and/or Altenew Scrapbook Blog by Wednesday, January 16th for a chance to win. Six winners will be announced on the Altenew blogs on 1/19/2019.

P.S. I have am doing a Crafty Cleanse & all of these boxes I will be giving away soon!

Card Supplies and Links: Affiliate links are used to support my Coloring Challenge Road Trips at no cost to you.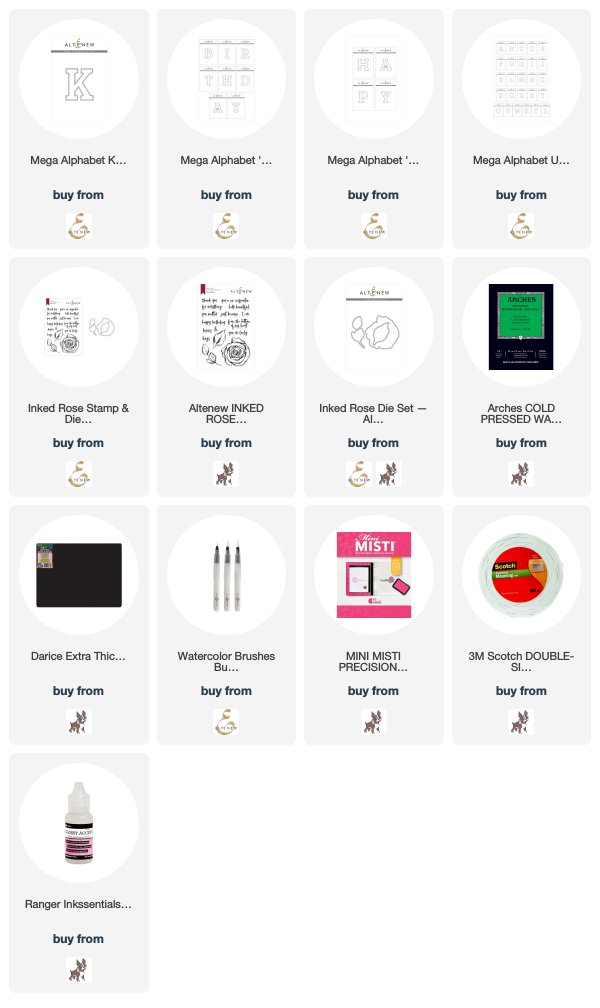 Blog Hop Order: