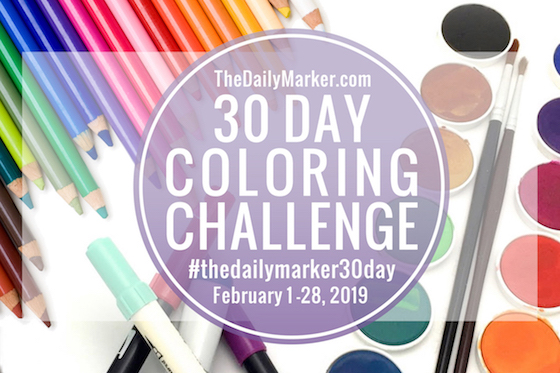 Hellllooo Friends, It's Valentines Day! Does the day mean anything to you or cause you angst or stress? I hope not but, if it does big hugs to you.
Painting this was so joyous. It's fun to watch her face morph into something with a personality. I had a video all uploaded and did my voice over … then bamb! Lost it all and couldn't upload it again so I had to move on. To much to do. My apologies.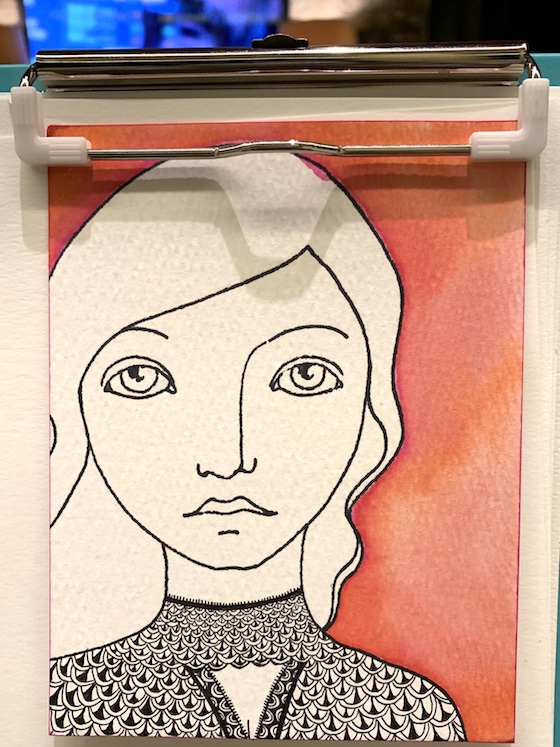 Here she is from yesterday's post. What do you think of the added eyelashes and eyebrows? By the way you can find this stamp here at Penny Black stamps. I found the background post here . The paper I used Tim Holtz watercolor paper  & distress ink for my watercoloring.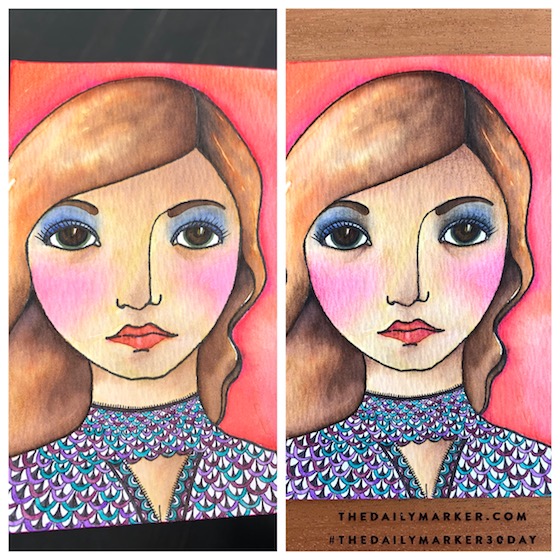 The lighting is slightly better on the right side of the photos because I didn't do anything to the hair or dress and they are a little bit darker. What I did do is add colored pencil accents to the girl on the right.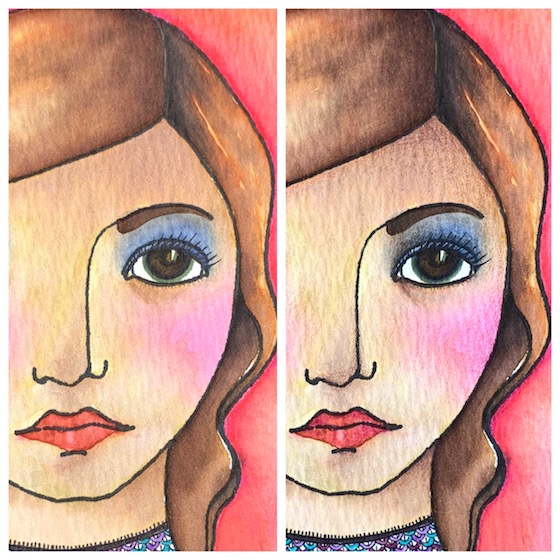 Enhancing her cheeks, eye area, lips, nose, chin and neck. I love the texture from the pencil. Can you see the texture? Do you like it. The sharper the pencil … it fills in more of the nooks in the paper.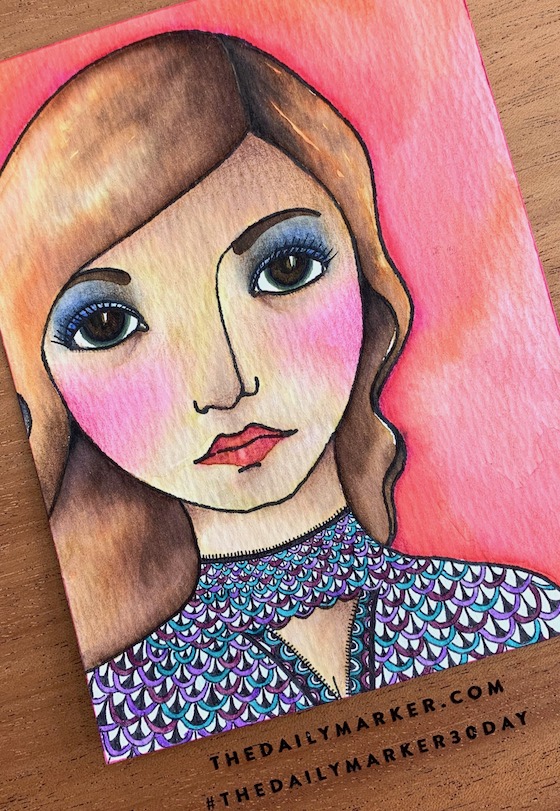 Wishing you a day full of love. Many hugs, Kathy
P.S.  There are 3 ways to share what you are coloring. If you want to join a community of coloring enthusiasts I recommend  FaceBook or Instagram. Be sure to tag me and use the hashtag #thedailymarker30day. Kids & young adults use #thedailymarker30daykids.
The 3rd way is to link up to my blog to share your coloring click here to link up.
P.S.S. If you have any questions about the coloring challenge you can refer to this post . If you want to get my posts in your mailbox you can sign up here or subscribe to my videos.
Card Supplies and Links: Affiliate links are used to support 100% of my Coloring Challenge Road Trips at no cost to you