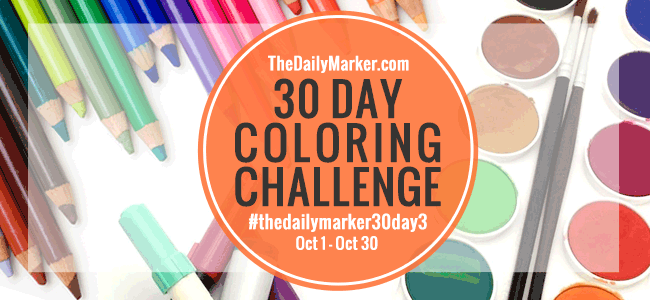 I'M LATE! I'm late for a very important date!! Sorry for the late post!
If you are wondering why I was up until 3 am working on some top secret stuff and I am so excited to share with you soon. Super quick post today cause I feel like I just can't keep up with all that I have to do today.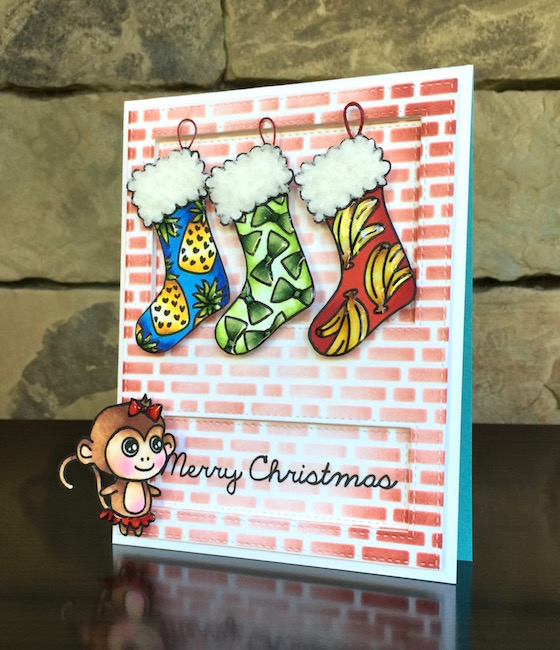 I know..I know… that brick wall stencil again lol. How could I not use it on this card. Flower soft was used on the stockings. Tell me you love these adorable stamps from Waffle Flower. I had some stamping fun by combining this and this for some tropical stockings. I used this super cool die cut and the bricks stencil that I have been using a lot.
I hope it's a happy day for you all. Hugs, Kathy
P.S. TO LINK UP & share your coloring click here and go to the bottom of the post. In case you missed it you can read all about the 30 Day Coloring Challenge here.
P.S.S.If you wan to see what everyone is submitting for The Daily Marker 30 Day. Click here to see what is being shared on my blog but,  you need to scroll to the bottom of the post. You can click here too to see everything under the hashtag #thedailymarker3day3 that's on Instagram.