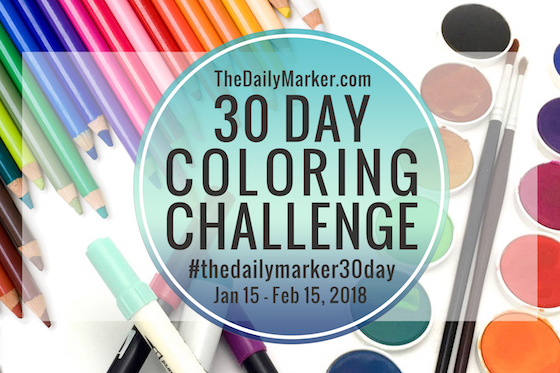 Hello Friends, How are you? Any chance you are waking up to some white snow or sun and warmth?
Whatever it is in your part of the world I am grateful that you visit my blog and participate with the coloring challenge … or watch the 30 day challenge unfold. Whatever it is it all is good with me so thank YOU!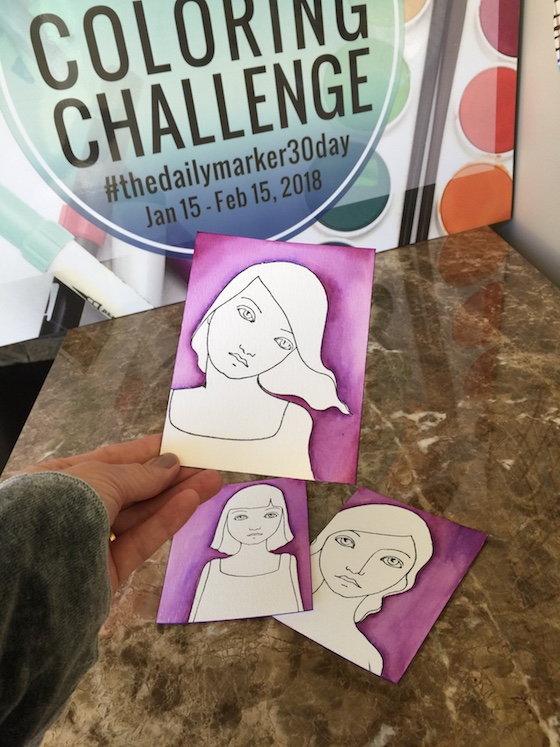 When I was on a road trip I picked up these stamps from Penny Black. I love love LOVE them. Just so you know I only play with stamps that I love … just for the record. When I inked up these gals I wanted to shout "You must buy these" lol. The size and scale is perfect and love that they are open so you can get creative too.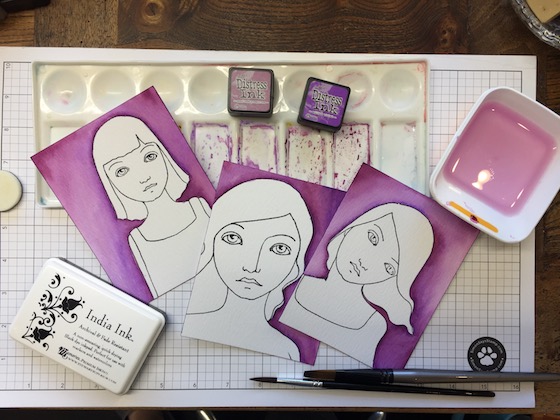 It's refreshing & comforting to paint a background and come back to it another day. I stamped these particular ones on precut watercolor paper (and I like to use the textured side) with India Ink. I just slide the color in this palette and away I go. I have a super quick video for you to watch this part of the process.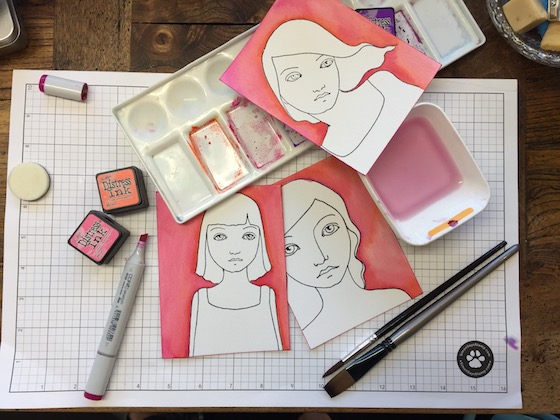 Because I was having so much fun I painted three more and I will pack these in my suitcase when I travel if I don't finish them sooner. I wanted to show you all the girls that I found in this series. I just picked up the ones that I am missing because I am a collector at heart. During this stamping session while I had the stamps out I stamped my girls on some neenah paper for future use with copic friendly ink.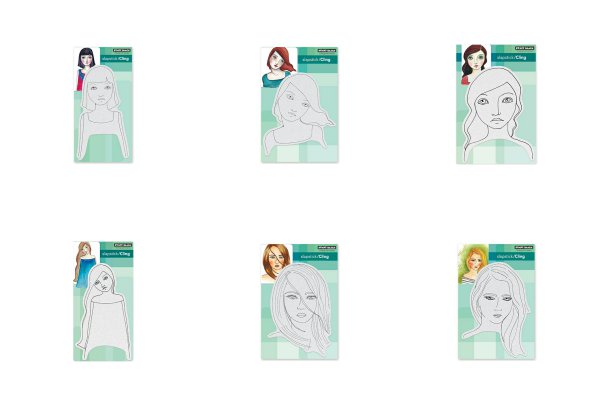 Thanks for your visit today and keep on sharing  … It's awesome seeing what you all are doing. See you tomorrow! Hugs, Kathy
COLORING CHALLENGE INFO BELOW… QUESTIONS? NEWBIES? SHARING?
If you have any questions about the coloring challenge you can refer to this post . If you want to get my posts in your mailbox you can sign up here or subscribe to my videos here.
There are now 3 ways to share what you are coloring. If you want to join a community of coloring enthusiasts I recommend  FaceBook or Instagram. Be sure to tag me and use the hashtag #thedailymarker30day. Kids & young adults use #thedailymarker30daykids.
The 3rd way is to link up to my blog to share your coloring here.
P.S. If you want to share the logo when writing your blog post or on Facebook etc. that would be lovely & so appreciated :).
P.S.S. Did you catch my first road tip in 2018 is to So California with Lawn Fawn!?
Card Supplies & Links: Affiliate links may be used depending on the product and 100% is used toward my Coloring Challenge Road Trips