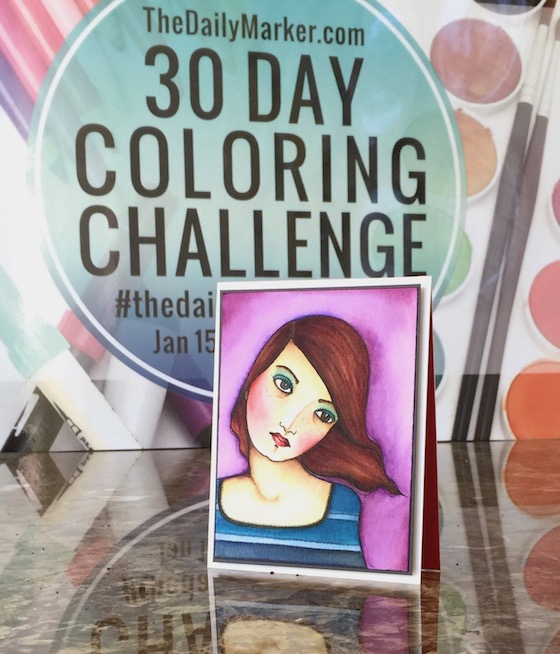 Hello Everyone! How are you? Today is Day 5. and I am excited to share with you today. I was able to finish one of the faces on the backgrounds that I watercolored on Day 3. You can see the post here   if you missed it.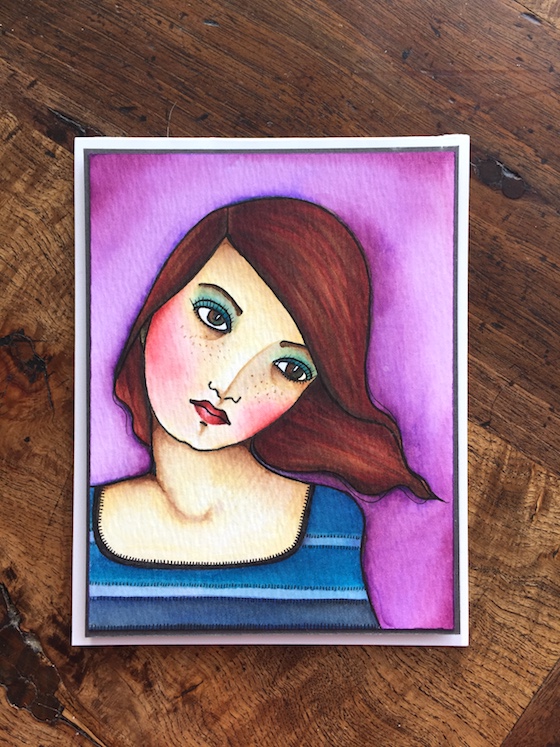 Stamping a pattern on clothing is one of my favorite things to do but, I ran out of time on this one . … maybe next time and I think a tattoo could be fun too?
I like to do these short videos on Instagram but, I thought I would post it in case you want to see the 60 second one.
This one is the long version and I hope you like it.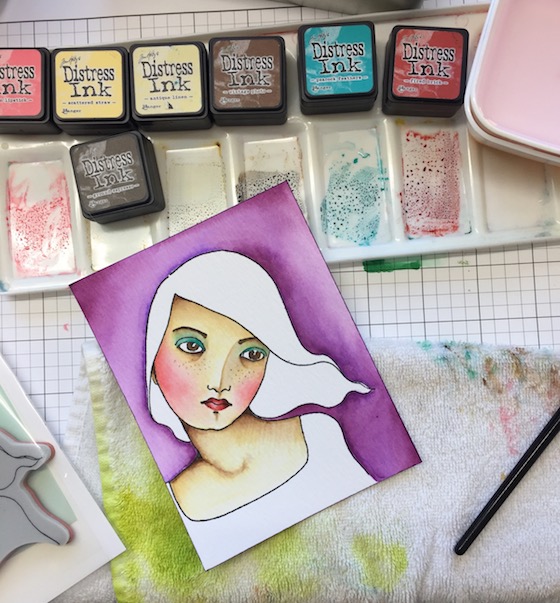 I made sure to take a photo of the distress ink I used today. I have been keeping a towel under my watercoloring I find it very useful.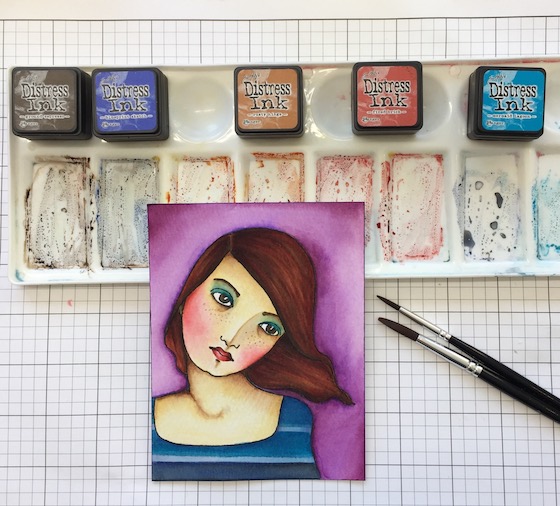 For some reason I always color the face first … what's your preference? Face first or hair first?
I am off to Creativation in Arizona & I am getting nervous because I have been sneezing like crazy and it's not the kinda place you want to be with a cold. Now I have double nerves! What you are up to this weekend? If you are coming I would love to see you…. two days seems so short. Have a great day and see you tomorrow. Hugs, Kathy
COLORING CHALLENGE INFO BELOW… QUESTIONS? NEWBIES? SHARING?
If you have any questions about the coloring challenge you can refer to this post . If you want to get my posts in your mailbox you can sign up here or subscribe to my videos here.
There are now 3 ways to share what you are coloring. If you want to join a community of coloring enthusiasts I recommend  FaceBook or Instagram. Be sure to tag me and use the hashtag #thedailymarker30day. Kids & young adults use #thedailymarker30daykids.
The 3rd way is to link up to my blog to share your coloring here.
P.S. If you want to share the logo when writing your blog post or on Facebook etc. that would be lovely & so appreciated :).
P.S.S. Did you catch my first road tip in 2018 is to So California with Lawn Fawn!?
Card Supplies & Links: Affiliate links may be used depending on the product and 100% is used toward my Coloring Challenge Road Trips