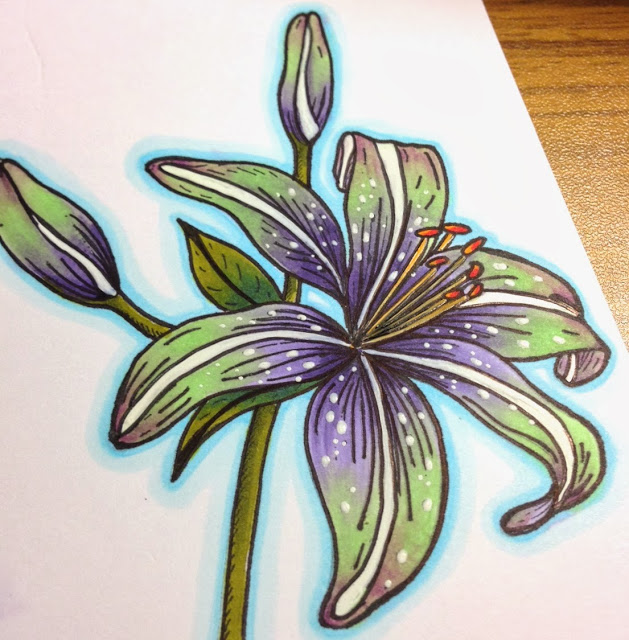 Hello Friends, How are you today? We just visited our son to help set up a few things in his rental home for his last year at college. It was a whirl wind but, awesome! 
I had some time to color last night in the hotel so I thought it would be fun to share part of my coloring process with you. 🙂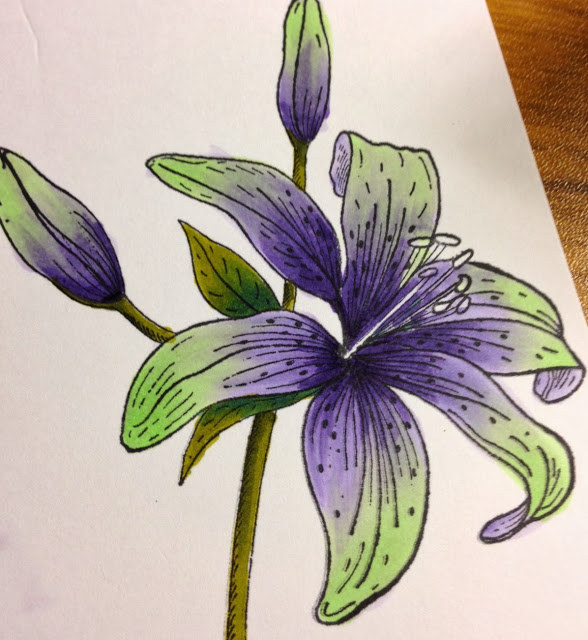 Often I like to color flowers with unexpected color combinations. If you are new to Copic markers I suggest you start with one of these blending sets. (you will find in the supply list) 
I used three colors on the petals and below you will see how the image transforms with a few details.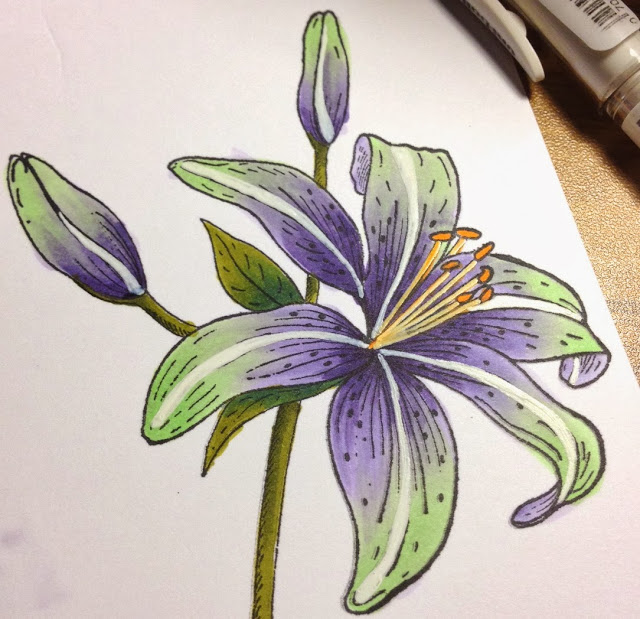 Use this white gel pen to add a line down the center of each petal. Before you begin with your white pen start it on your finger to warm up the tip. Always move the pen

slowly

allowing it to flow freely. Add white on the stamen. ONCE the white pen accent is dry on the stamen ….

gingerly

add some orange ON TOP.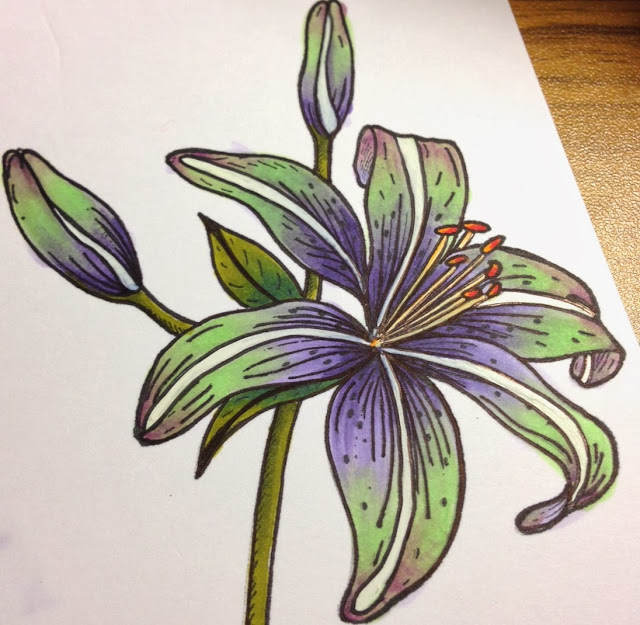 The magic begins when you use a fine tip black marker and outline the petals, white accents and stem etc. Take your time and you will find that this is an easy task for you. Once you finish take a look and see if you are satisfied or want to add more shading.
I added an entirely different violet accent to the tip of the petals.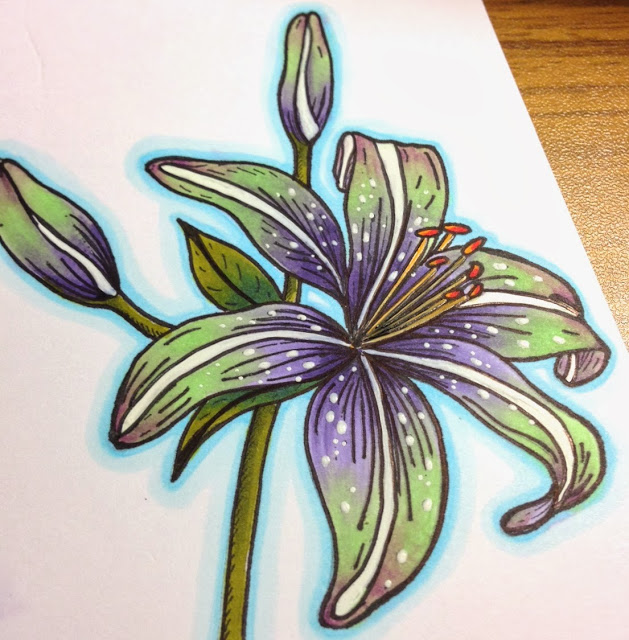 If you don't like cutting your images I recommend you trace around the image with some blue highlights. If you look closely I used two different blues. Can you see the lines? First I applied B02 next to the image and around the B02 I used B000 to soften the darker blue.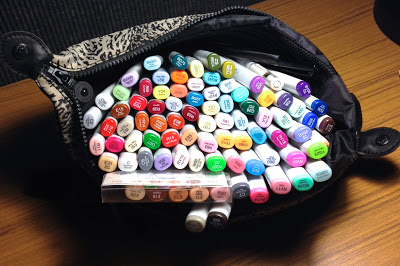 This is what I pack for my trip and take on the airplane with me. Thanks for your visit today. Have a happy weekend. Hugs, Kathy
CARD SUPPLIES AND LINKS: