Hello Friends, How are you? I am popping in today because I had a fun idea yesterday and I found Josh to help me execute my idea. BUT I need your photo!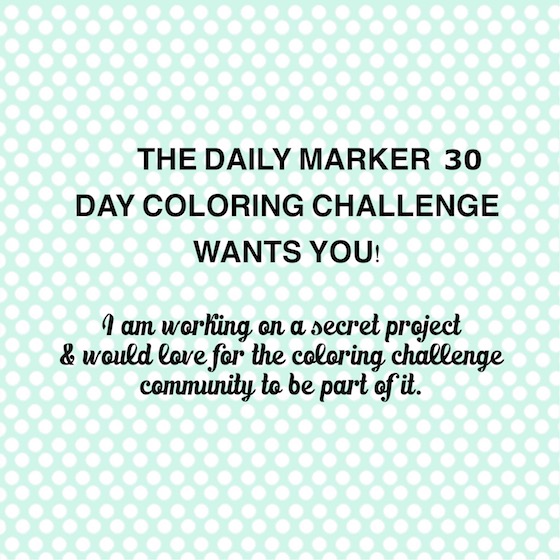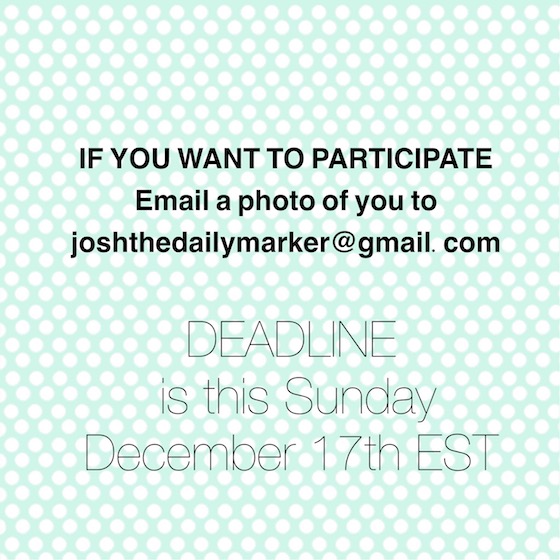 THE DAILY MARKER 30 DAY COLORING CHALLENGE WANTS YOU! I am working on a secret project & would love for the coloring challenge community to be part of it. (Even if you did part of a 30 day challenge that's a-ok)
IF YOU WANT TO PARTICIPATE ….. Email a photo of you to joshthedailymarker@gmail.com
MY PHOTO IS A SAMPLE PHOTO just to give you a visual.
DEADLINE is this Sunday December 17th EST.
Thank You for being part of this exciting project. This wouldn't be a community without you.
PHOTO TIPS  …. Try to keep the background free of any objects or props. Daylight is best. (When emailing your photo a jpeg is best)
I hope to see your photos rolling in. Have a great day and I will be back tomorrow for a blog hop. Hugs, Kathy