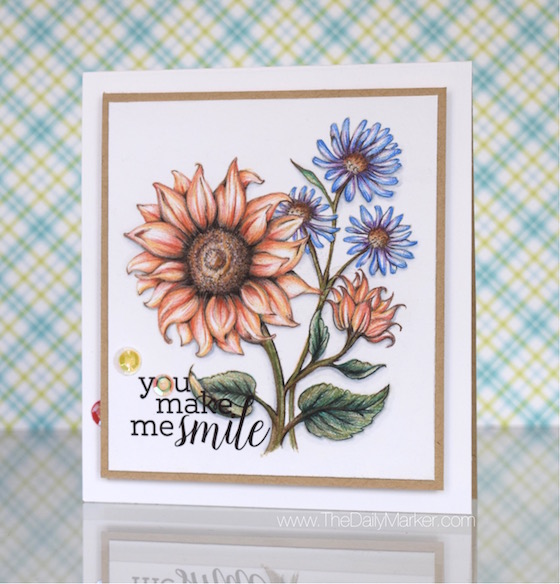 Hello Friends, How are you today? I am hoping everyone is safe and dry with sooo much crazy weather.
Today I am up on the Power Poppy blog for another "Inspire Me Monday" post. Check out their blog to see what inspired my card & more photos with some tips. (sorry I have had a really bad cold)
To watch the video in HD click here.
I have been promising to make you all a video with colored pencils so I managed to get that done. I hope I sound ok? It's always hard to listen to myself and I did notice that I couldn't mention it enough that you need a SHARP pencil. This is the only sharpener so far that I have found that I love.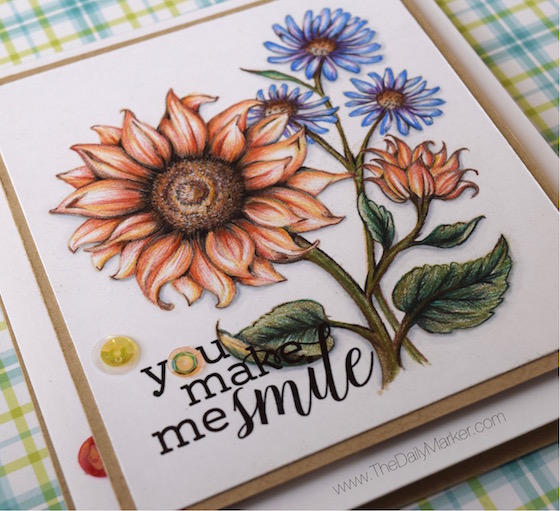 When you use a detailed stamp it's so much easier to achieve the no line look with ease. For my card today I combined the "In Praise of Sunflowers" & "Prairie Cheer" stamps sets.
Wishing you a great start to your week and thanks for popping in. Hugs, Kathy
CARD SUPPLIES & LINKS: Affiliate links may be used depending on the product.