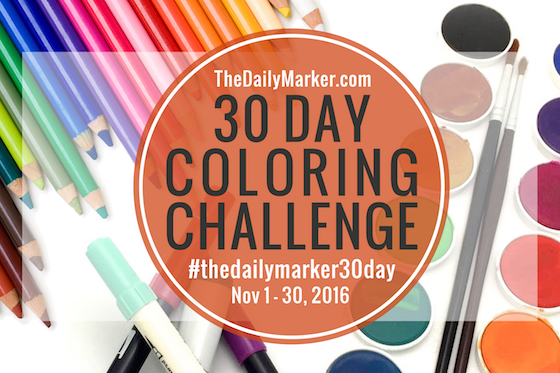 Hello friends and my dear color enthusiasts!! How are you today? I am super excited because the sixth coloring challenge is about to begin. I am thrilled that these challenges have inspired you to add color to your day. If you are new to the coloring challenges a very warm welcome to you and so happy you are here.
Are you ready to hear what's new this go around to The Daily Marker 30 Day Coloring Challenge?
If you are not the reading type here is the link to the video. A big thank you for your feedback and I am happy to announce The Daily Marker 30 day Coloring Challenge FACEBOOK PAGE!! I asked and listened & I am happy to say that it will be a closed group so you will feel comfortable sharing in the FB group. I will need to confirm you or something like that. (I am still learning the ins and outs of FB.)
THE GOAL of the challenge is:  To color something daily even if it's a few minutes but, certainly not required. (I know that I am happier when I am coloring even if it's for 10 minutes.)  Hopefully together along the way we will all stretch our creativity a little bit more.  BASICALLY it's anything goes challenge and whatever you feel inspired to do. Any medium of your choice including "coloring" with ink. Some days you will have more time than others but, it's just about adding more time to color and carve out a little time for you.
CAN ANYONE PARTICIPATE IN MY 30 DAY CHALLENGE?  Wow that would be awesome if you want to participate & feel free to jump in at any time during the challenge! Everyone is welcome! Feel free to include your children and grandchildren. I will be highlighted the children's creations separately on my Sunday "It's All About You" Feature on my blog. If you miss a few days don't feel like you have to catch up. We all know life can get in the way.
What's NEW:  You commented and I saw there was a need to include more of you who prefer to post on Facebook. There is a wonderful community on Instagram and I didn't want someone anyone to miss out. Let's get a community going on Facebook … click here to join the group.
ALSO I have some "Goodwill Ambassadors"  to help me with leave love on your work (on Instagram we get about 600 entries a day). I am grateful for this awesome group of people …. in the video you can hear more about why them etc.  The growth of the Coloring Challenge has been good and I realized I can't do it all. You all are so sweet to worry about me not to be overloaded .. your comments and emails are so appreciated.
The Goodwill Ambassadors are: Patricia, Sandy, Giorgia, Sandy Boone, Patti, Roxy, Fatima, Meghan, & Nate. If you are on Instagram most of you already might now this lovely and generous group. As I mentioned in the video I always worry about hurt feelings especially the community has grown because of so many of you. For the NEXT challenge I will be picking different Ambassadors to help me out.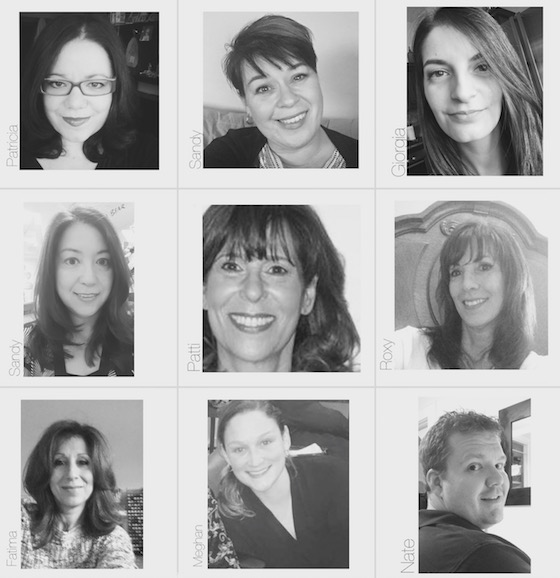 THERE ARE A FEW WAYS TO SHARE:  You can share your work where you are most comfortable. I think it's best to either find your community on Facebook or Instagram. You can also upload to my blog like always.  If you use this hashtag #thedailymarker30day we can easily find what you are coloring and let it be know that I am super excited to see what you are creating. (FOR CHILDREN OR YOUNG ADULTS please use this #thedailymarker30daykids)
If you want to use the logo below that would be awesome. Let me know if I missed anything and I am so excited to be inspired by all of you again.
With Love, Kathy
P.S. *Note. if you choose to share on my blog w/ Inlinkz it will always be on the Day 1. post but, each post I make I will give you the Day 1 link.
P.S.S. If you want to see my essential supplies click here and if you want a few suggestion on how to pack your supplies you can watch this video I did last year.