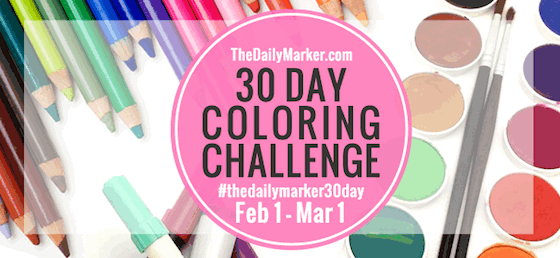 Hello Friends, EEk!! Today is the last day of The Daily Marker 30 Day Coloring Challenge. The last day is always so bittersweet for me …it's like when the holidays are over and you get that let down. I want to thank each and everyone of you for your support, love, kindness, comments, participation, inspiration and so on and so on. It's because of you that the 30 Day Coloring Challenge has been successful. So take a bow and let me give you a big hug.
T.H.A.N.K.   Y.O.U.  !!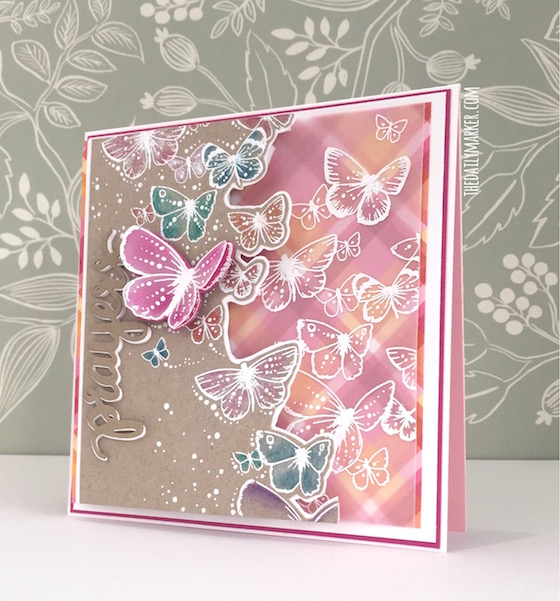 Today I have an "unedited" video for you sharing my process of creating this card, a few tips and another informal thank you. Today also brings a big giveaway … more on that at the bottom of my post.
To watch the video in HD click here. Today I tried to use some supplies that you all might have on hand like watercolor pencils and perhaps embossing powder. I will be embossing this cluster of butterflies from Memory Box.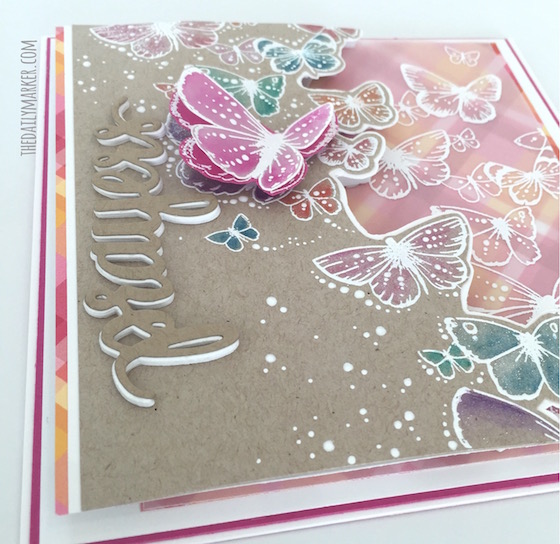 I wanted the sentiment to be very subtle so I die cut the prayers die a few times with white cardstock first before I reached for the craft paper. Do you think I went a little crazy with the white dots? I think I gave my gel pen a workout lol. I blended the watercolor pencils with the sparkle marker.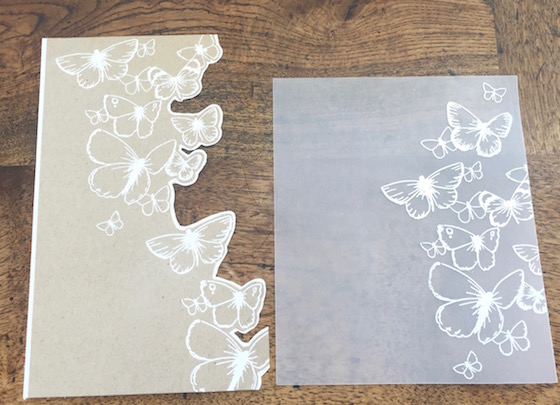 These layers were the focal point of my card and layered the vellum on top this plaid paper of Lawn Fawn's. (Many times during the challenge I have used one of LF's plaid paper…omg love this stuff. )
Even thought it's the last day of the coloring challenge…but that doesn't mean the coloring has to stop. Be sure to check out Copic in the Classroom HERE for some amazing coloring tutorial videos. Simon Says Stamp has two challenges here and here. Power Poppy has challenges and there are so many more. If you are on IG be sure to check out #IGcraftycrew on Instagram for some fun challenges! Be on the look out for one of my "Pop Up Challenges" and yes there will be another "The Daily Marker 30 Day Coloring Challenge"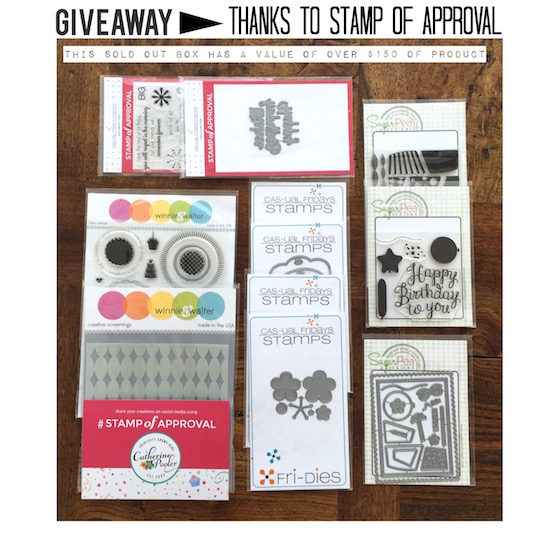 Let's end this party with a bang! I have an awesome GIVEAWAY for you today
Today's giveaway is from Catherine Pooler's A Stamp of Approval . It includes 4 sets of stamps (1 jumbo),  1 stencil, and 6 die-cuts including words, tags etc. This particular collection is sold out, but the next box will be for sale in April! Yay! Click HERE to learn more about these fun boxes filled with exclusive product and get on the waiting list. Also, be sure to check out Catherine's projects HERE for more inspiration. Thanks Catherine! xoxo
To be entered to win, just leave your name on the InLinkz list at the very bottom of the post. (a comment will not qualify you for this contest…just want to make sure you get your name in the right place) A random winner will be announced March 8th.
A super big thanks to each and every one of you for playing along. Your support means the world to me. THANK YOU! Big Hugs, Kathy
P.S.  These is still some time to share what your creating go to DAY 1 and scroll to the bottom of the post. You will find a blue Inlinkz tab to link up your coloring.
Supplies and links: Affiliate linking might be used depending on the product.