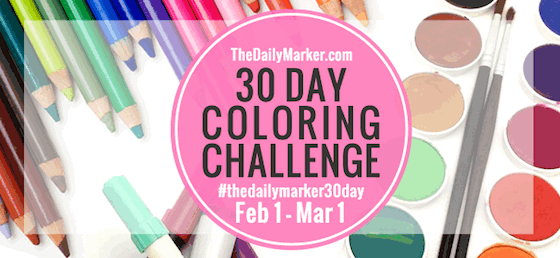 Hello Friends, Can you believe it's Day 29?! Oh my! Let's pretend it's not day 29. I am super excited because the URBER talented and URBER amazing Dawn from WPlus9 … and I have been wanting to collaborate for a months and today is finally that day. Dawn and I are both coloring the same stamp … Dawn will be doing her magical awe inspiring watercoloring and I will be coloring with my Copic markers. BOTH OF US HAVE VIDEOS FOR YOU 🙂 I also am announcing more winners at the very bottom of my post.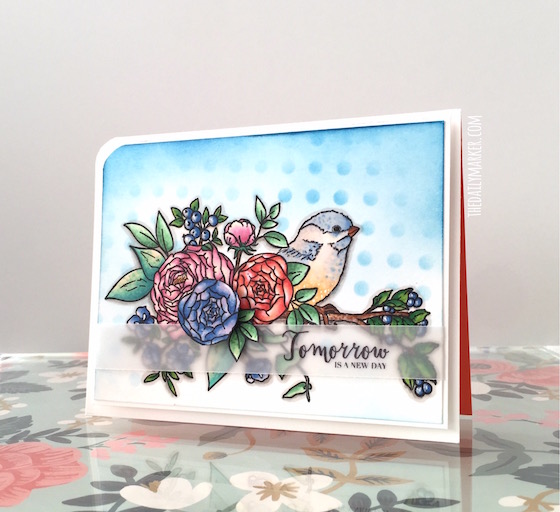 Let's get this party started lol. Dawn and I are both using this beautiful stamp set called, "Beautiful Bouquet Ranunculus". I decided to add her lovely bird called, "A New Day" to my bouquet. The video is longer than usual so I broke it up into two parts.
Part ONE is a masking tip and the background. This is the masking paper that I enjoy using. In the video I explain that using the packaging to help you decide where to place your image works like a charm. Is this something you have been doing? Maybe I am living under a rock. Adding a stencil to any background always enhances your coloring with a little distress ink. These dots from Simon are a great size and I am happy that it's back in stock.
Part TWO is showing some Copic coloring with some easy blending.  (If you want to see more of my video or subscribe click here.)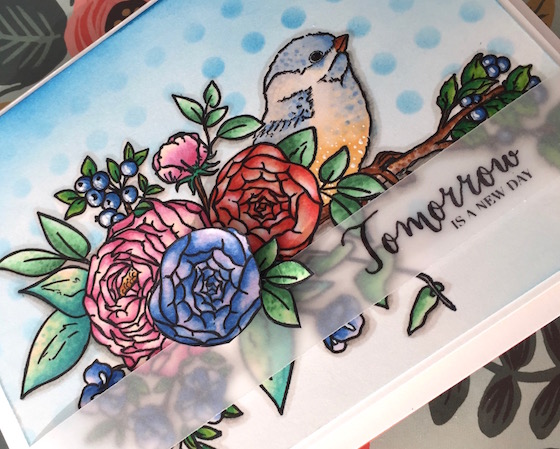 Once I finished my video I went for a long bike ride and when I returned I decided to color another flower and three leaves to pop on top of my card for more dimension. I added a few white gel pen accents and glossy accents on the berries. When I stamp on vellum I like to use this black ink but, you do NOT want to use it for Copic coloring.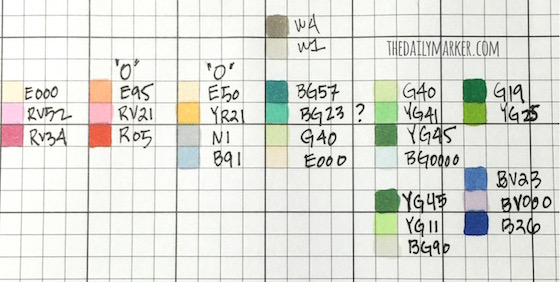 Some of the colors you see here are repeated. I clustered them for the different petals and leaves that I used. I hope that you have the "color" "0" in your collection. It's a great way to create that sweet spot in your coloring. (The "various ink blending solution" that I always use is the refill for the "0"). If you don't own the large grid stamping pad… I LOVE mine. You can cut out your coloring keys and save them for reference.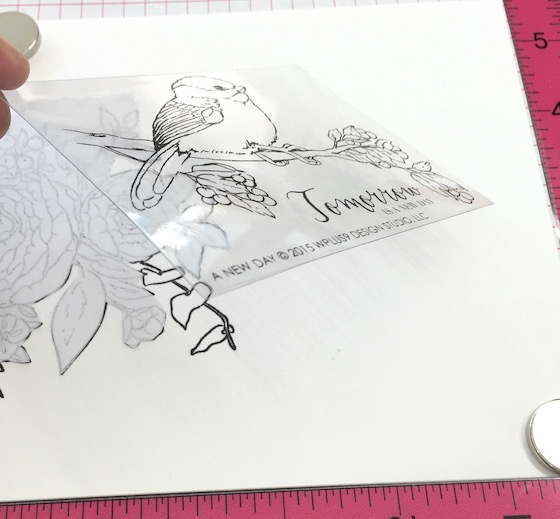 My misti really came in handy today. I hope you picked up some tips today and you certainly will be knocked out when you go to Dawn's blog at WPlus9 to see her video. I can't wait to see her video but, I promise you I will be wearing a helmut just in case. Tomorrow is the last day of The 30 Day Coloring Challenge *sigh* but, don't worry more to come and I have a huge giveaway tomorrow. The post won't go live until 12:00 pm tomorrow just so ya know :). Have a great day and a big thanks to Dawn for her talent, inspiration and the collaboration. Dawn is not only incredibly talented but, beautiful on the inside and out. Love you girl. See you all tomorrow. Hugs, Kathy
P.S. These is still some time to share what your creating go to DAY 1 and scroll to the bottom of the post. You will find a blue Inlinkz tab to link up your coloring.
Supplies and links: Affiliate linking might be used depending on the product.


We have more winners today. Super congrats to all of the lucky winners. 🙂
The winner of the Winnie & Walter gift card as seen in this post is:   

The winner of Honey Bee stamps as seen in this post are: