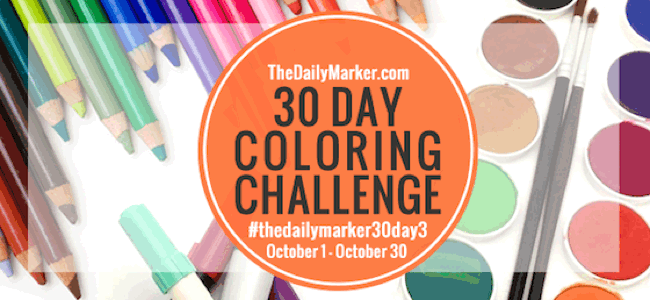 Hello Friends, It's me again! How was your day?
I decided it was time to put down the markers and do a little watercoloring with some distress inks. Tomorrow I might finish the background and add the sentiment.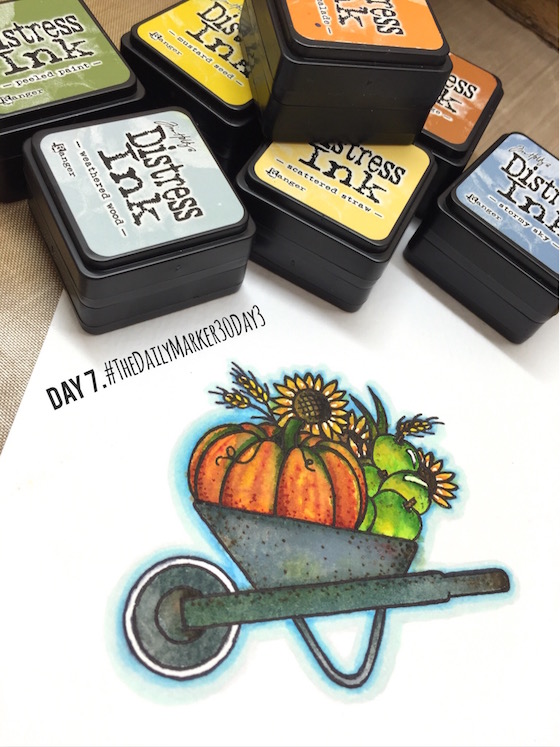 Excited was an understatement when I saw this festive stamp set from Clearly Besotted called, "Giving Thanks". Love how it's so versatile! I couldn't decide which one to ink up and I didn't have time to create several so I clustered three of the images together.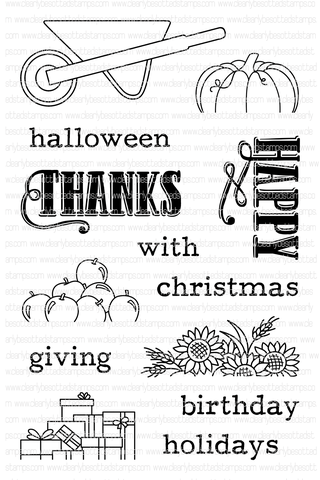 My Watercoloring cheat is to add a halo of Copic markers around the image first. Be careful of the ink smearing… the marker touched the wheel …hello smudge! I stamped the images with a watercolor friendly ink not a copic friendly ink so that's why the smudge happened but, it was easily corrected with a white gel pen.  In case you ask this is my fav watercolor paper.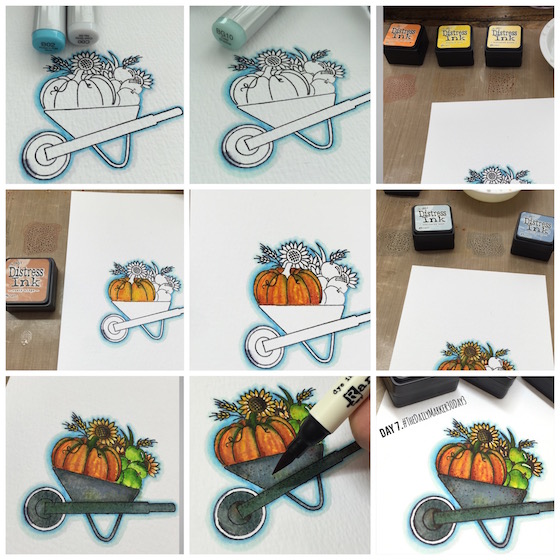 These photos are just to give you the jest of what I am doing. Use the distress inks you have on hand and just play. Put on some music and don't think about what you are doing.
On another note Hero Arts "My Monthly Hero" kits sold out quickly and they had some major web site problems. Hero Arts always does the right thing and they opened the kits back up so everyone has a chance to purchase until Sunday. Click here to see the post. This was my card . CLICK HERE TO PURCHASE AND SEE THE VIDEO.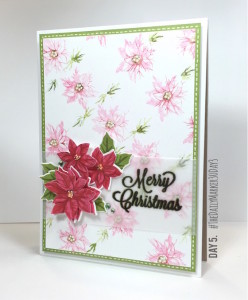 TO LINK UP & share your coloring click here and go to the bottom of the post. In case you missed it you can read all about the 30 Day Coloring Challenge here. I AM LOVING everything that you guys are sharing. When I get a minute I have prizes to giveaway! Have a great day! Kathy
P.S.S.If you wan to see what everyone is submitting for The Daily Marker 30 Day. Click here to see what is being shared on my blog but,  you need to scroll to the bottom of the post. You can click here too to see everything under the hashtag #thedailymarker3day3 that's on Instagram.
Today's Card Supplies & Links: Click on the thumbnail to go to a store. Affiliate linking might be used depending on the product.