Hello Friends, EEk!! Today is the last day of The Daily Marker 30 Day Coloring Challenge. The last day is always so bittersweet for me …it's like when the holidays are over and you get that let down. I want to thank you each and everyone of you for making the challenge a success. Your daily visits, the comments, the participation, the support etc. etc.  T.H.A.N.K.   Y.O.U. from the bottom of my heart  🙂
I will be announcing a date for the next 30 day coloring challenge once I wind down, announce winners, visit all of you that uploaded to my blog etc. etc. Still lots to do lol.
For this last day …well it just happens to tie in with the most exciting announcement for me and I have been anxious to share it with you all.
My big news is that I, Kathy designed the stamp set for Hero Arts "My Monthly Hero"November kit!! Please pass me some fainting salts! My first ever stamp set with my own designs! As you can imagine it's a dream come true!!! Hero Arts introduced their first kit in October and it sold out so fast….just a little pressure.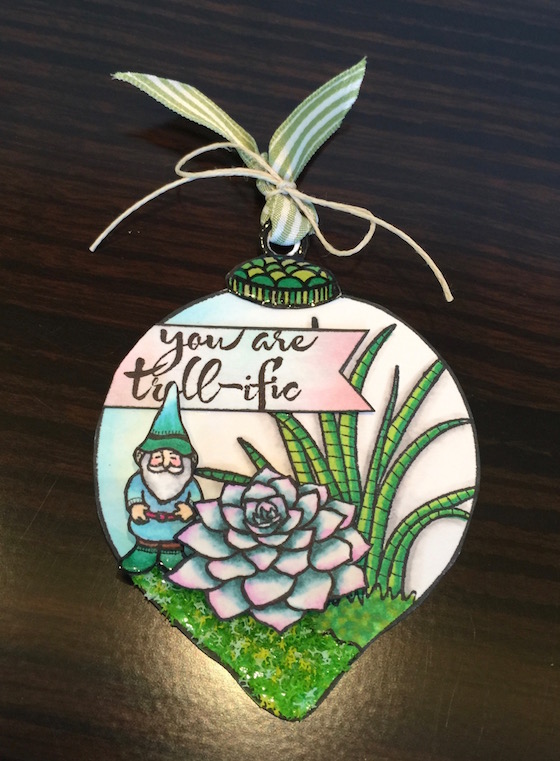 So today is a sneak peek of sorts. The full set will be revealed & go on sale this Monday at NOON on the Hero Arts web site. You will find more sneaks on the Hero Arts blog today and all weekend leading up to Monday. Nothing like playing with your own stamp set. Sooo many fun little elements to make mini terrariums, eco systems and or ornaments.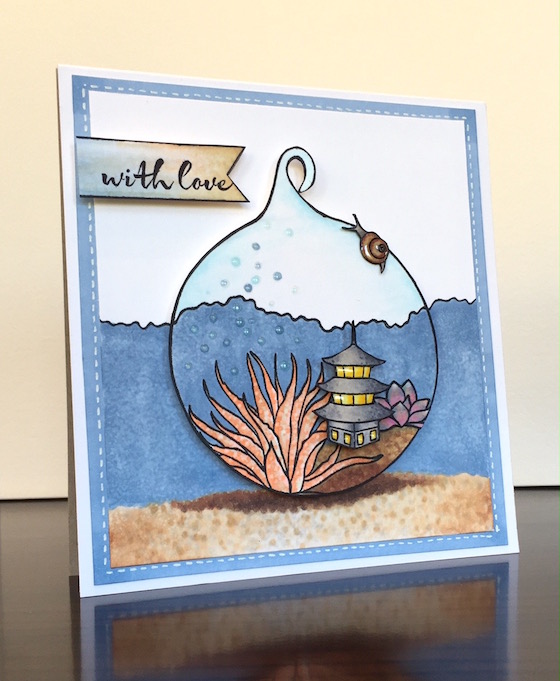 I turned one of the succulents into coral for my watery scene. I colored the windows in the pagoda so that it"lights up" and glows inside my blown glass ball.
Hero Arts is NOT revealing my name yet and only you guys will know that little secret. Can you keep that little secret until Saturday?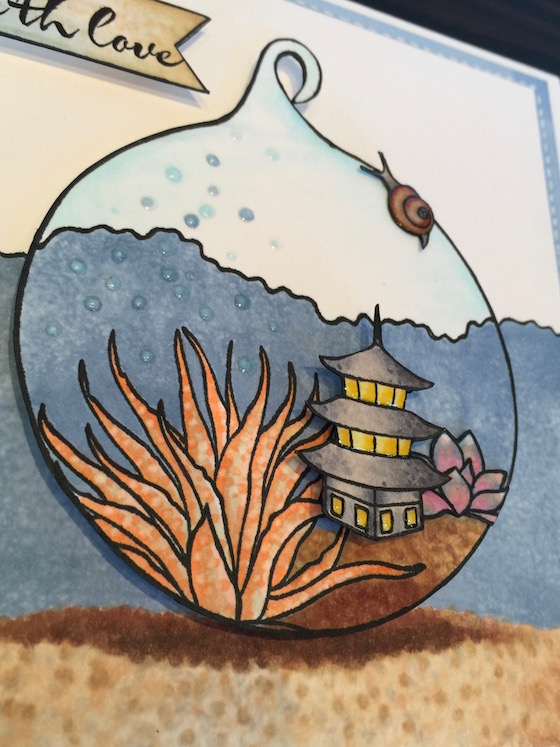 On Monday at 7am EST Hero Arts will announce a winner of one of the "My Monthly Hero" kits from the comments left on the Hero Arts blog this weekend. AT NOON EST on Monday, Hero Arts will reveal the full kit on their blog and so will I. The kits will go live in the store at that time….it's all pretty dang exciting. I will also have a giveaway on my blog on Monday. Here is the link to the Hero Arts blog if you want to see more sneaks of the kit. I am super excited & I hope you love it as much as I do.
As far as the challenge goes you can continue to play along for the next few days so we can separate slowly lol. I will be back Monday for the full reveal of the kit and later next week I will announce the winners to all of the giveaways. Thanks again and again for everything! Big ole' hugs, Kathy
P.S. TO LINK UP & share your coloring click here and go to the bottom of the post. In case you missed it you can read all about the 30 Day Coloring Challenge here.
P.S.S.If you wan to see what everyone is submitting for The Daily Marker 30 Day. Click here to see what is being shared on my blog but,  you need to scroll to the bottom of the post. You can click here too to see everything under the hashtag #thedailymarker3day3 that's on Instagram.