Hello Friends, It's Day 27 and I am starting to think what will I do when the challenge is over…not counting on catching up around the house lol. I am going to miss "seeing" you all everyday 🙁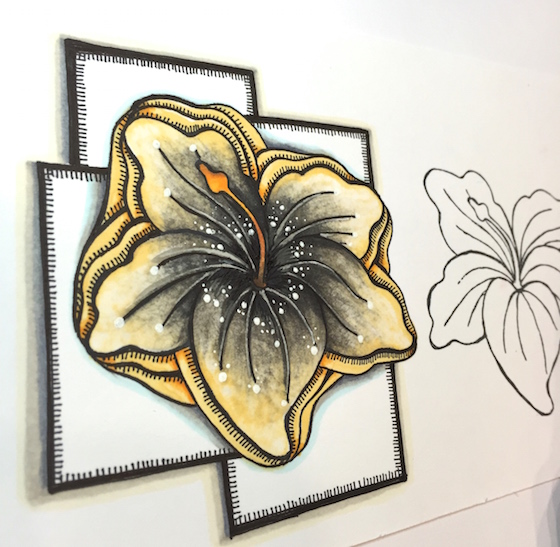 With that said I am hoping to get in a video in the next few days. The flower was borrowed from a friend and I think it's from Crafters Companion.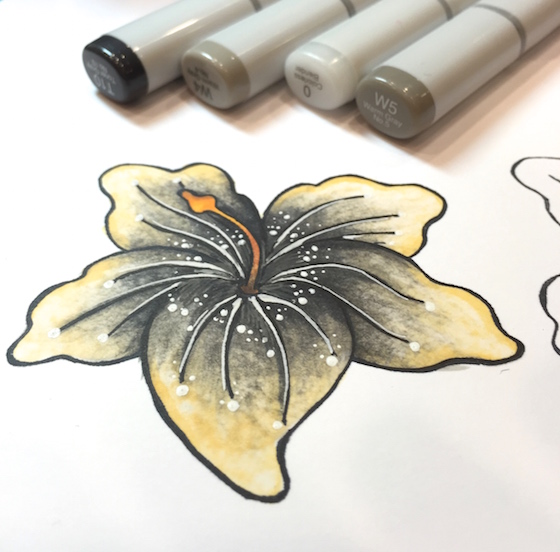 We were sitting and chatting … sometimes that's the best way to mindlessly color and try new things. I have been wanting to color something with my grey markers. (you can find grey markers in sets in case you didn't know)
I just kept on rolling with this and added some yellow around the petals.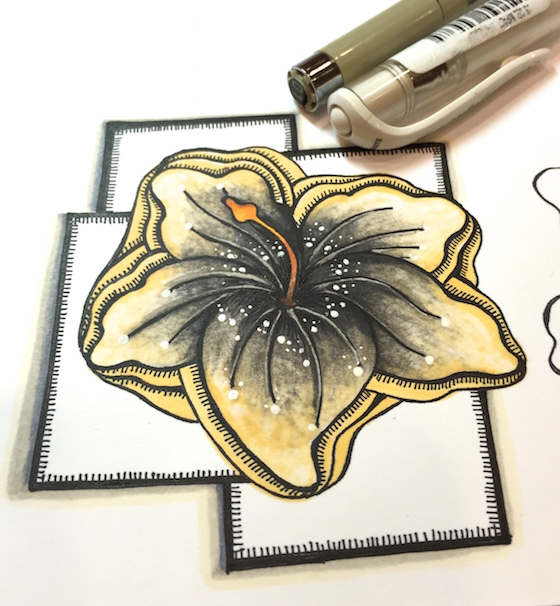 and then some lines around the yellow. I keep adding more lines and then boxes.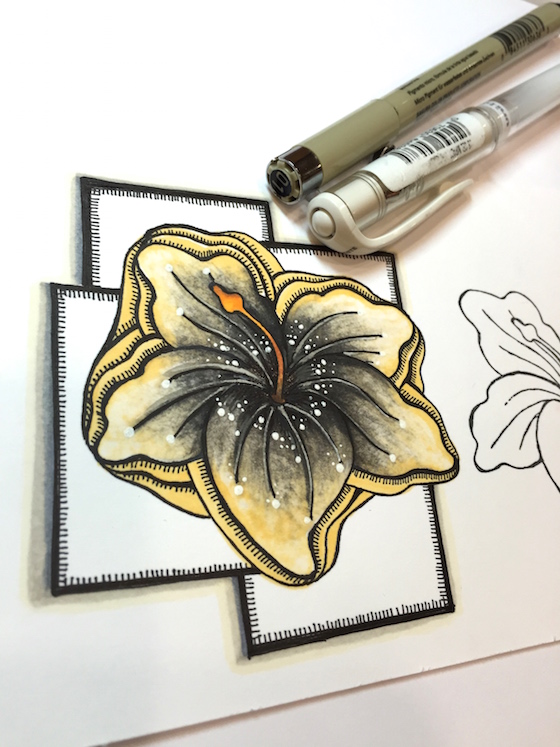 The boxes needed to be shaded and I felt it was finally finished. Try boxing in one of your images for a more graphic look. Thanks for all of your lovely comments and feedback it's so appreciate. Hugs, Kathy
To share your coloring/projects for Day 27. click here and scroll down for the InLinkz button.