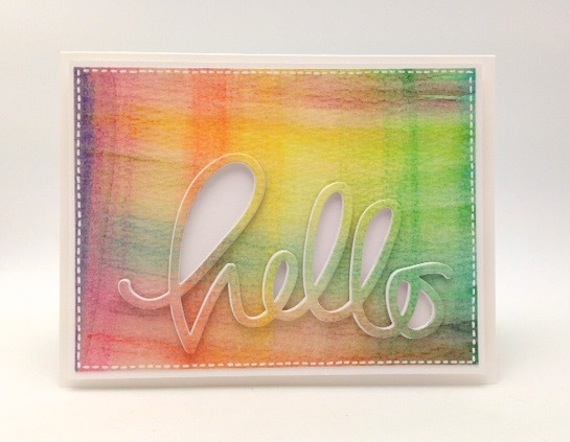 HELLO!!! Hello Friends!! Welcome to my new blog. Wow!  I have missed posting and your visits to my little slice of blog land. Thanks for your emails they mean the world to me. I hope you will have time to poke around and find the new Daily Marker easier to navigate and more inspiring.
Matter of fact I have THREE PRIVATE videos just for YOU when you subscribe to my blog. (If you are a regular subscriber and you want to see the videos that's a big YES YOU CAN!! Just shoot me an email or re-subscribe since this is a new blog it's probably safer to do that. )
For my blog launch I planned a huge Giveaway but, I decided to have more regular giveaways to share the love rather than just one person win the whole caboodle. Also, I am finally getting comfortable with videos and can finally promise you more of them.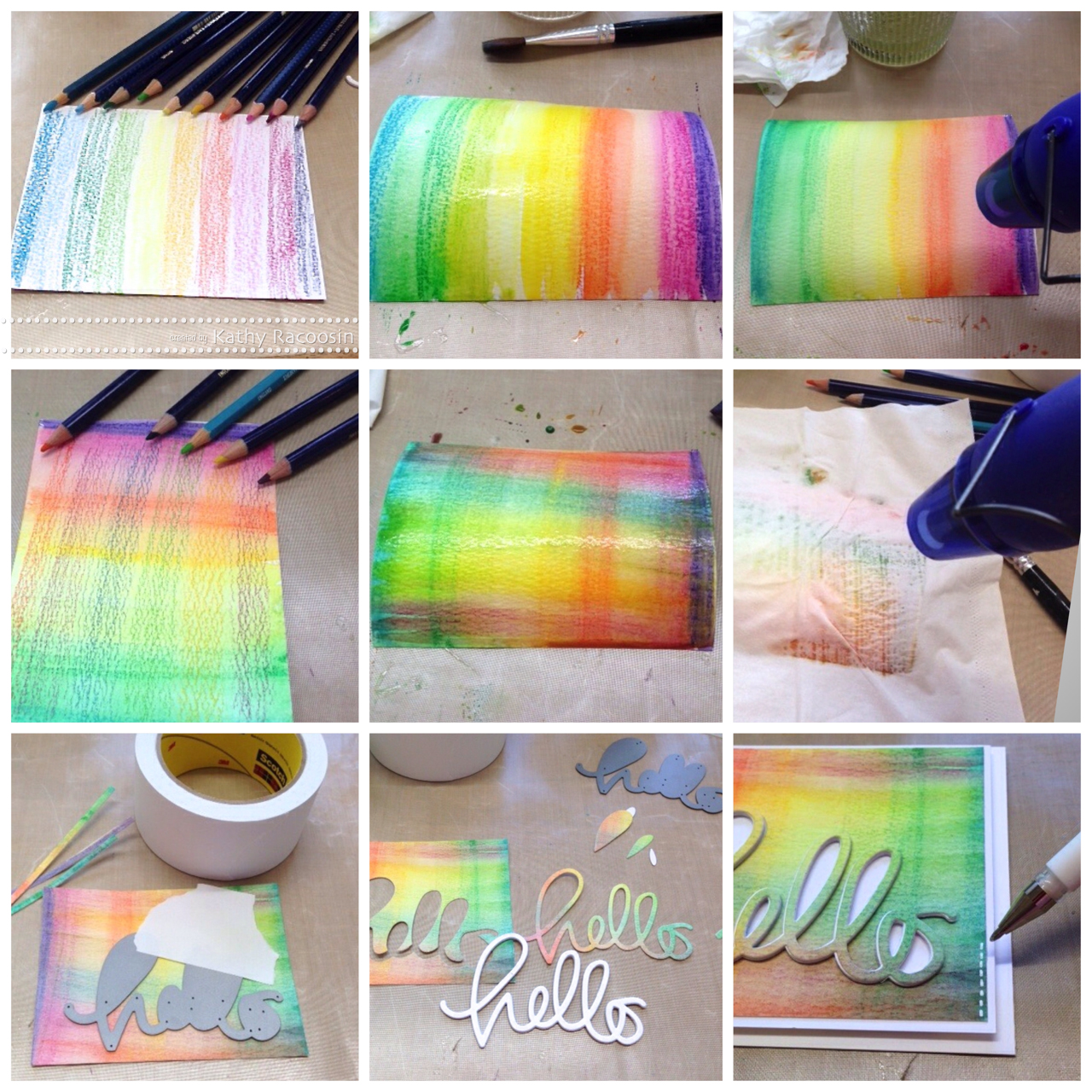 Click on the pictorial to see it larger.
on watercolor paper with watercolor pencils add some color by scribbling on the paper
wet a brush, start from the lightest color and blend all of the colors only once. if the color is dark dab off the color on a paper towel so the colors don't get to muddy
dry with a heat gun
TURN your paper and repeat step 1 & 2
admire your handy work
place a tissue on top of the paper to absorb some of the color and dry with a heat gun
place your die cut and use some post it tape so the die won't move
stack and glue with glossy accents the large hello (one of my fav die cuts)
layer your card and add some stitching with the white gel pen
THE GIVEAWAY!
Online Card Classes has asked me to be a guest in their new "Watercolor for card makers" class *swoon* I am always so honored when they ask me and I LOVE their classes!! THE BEST NEWS  IS I GET TO GIVEAWAY a spot away to one of you. Just leave me a comment and I will announce a winner on Sunday night.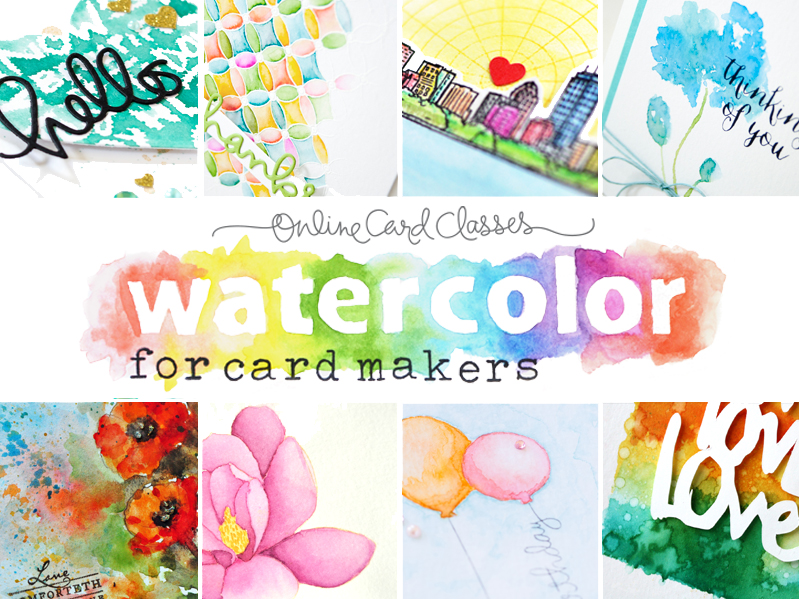 Here's more info about the class in their words. "You don't have to be an Impressionist painter to create watercolor masterpieces! Explore the many different (and easy!) ways to create beautiful watercolor effects in Online Card Classes' Watercolor for Cardmakers.
Join Kristina Werner, Jennifer McGuire, Jennifer Rsaza, and friends (including me!) for a fun-filled, all-video, two-week course packed with inspiring, approachable techniques. Starting with easy soft sky washes and progressing to darling hand-painted images, this class is tailor-made for the both the aspiring artist and the cardmaker who wants to add to her go-to collection of on-trend techniques.Class includes over 30 videos and even more card ideas from top artists with a variety of styles. Visit Online Card Classes to sign up for Watercolor for Cardmakers today, and discover for yourself the fantastic looks you can create with watercolors! (Class begins May 5 but you will have lifetime access to the content.)"
Coming up:
Tomorrow I will be giving away one of Simon Says Stamps Card Kits!! Thanks for sticking with me I am so grateful for your visits! Hugs, Kathy
P.S. A big shout out and thank you to Jeni, @Blog Maven for the blog makeover.
CARD SUPPLIES AND LINKS: click on any of the photos.