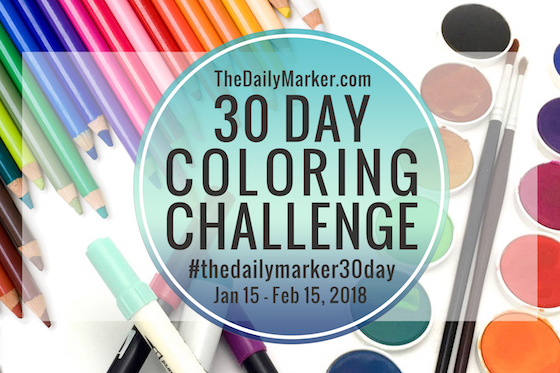 Hellloo! I am back and I am excited to share my finished project from yesterday. I am going to pretend that that it's NOT day 29.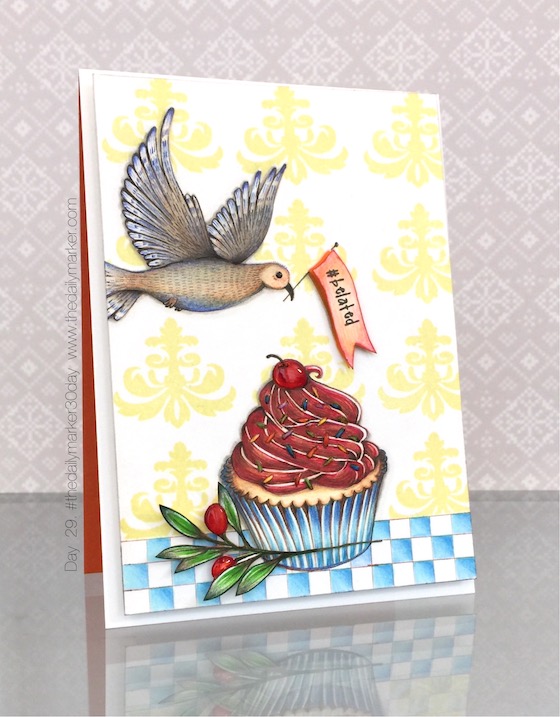 Yesterday I mentioned that this bird is from Gina K. Designs "Peaceful Holidays" and the bird is the perfect size and scale to use on any card to deliver all kinds of messages.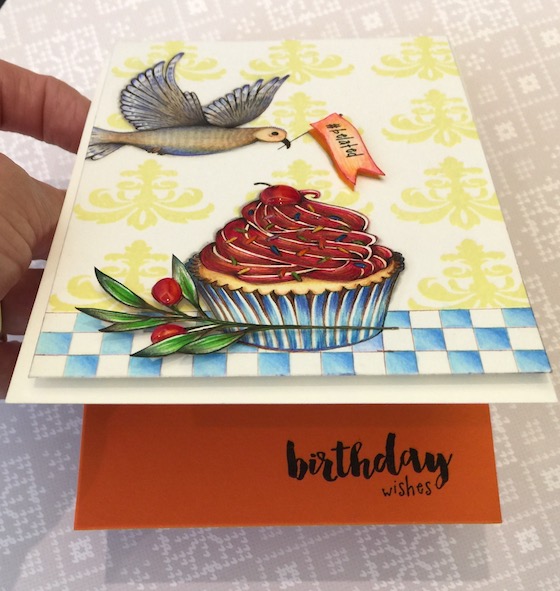 It's so cool that the sentiments in the "Sweet Thing" stamp set have hashtags. I stamped the banner with #belated & the inside reads birthday wishes.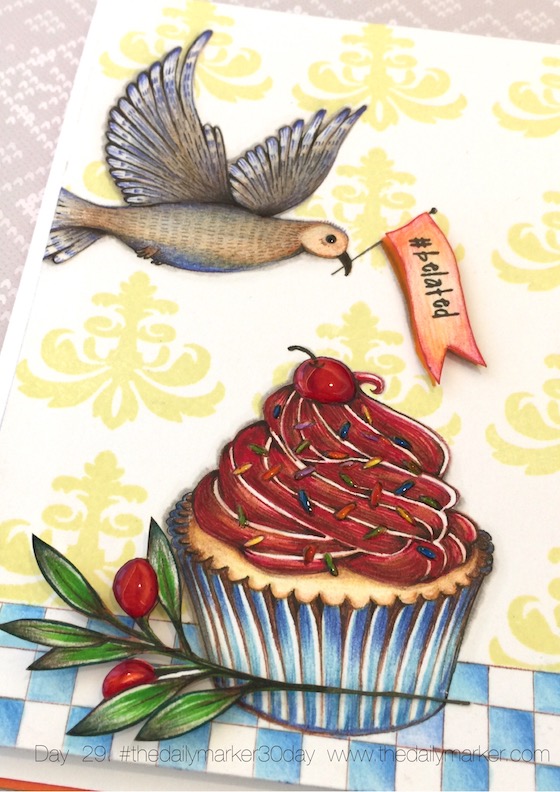 Below I will tell you how this branch ended up here but, I like to think the bird dropped the branch to pick up or deliver the banner.
Can you see my mistake here? I will give you a hint … it's a line. By the way I loved stamping this background with the "Delicate Damask" and I wanted to color the tips of each damask so badly but, had to stop myself.
My plan was to have red velvet cake and the frosting to be lighter but, that changed.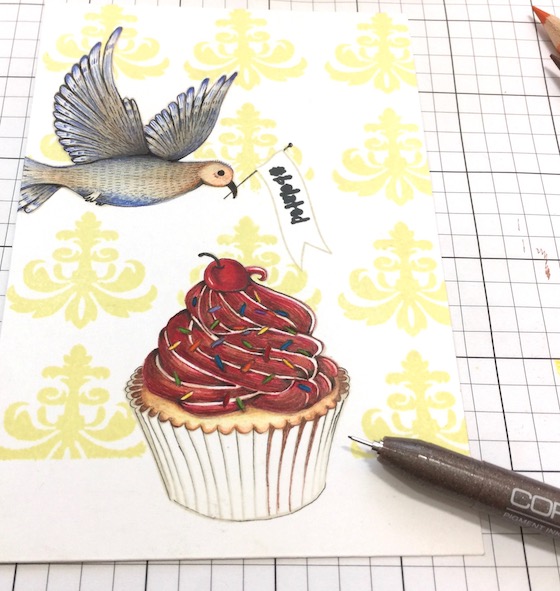 Since the frosting ended up darker than planned I decided to color vanilla cake instead of red velvet. I have a brown 0.03 … I used that to add some highlights on the cupcake liner.
When I initially stamped the sentiment on the banner I pushed to hard and the word was blurry so I stamped it again to pop on the banner.
This is how the paper looks after the brown highlights.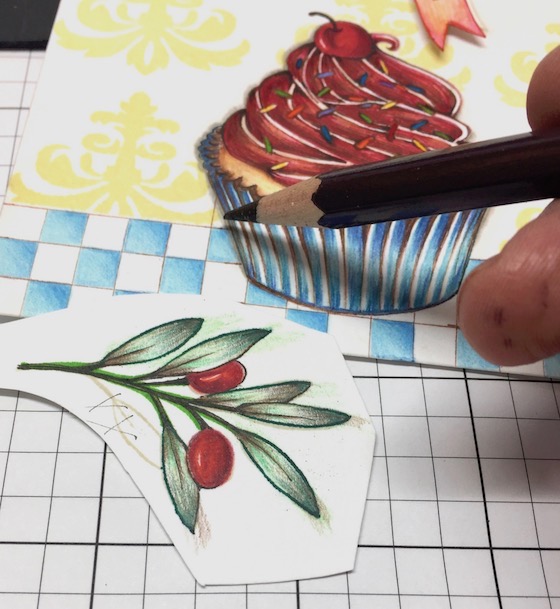 See where the pencils is pointed …. My line for the checkered cloth extended over … ack!!  I just couldn't over look that line so I decided to stamp and color some leaves and berries from the Peaceful Holidays. It actually felt really good to cut something out!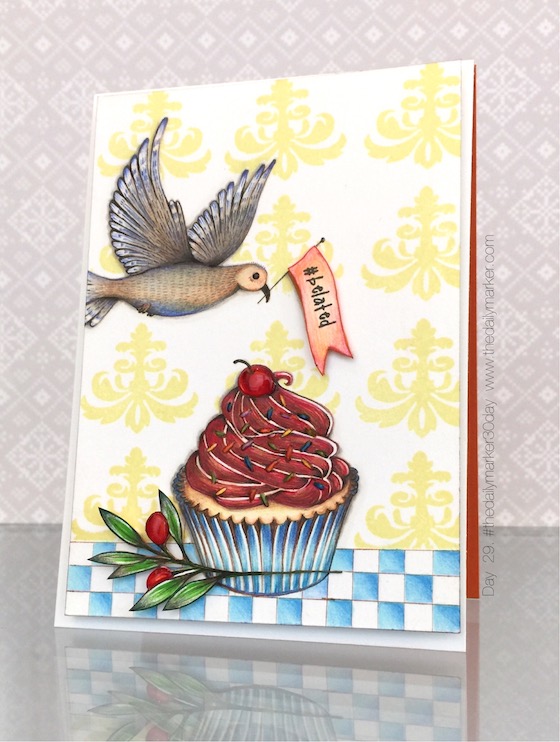 I hope you will get out those holiday stamps and see what different elements you an add to some of your projects.
Before I go David is doing great and has more stamina and strength than he did before the surgery. The doctor put spacers in this back so soon he will need another surgery to put the permanent hardware in his back.
Thanks for your visit and I will be back tomorrow.See you! Hugs, Kathy