Hello Friends!! Welcome to Day 8. I hope you don't mind a super quick post today… I have to get up in 4 hours to get on home and then I will go straight to the hospital …  My step dad, David is having surgery so if you are the praying kind can you say a little prayer for him?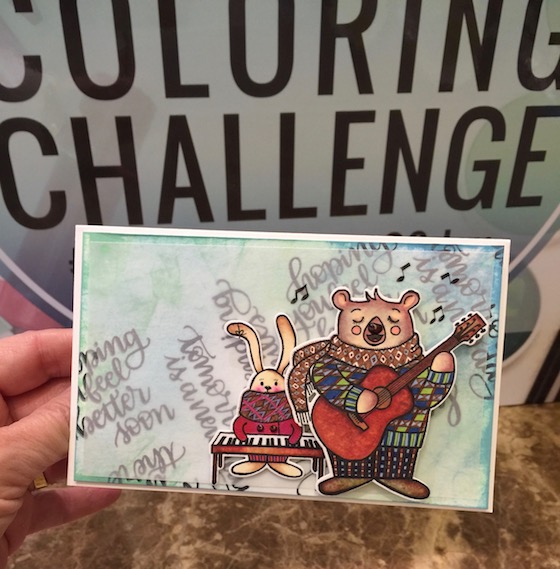 I have always loved this stamp called, "Carol Singers" even though it's a holiday stamp it happens to be perfect for wintery card. I added music notes so it looks like they are singing.
After Christmas our family went on a little trip and I colored this while away. I thought I would save it for when I was at CHA.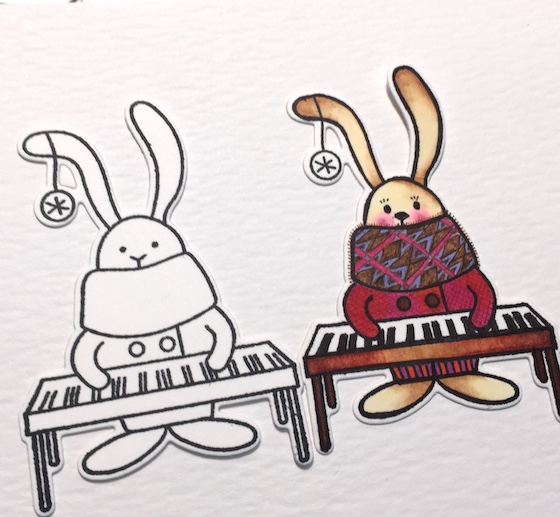 I cut the ornament off the ear and turned the line into a little bow.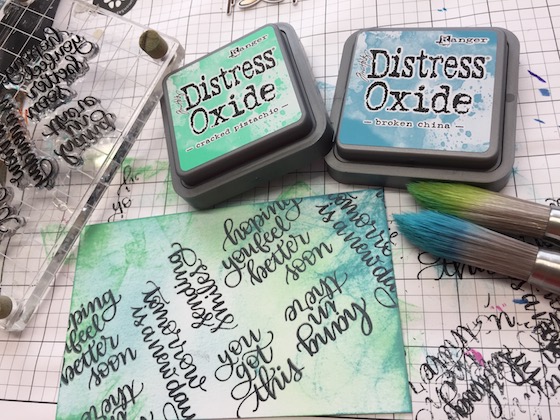 A quick background and vellum on top was a quick way to finish the card when I got home. I am looking forward to catching up to all the coloring. Enjoy your day and thanks for your visit. Hugs, Kathy
COLORING CHALLENGE INFO BELOW… QUESTIONS? NEWBIES? SHARING?
If you have any questions about the coloring challenge you can refer to this post . If you want to get my posts in your mailbox you can sign up here or subscribe to my videos here.
There are now 3 ways to share what you are coloring. If you want to join a community of coloring enthusiasts I recommend  FaceBook or Instagram. Be sure to tag me and use the hashtag #thedailymarker30day. Kids & young adults use #thedailymarker30daykids.
The 3rd way is to link up to my blog to share your coloring here.
P.S. If you want to share the logo when writing your blog post or on Facebook etc. that would be lovely & so appreciated :).
P.S.S. Did you catch my first road tip in 2018 is to So California with Lawn Fawn!?
Card Supplies & Links: Affiliate links may be used depending on the product and 100% is used toward my Coloring Challenge Road Trips.