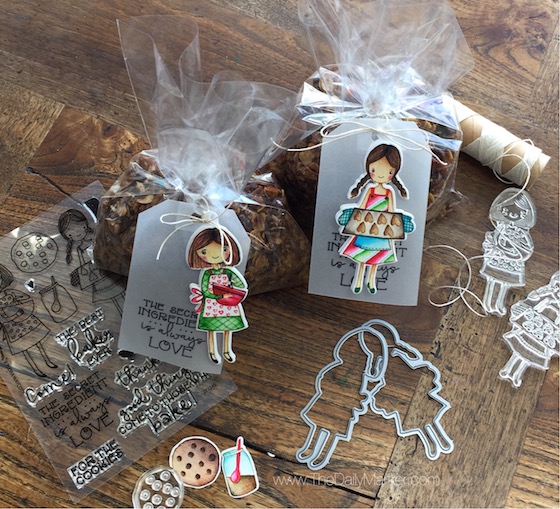 Hello Friends, How are you today? If you live or know anyone near the fires in So California I am praying for you. Soo scary & tragic!
On a more more happy note … I am back today for the Waffle Flower Blog Hop to celebrate the Waffle Flower Valentine's Day Release! Woo Hoo! I am super excited because I really do love everything Waffle Flower and the variety of this release. Check out the fish in the blog hop graphic!! OMG!
To start at the beginning of the hop click here. If you are coming from Jennifer McGuire's blog … (one of my favorite people on the planet) you are in the right place.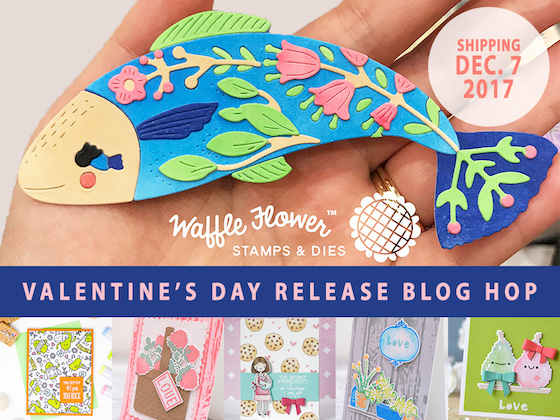 For the hop I have some treat bags with homemade granola and a yearning for more time. I could have kept on creating but, sigh I think we all have the same problem… wishing for more crafty time.
If you want to watch the video in HD click here.
Before we get started I want to share the recipe for the Pumpkin Granola. I have made it before and it was amazing. This time I forgot to add the PUMPKIN hahah .. the major ingredient. Good thing it still tasted good. Click here for the recipe. I think I will be making Bakery Style Blueberry Scones for Valentine's Day.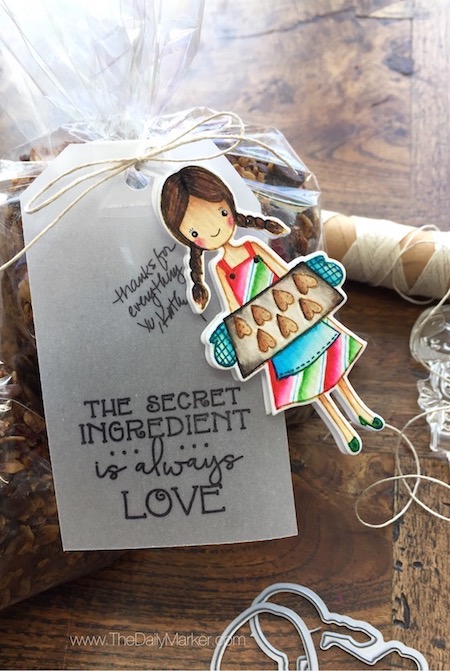 The "Little Bakers" stamp set is so fun to color and I love adding a pattern to her dress. Both baker girls were watercolored with distress ink & a few Zig markers on the textured side of this paper.
Any time of year .. Valentines Day .. Christmas or … just cause … it is a great time to show your love or gratitude for someone with a homemade goodie. You don't have to spend a lot of time to get a smile from the recipient. I felt like these stamps were perfect for some "grateful for you" gifts for this season too.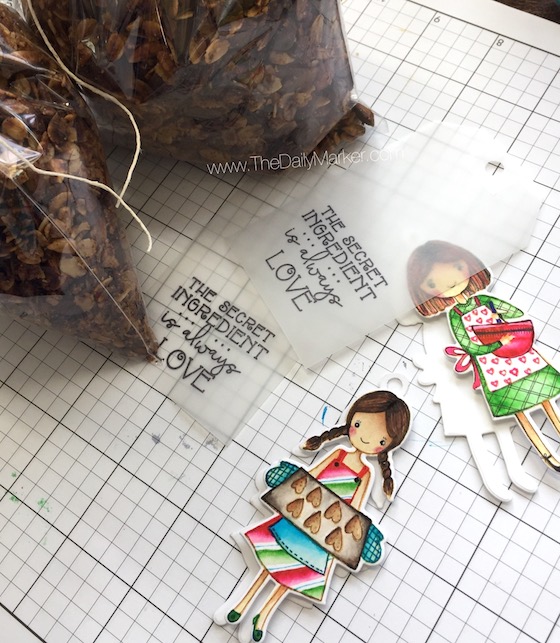 The sentiment was stamped on vellum and tied to the granola bag. I wrote behind the sweet bakers … going for more of a hidden message.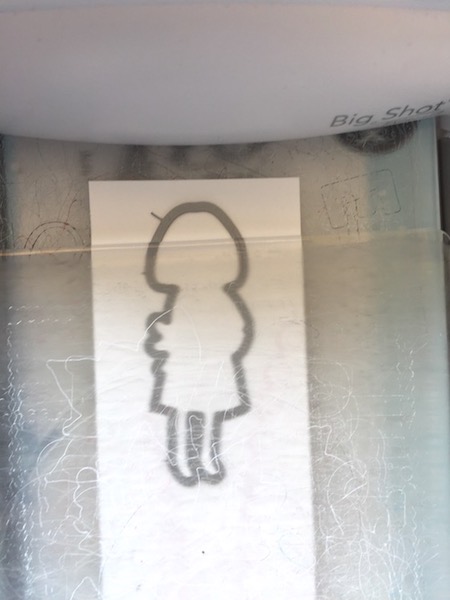 I took a page out of Jennifer McGuire's book on this one and only partially die cut my baker … leaving the head to be cut by hand to create a tag. (I explain this more in my video)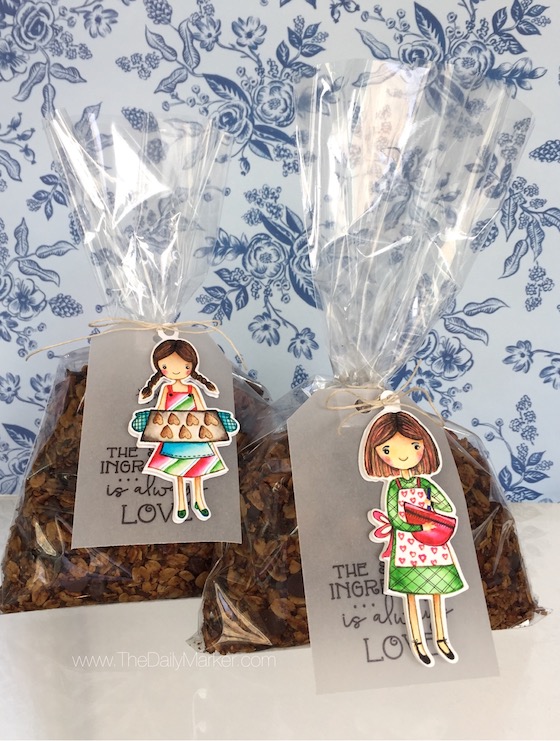 Bright and cheerful against the dark granola. (I like mine super toasted)
GIVEAWAY INFO
To celebrate the blog hop, Waffle Flower is giving away $25 gift certificates to FIVE lucky winners. Leave comments on my blog and along the hop by 11:59pm ET on 12/10/17 for your chances to win. Winners will be chosen at random from the comments left on any of the posts on this blog hop and will be announced on the Waffle Flower blog on 12/12/17.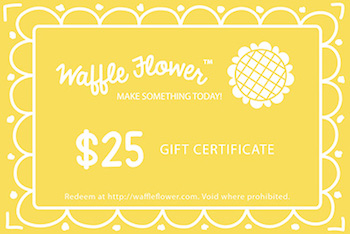 To celebrate the new release, all orders over $25 placed by 11:59pm ET on 12/10/17 with code VDAY2018 will receive a free Forever Stamp Set (see below)
. The stamp set needs to be in your cart for the promo code to work. Limited 1 per customer; While Supplies last.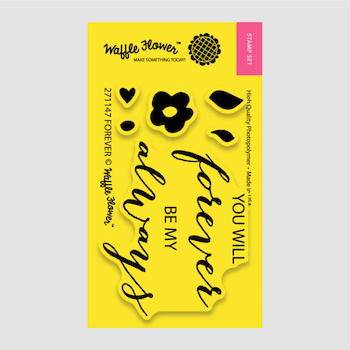 Next on the hop is the oh so sweet and talented 
Laura Bassen 
Thank you for stopping by and please know that I ALWAYS appreciate that you take the time to visit. Wishing you the joy of the season and no stress. I will be back Monday for some special window shakers. Hugs, Kathy
CARD SUPPLIES & links: Depending on the product affiliate links might be used.