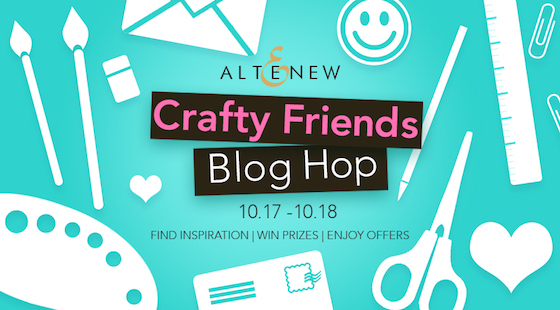 Hello Friends, Welcome to Altenew's first Crafty Friends Blog Hop! I am super excited to be apart of this hop because this industry and the people (you all) have brought such happiness to my life!! Today is Day 2 of the hop and to start at the beginning go to the Altenew Blog Here.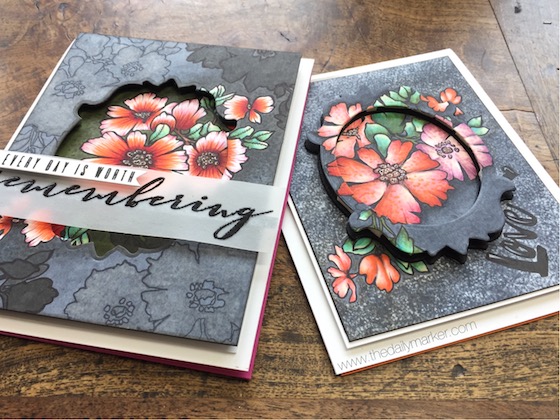 It's no secret that I love these frames called, "Framed" from Altenew. I have used the frames a few times already and could use them on everything if I allowed myself. Coloring flowers is a love of mine so putting both of these together … the frames and the "Charmed" flowers was a win win for me.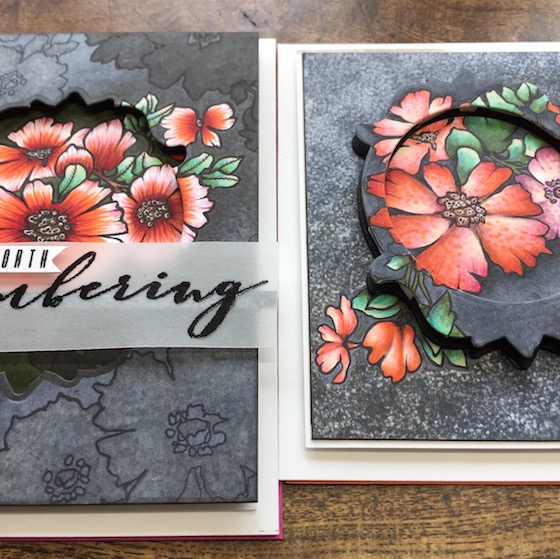 Today I wanted to use the negative and the positive of the frames plus color the flowers differently. I did some "color plucking" and somewhat randomly selected the colors for my flowers and I was determined to make them work. Watch the video to see my process & if you like a thumbs up is always so encouraging.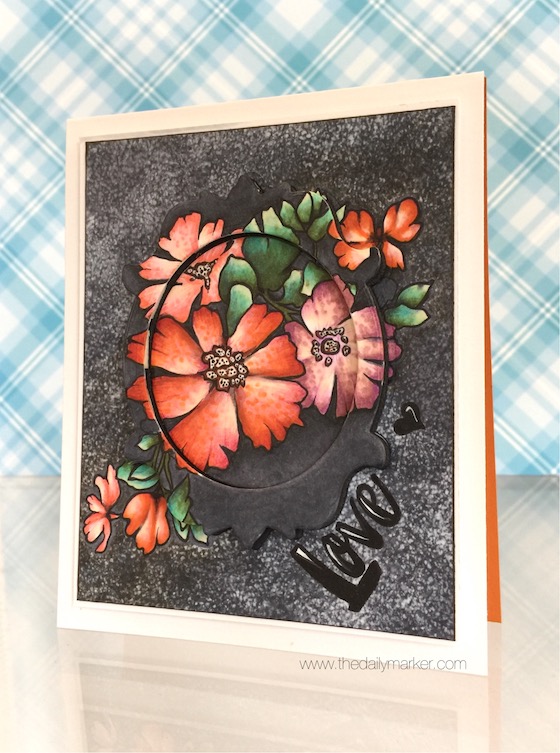 Today's hop is all about celebrating our unique crafting community by sharing a project inspired by one of our favorite crafters and for my pick …. of course… you all know her and she inspires us all. When I explain to my non crafty friends who Jennifer McGuire is I describe her as "the Oprah Winfrey of crafting". Yes she inspires us all but, besides that it's the other things that Jennifer does that makes her my pick. One day when we look up kind or kindness in the dictionary Jennifer's name might be there. Jennifer is always thinking of someone else and always thinking of ways she can help an individual or a group or an organization. Honestly I can go on and on but, instead I will just say that Jennifer makes me a better person so that's why she's my pick. I will add that her creativity blows my mind with every post.
I hope I was able to convey why Jennifer is my pick and she is not only crafty but, such a kind, warm, compassionate, thoughtful, giving and a humble person.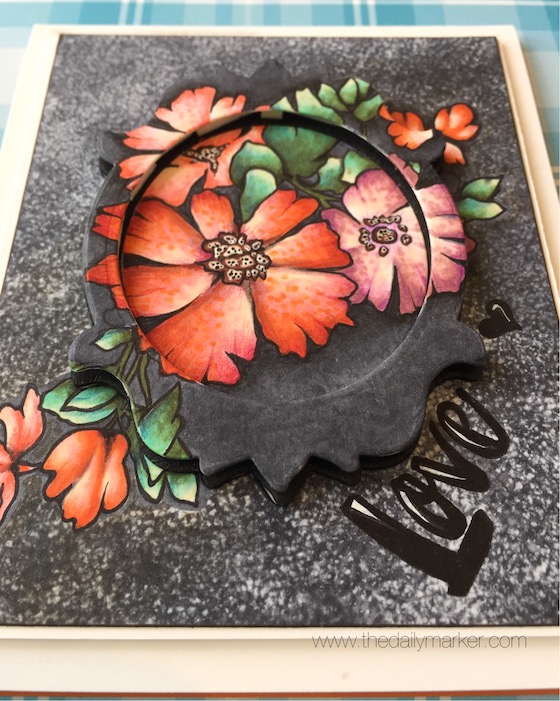 and now back to the card lol.
The oval is popped with some foam tape and the frame is popped using two layers of black fun foam. (This foam has a sticky back) The varying dimension is cool in person.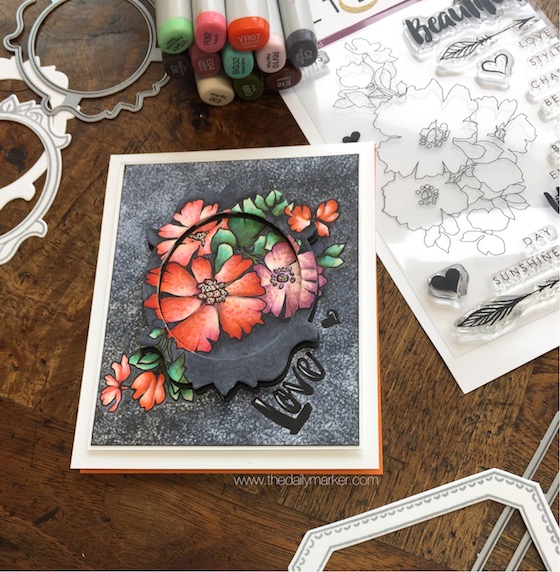 One of my new favorite things to do is add lines on the petals or leaves giving definition and bringing the background into the flower. If you compare the stamp on the right and the flowers I colored on the left you can see what I mean about the lines in the petals.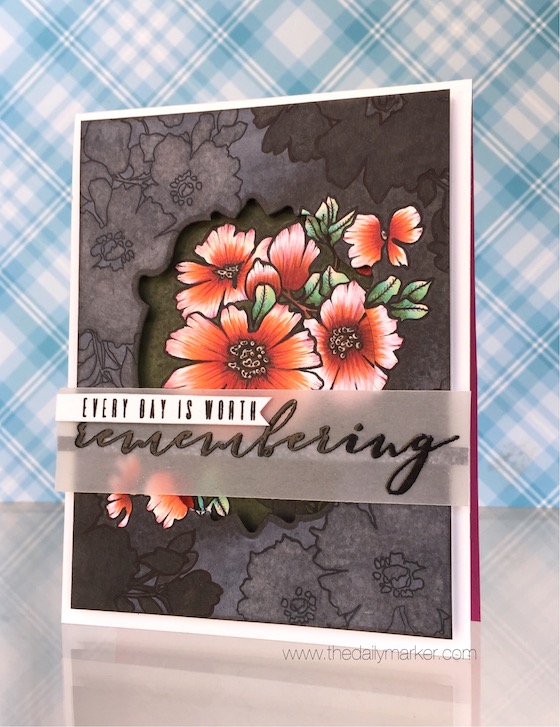 For my second card I was away & I forgot to pack my copic blending solution! Since I wasn't able to add texture to the background … I had to think out of the box.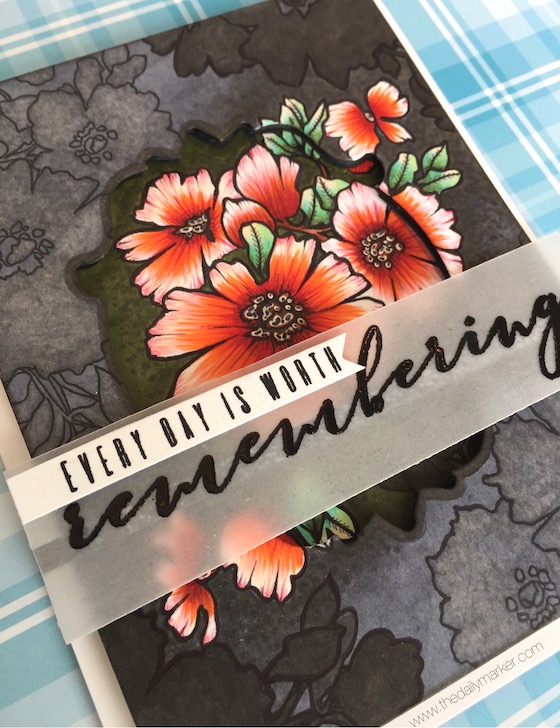 I stamped the flowers on the background and colored some of them with a lighter and a darker grey. ( I saw this silhouette stamping post from Jennifer … she colored the images black and embossed them to create a silhouette. I saw this post well over a month ago …thought it was brilliant … and I didn't even realize it until I was editing my photos that subconsciously Jennifer was my inspiration.)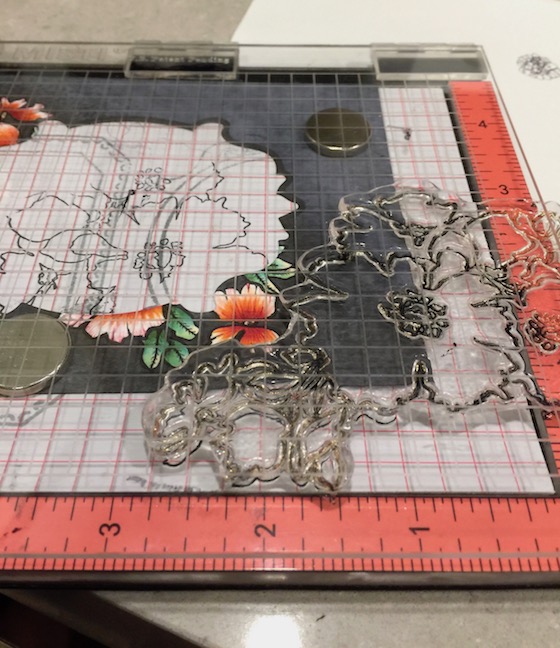 Since I was stamping on the edges of my card to add something to the background ….. Stamping with my stamp hanging off the misti … it worked! Yay!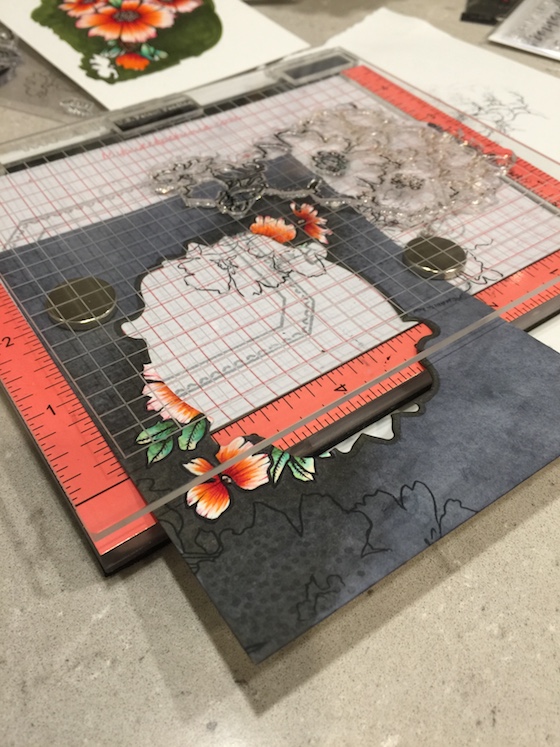 When I had to stamp the other corners … part of my card was hanging off of my misti and that worked too thank goodness!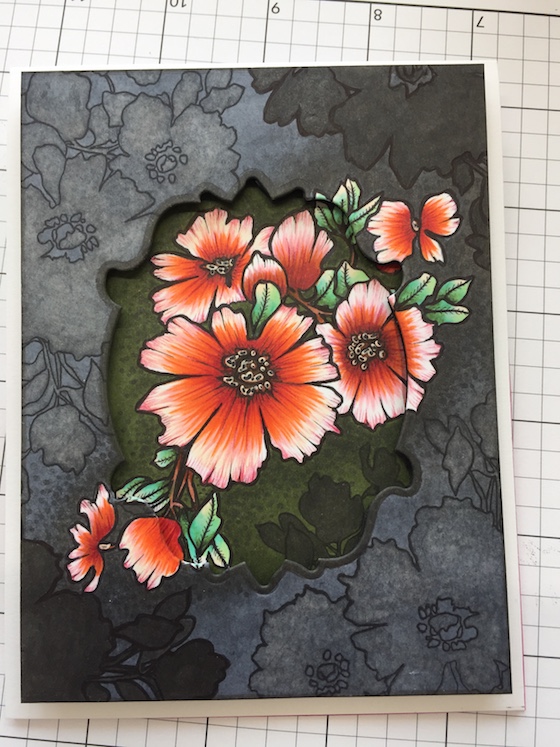 The background went from plain to perhaps to busy?  After coloring the flowers with the same markers as my other card I added some pencil accents with these.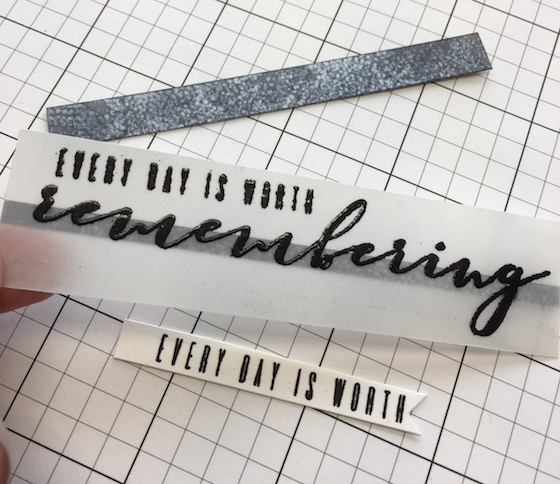 I loved how this turned out and I think it makes placing vellum easier. I used my paper strip scraps from trimming my first card. Adding tiny dots of glossy accents on the vellum behind the letters in "remembering" so they will adhere to the thin strip. Then I added foam tape to the thin strip so I can pop the vellum to my card. I stamped the "every day is worth" on white and popped that on my vellum strip.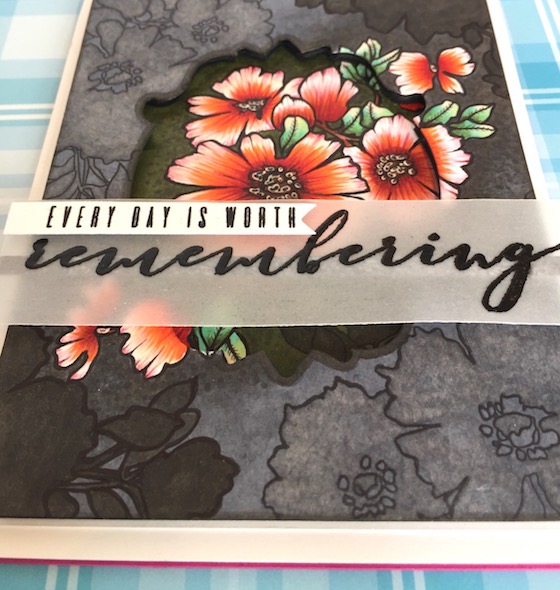 Prizes! Yes please!: Altenew is giving away a $100 Altenew prize pack to FIVE lucky winners ! Woo Hoo and good luck!  Be sure to leave comments by Friday, October 27th at 11:59 PM EDT for a chance to win! 21 WINNERS will be chosen at random from the comments left on all of these blogs listed below and will be announced on the Altenew Card Blog and Altenew Scrapbook Blog on October 28th, 2017.
Here is the blog hop order:
Kathy Racoosin *you are here*
Yoonsun Hur *next on the hop*
Check out Altenew's  Special Offer: FREE U.S. shipping with code CRAFTY or $5 OFF international shipping with code FRIENDS at checkout. Offer valid from October 17th at 12:01 am EDT through October 19th at 11:59 pm EDT. Not valid on prior purchases. Cannot be combined with other promo codes.
There are also 13 awesome companies/magazines who are offering the following prizes: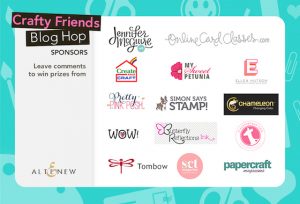 Jennifer McGuire Ink: 1 prize pack of three Altenew stamp sets Online Card Classes 3 spots in a class, Create and Craft TV: £50 gift certificate, My Sweet Petunia: Mini MISTI, Ellen Hutson LLC: $30 gift certificate, Pretty Pink Posh: $30 gift certificate, Simon Says Stamp: $30 gift certificate, Chameleon Pens: 1 pack of 5 Chameleon pens, Tombow USA: 1 pack of 10 dual brush pens, WOW! Embossing Powder: $25 gift certificate, Butterfly Reflections Ink: $25 gift certificate, Freckled Fawn: $20 gift certificate, Papercraft Magazines: One copy of each of the latest issues of four magazines, Scrapbook & Cards Today Magazine: 1 year subscription
Thank YOU so much for your visit today and kudos to you if you are still reading … for that I am even more grateful. Have a lovely week! Hugs, Kathy
Card Supplies and Links: Affiliate links are used depending on the product at zero cost to you.