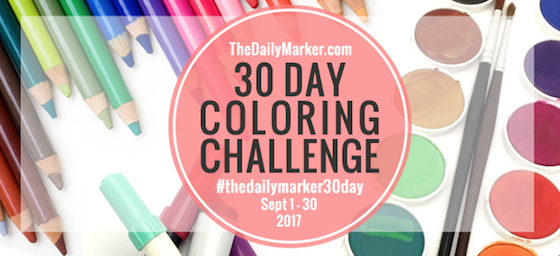 Hello Friends, How is your week going? Ack more hurricanes!! Praying for you all that might be affected.
All I had time was to color part of this fly but, enjoyed the process and was able to take a deep breath and relax.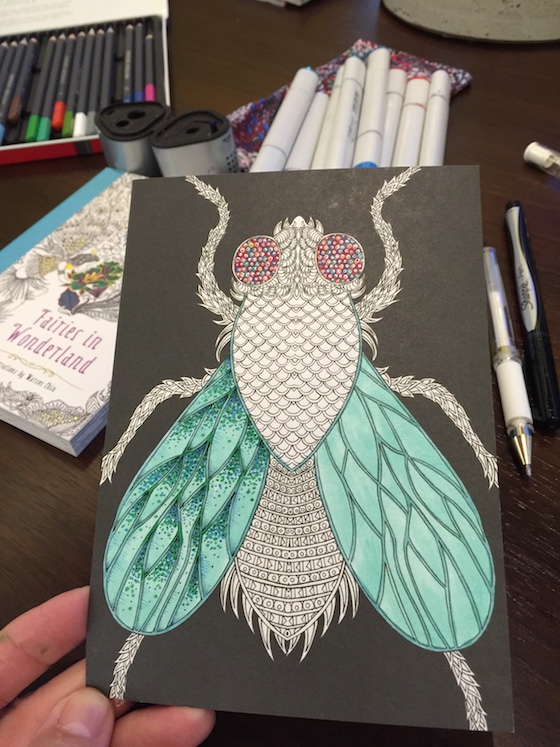 This postcard is from this book and the paper is coated so you really can't blend at all. So it's all about dots, lines and the nooks and crannies! Not to mention dots on dots (the eyes)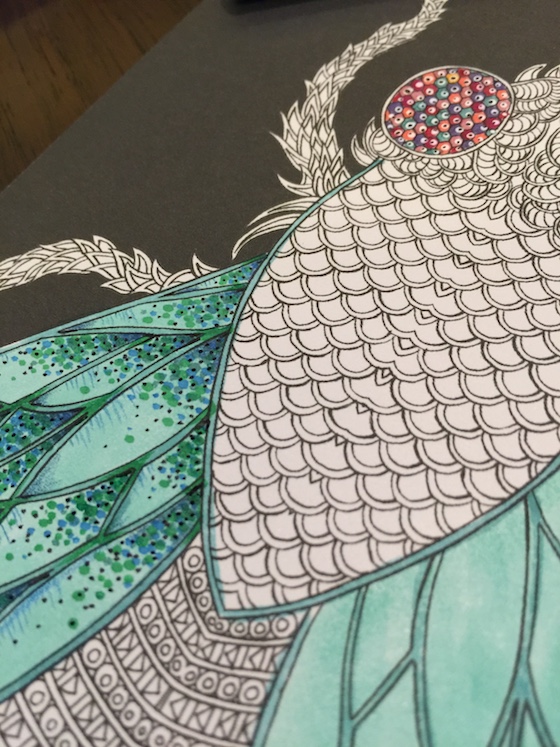 See you tomorrow and have a great day. Thanks for your visit. Hugs, Kathy
P.S. If you are new to the challenge …. The premise of "The Daily Marker 30 Day Coloring Challenge" is to color something everyday even if it's for five minutes. (However feel free to  jump in or out as time permits). Any coloring medium is welcomed. Click here for DAY 1. TO UPLOAD YOUR COLORING  or here on Instagramor here on Facebook (FB is a closed group). Please remember to use the hashtag #thedailymarker30day  kids & young adults #thedailymarker30daykids
If you have any questions about "The Daily Marker 30 Day Coloring Challenge" you can refer to this post.  If you want more info on The Coloring Challenge Road Trip click here.