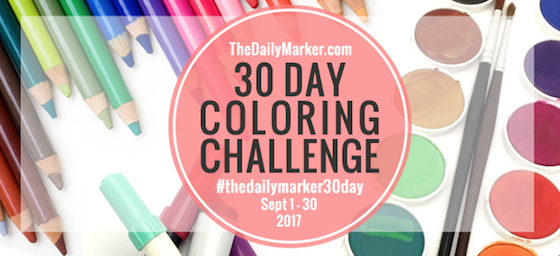 Happy Sunday to you my friends! It's me and I am back!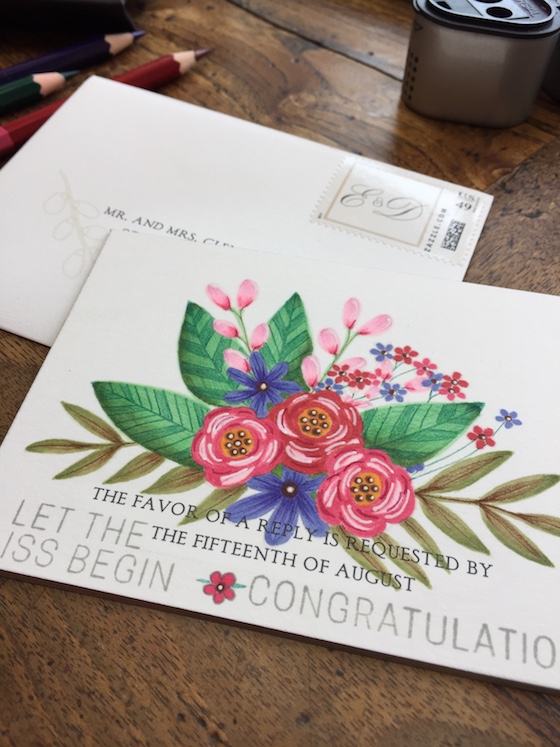 Today I wanted to share what I like to do when I get a wedding invitation. Coloring the response card is sooo fun and such a happy surprise for the recipient.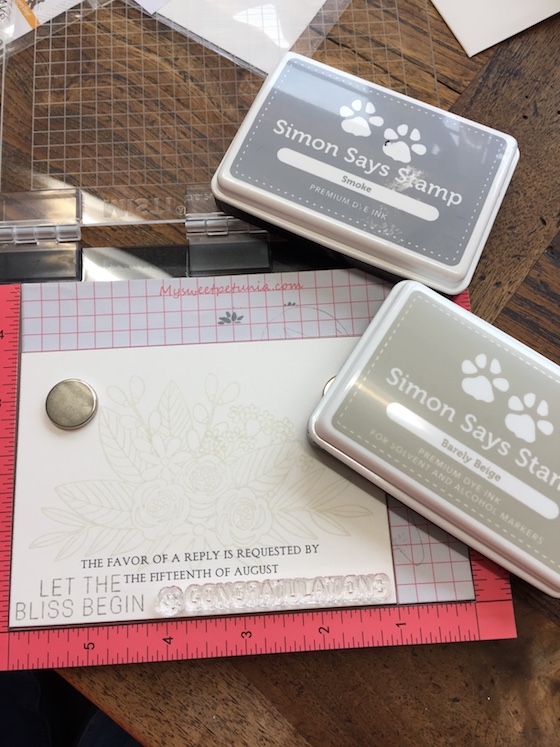 I stamped this beautiful bouquet on the response card with SSS barely beige ink (copic friendly). The sentiment from the stamp set I used smoke ink.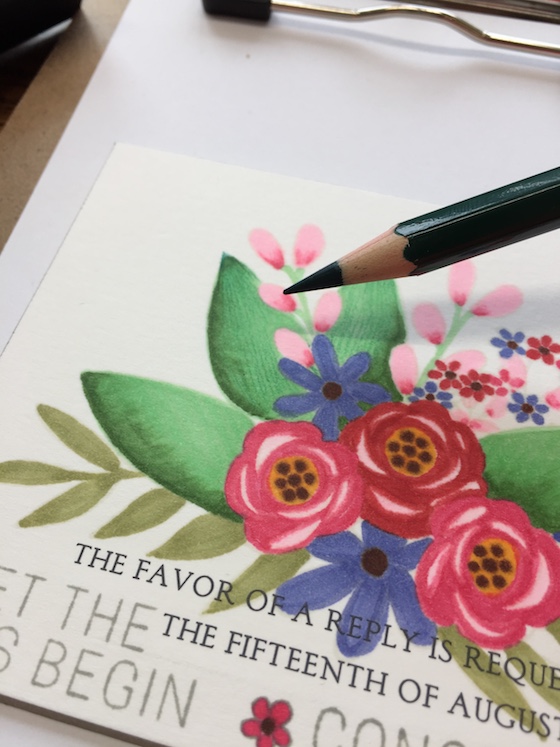 I used copic markers to color the "Floral Bliss" and added some highlights with Chameleon pencils .
Take note: A sneaky thing I love to do is .. check the back of the response card … sometimes there is a number on it. If I find one I erase it and I write something like, "Ha ha guess who this is" ! Usually they figure it out because no one else returns the card all colored up.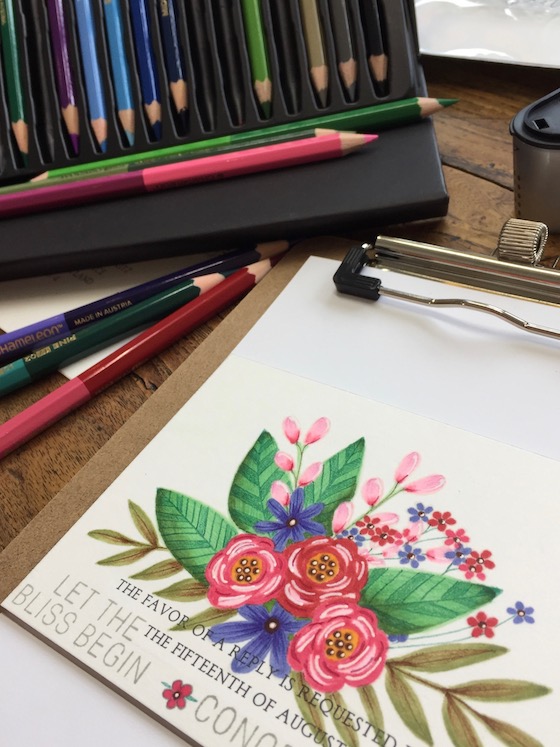 Of course white accents were the final touches. Have a great day and see you tomorrow. Hugs, Kathy
P.S. If you are new to the challenge …. The premise of "The Daily Marker 30 Day Coloring Challenge" is to color something everyday even if it's for five minutes. (However feel free to  jump in or out as time permits). Any coloring medium is welcomed. Click here for DAY 1. TO UPLOAD YOUR COLORING  or here on Instagramor here on Facebook (FB is a closed group). Please remember to use the hashtag #thedailymarker30day  kids & young adults #thedailymarker30daykids
If you have any questions about "The Daily Marker 30 Day Coloring Challenge" you can refer to this post.  If you want more info on The Coloring Challenge Road Trip click here.
Card Supplies & Links: Depending on the product affiliate links may be used at no cost to you.