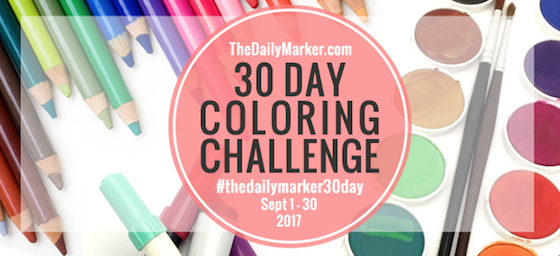 Hello Friends, I am home and back to a more regularly scheduled post. Yay! Now that I am out of my coloring Canada bubble I am catching up on news and ahhhh it's so crushing. Soon Simon Says Stamp and OnLine Card Classes will be having some great fundraisers very soon that I think you will LOVE! Stay tuned!
If you are have been doing any coloring in a coloring book do keep in mind that you can make a card from those images like I am for today's card.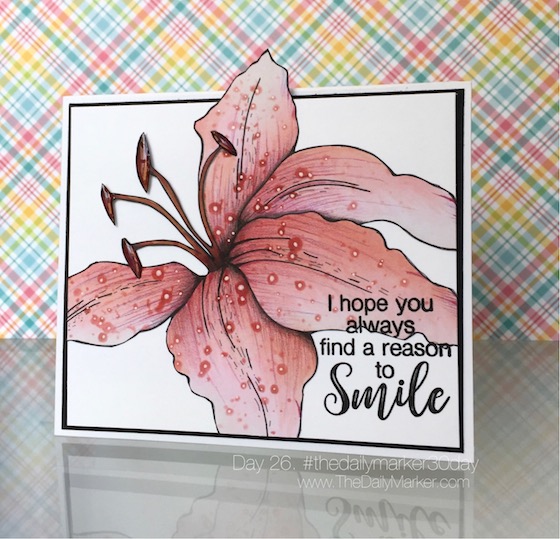 I didn't have the time or patience to finish the large lily in my coloring book so I decided to cut it out and make a card out of it. Here, here and here are other posts that have coloring book cards as well.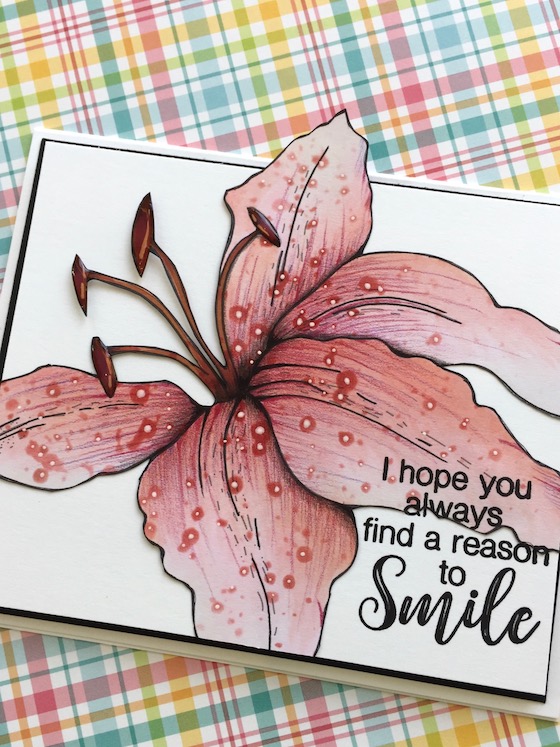 If you love large flowers this XL Lily from Power Poppy is a great stamp to have on hand. This sentiment called, "Choose Happy" is so perfect right now. I was so happy to come across this in my stash!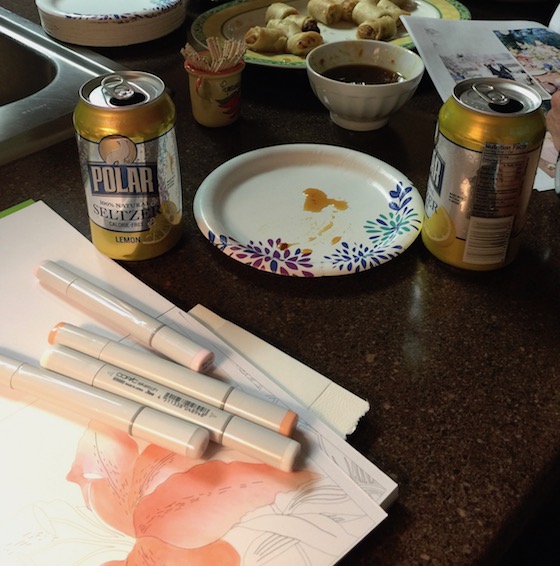 This was my BD dinner last night with the family. I am so dedicated to you all and I am so grateful for your daily visits and participation … or if you are just coloring that's cool too. Thank YOU tho.
I finished this in the morning. Someone reminded me that I used a stencil on a flower before … so out came my Tim Holtz stencil. Love how it can bring your coloring to the next level and distracts the eye if you don't like your shading.
This stencil is perfect paired with some barn door distress ink… once it's dry I added some white dots with my fav gel pen.
See you tomorrow. Hugs, Kathy
P.S. If you want to see what everyone sharing on Instagram click here  … If you want to see what everyone is sharing on my blog click here and scroll down.
P.S.S. If you are new to the challenge …. The premise of "The Daily Marker 30 Day Coloring Challenge" is to color something everyday even if it's for five minutes. (However feel free to  jump in or out as time permits). Any coloring medium is welcomed. Click here for DAY 1. TO UPLOAD YOUR COLORING  or here on Instagramor here on Facebook (FB is a closed group). Please remember to use the hashtag #thedailymarker30day  kids & young adults #thedailymarker30daykids
If you have any questions about "The Daily Marker 30 Day Coloring Challenge" you can refer to this post.  If you want more info on The Coloring Challenge Road Trip click here.