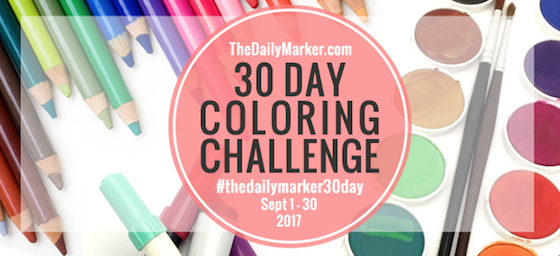 Hellllloooo Friends! It's me again can you believe it lol. Today is Day 14. pretty much the middle of the challenge! C.R.A.Z.Y. how time flies!
Remember yesterdays pineapple from Concord & 9th? I finished coloring it. Yay!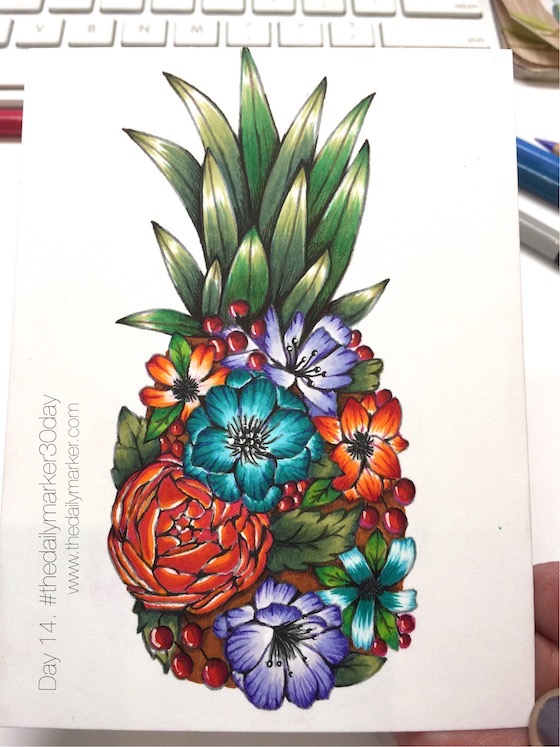 Honestly this was so much fun to color & I wish I had time to color some of flowers to pop on top of my pineapple. The stamp set also has the shaded stamps so you use ink for some of the shading.
Here is another slide show to show the process. Keep in mind that the color numbers don't matter .. just get in there and pluck any ole' color and make it work for you.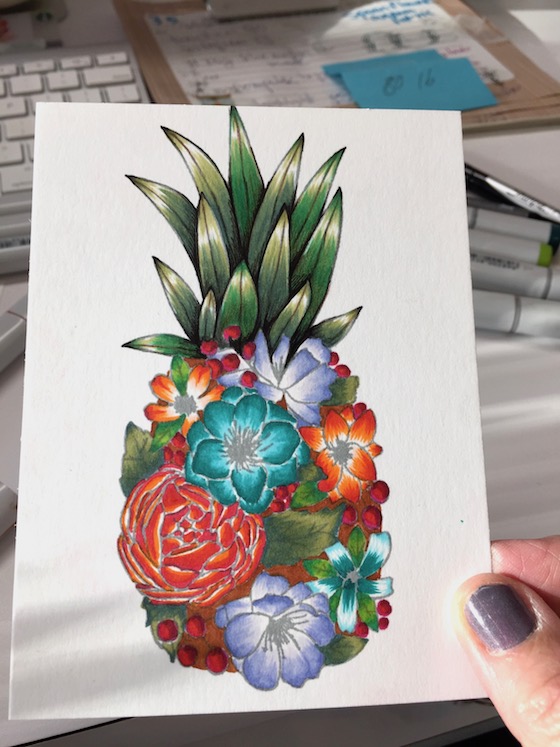 The "Pineapple Perfection" was stamped with this grey ink. This is how it looks before I attack those nooks & crannies with a 0.03 and a sharpie. (except for the green part that I did yesterday)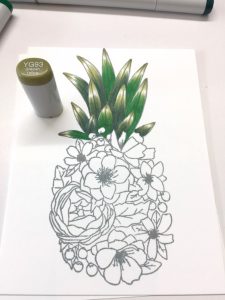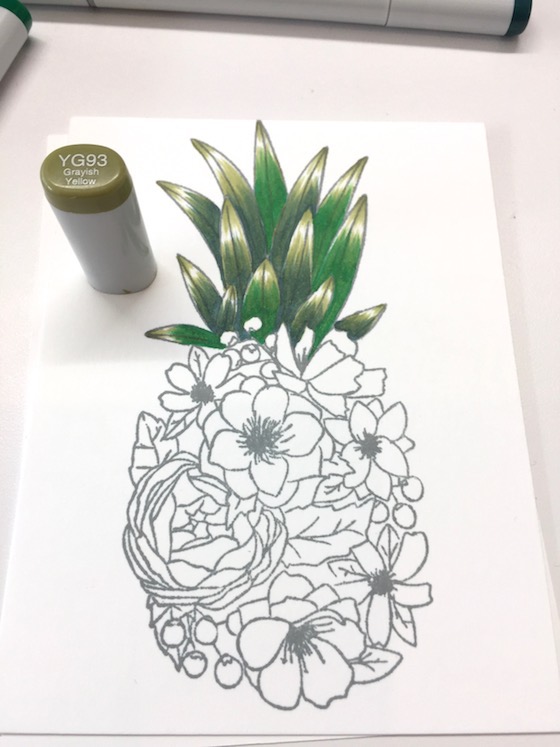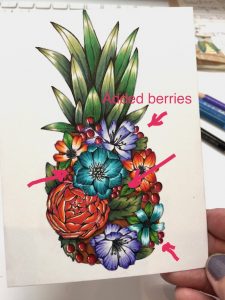 When things are illustrated like this there is usually some blanks spaces and it's up to the "artist" to interpret what to do with those spaces. Somewhere along the line I learned to color them a dark color. Well …. I did do that but, I also added some berries cause I love berries.
I did add some dots with a white gel pen. Here you can see it larger where I added the berries. Berries are easy because it's just a circle shape.
That's it for today and I look forward to seeing you all tomorrow. Hugs, Kathy
P.S. If you want to see what everyone sharing on Instagram click here  … If you want to see what everyone is sharing on my blog click here and scroll down.
P.S.S. If you are new to the challenge …. The premise of "The Daily Marker 30 Day Coloring Challenge" is to color something everyday even if it's for five minutes. (However feel free to  jump in or out as time permits). Any coloring medium is welcomed. Click here for DAY 1. TO UPLOAD YOUR COLORING  or here on Instagramor here on Facebook (FB is a closed group). Please remember to use the hashtag #thedailymarker30day  kids & young adults #thedailymarker30daykids
If you have any questions about "The Daily Marker 30 Day Coloring Challenge" you can refer to this post.  If you want more info on The Coloring Challenge Road Trip click here.
Card Supplies & Links: Depending on the product affiliate links may be used at no cost to you.