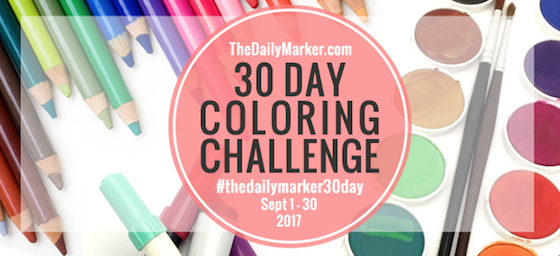 Hello Friends. Welcome to DAY ONE of my 8th coloring challenge …. "The Daily Marker 30 Day Coloring Challenge" OMG I can't believe it's DAY ONE!!! YIPEEE!! I am so excited you are here and that so many of you are taking the challenge. If this is your first time don't be hard on yourself and jump in when time permits. If you have any questions about the coloring challenge you can refer to this post . If you want to get my posts in your mailbox you can sign up here or subscribe to my videos here.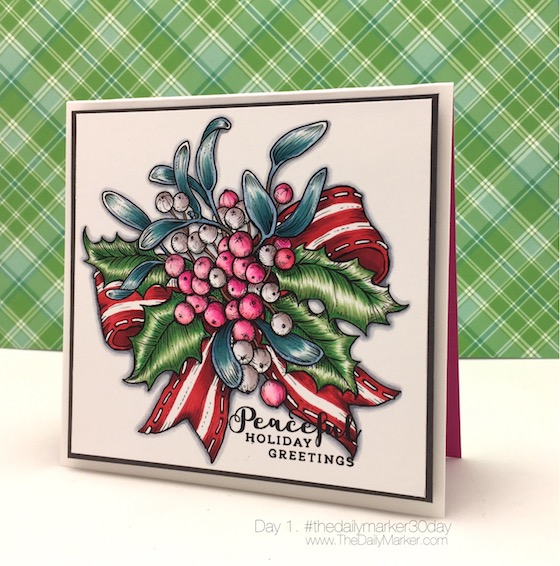 Marcella from Power Poppy is such a beautiful illustrator … she defines what an artist is! This stunning holly and mistletoe bundle is a new digi & it's oooohhhh so fun to color. Click here if you have any questions about using a digital stamp and click here to purchase the digital stamp and you will see three different versions!  There will be mini contest to determine which version is made into clear, available end of September. More details on that tomorrow from Power Poppy! Super EXCITING!! 
(Sorry for the milky photo it's almost 3 am here! I have another post coming for later today so please check back).
I really wanted to do a video but, time wasn't kind to me but, I hope to do one or two a week during the challenge.
Saturday I will be hosting a mega hop with amazing prizes. If you are not on Instagram join the Facebook page called "The Daily Marker 30 Day Coloring Challenge"  .
The sentiment is from this stamp set. The luscious glitter is on only some of the holly … I like to use it only as an accent on random berries.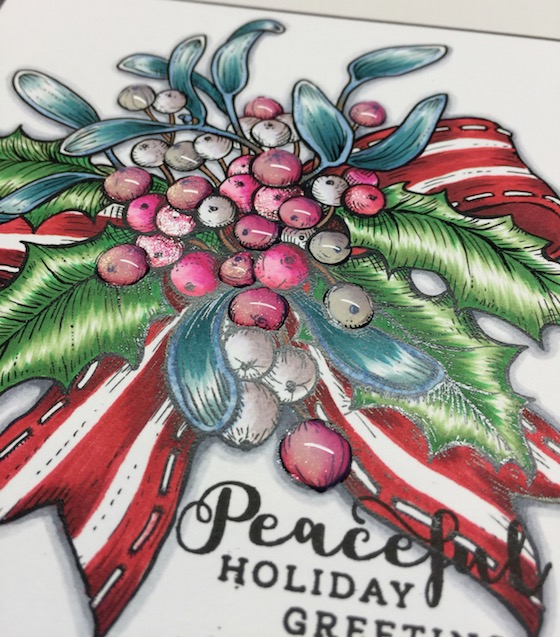 Tomorrow when I wake up I will add another layer of glossy accents to different random berries. It's amazing what building up some berries adds to a one layer card.
There are now 3 ways to share what you are coloring. If you want to join a community of coloring enthusiasts I recommend  FaceBook or Instagram. Be sure to tag me and use the hashtag #thedailymarker30day. Kids & young adults use #thedailymarker30daykids.
The 3rd way is to link up to my blog to share your coloring. It will always be on todays post…DAY 1. each day I will link you back here to share your coloring.
*** The link up tool is at the very bottom of this post. *** 
Thanks for your enthusiasm for the challenge and I hope you know that I am just as excited as you are. Thanks for your visit and I will see you tomorrow  Hugs, Kathy

P.S. Fortunately "The 30 Day Coloring Challenge" has grown since the first coloring challenge because of YOU. If you want to share the logo (at the top of the post) when writing your blog post or on Facebook etc. that would be lovely & so appreciated :).