Hello Friends, How's it going? I am popping in today to celebrate a sweet & newish stamp company called Krumpspring Stamps. Maria (the owner of Krumbspring) would play along during the 30 day coloring challenges adding her triangles & beautiful art to stamped images. It's been fun to watch Maria's little company grow. So… a round of applause for Krumspring Stamps & their 1st Year Anniversary Hop.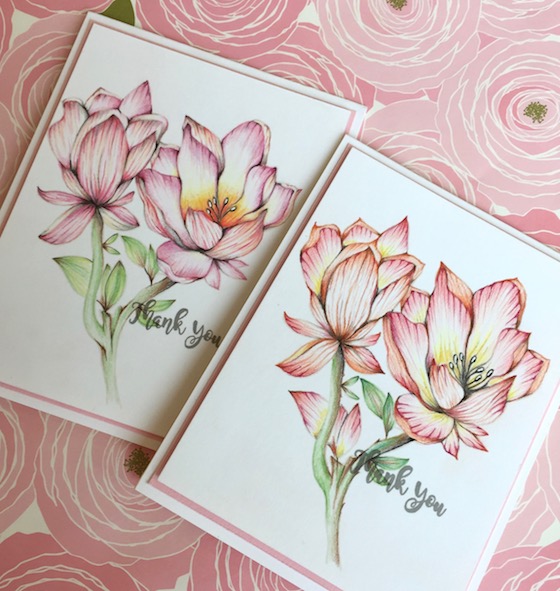 Seriously I don't think I will ever get tired of coloring flowers and I couldn't wait to color these babies called, "Bloom". Can you tell which one I colored first?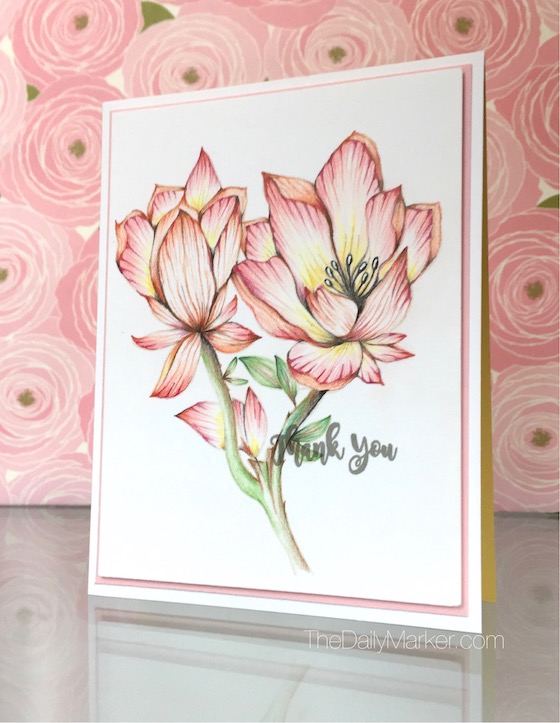 A softly colored flower is what I was going for and I added a little to much detail and color to some of the petals.  The colored pencils I used were Chameleon … the box is light weight and easy to travel with plus I love the way the box props up using less space.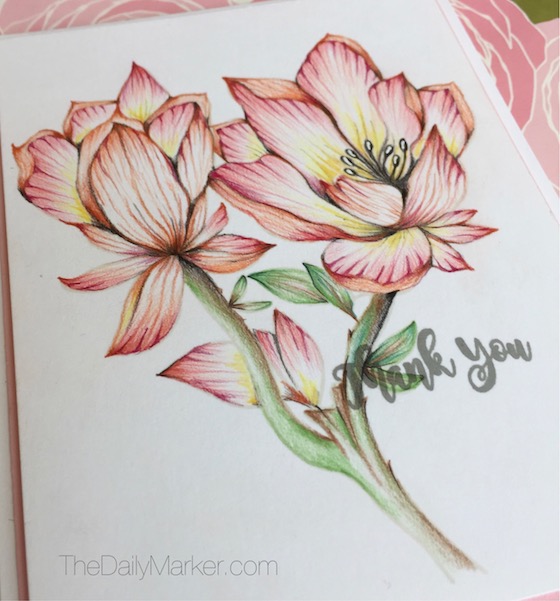 When I was coloring the flower I tried to make more of a distinction between the petals on the inside & outside of the flower but, to me all the petals ended up blending together. I wanted to give it another try.  The sentiment was stamped with some "Smoke" ink.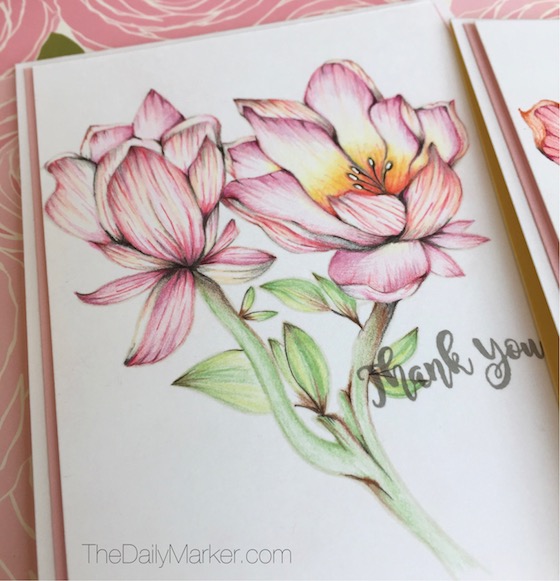 For the second flower started by coloring the outside of petals first and tried to give them more distinction by adding more lines to the outside of the petals only.  I wanted the inside to be ablaze with color … more than the first flower.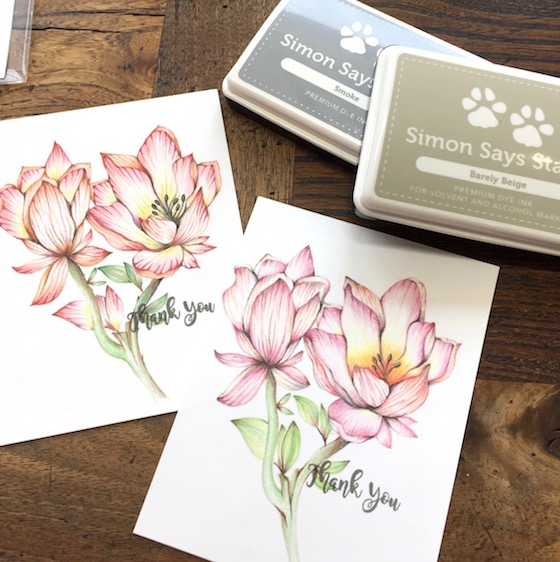 Have you tried Simon Says Stamps copic friendly ink? The ink also works great with colored pencils and I love the name … "Barely Beige".
There are 8 new stamp sets up for sale today! You can check them all out in the Krumpspring shop.
If you are coming from talented Anna Kossakovskaya blog you are in the right place. 
GIVEAWAY: SIXTEEN chances to win a 10$ gift certificate to the Krumspring shop! Love all those chances yay!  To qualify .. it's easy just leave comments on the blogs in the hop. You will also qualify for the GRAND PRIZE .. which is a Prize Packet containing lots of Krumspring Stamps! (Giveaway ends August 23 @ 12 pm Central European Time. Winners will be announced on Krumspring Blog on August 2.
Next on the hop is the talented Amy Lee. (see the full list at the bottom of my post)
I will be back tomorrow for a video using the Chameleon pencils. Thank you for for your visit and have a good start to the week. Hugs, Kathy