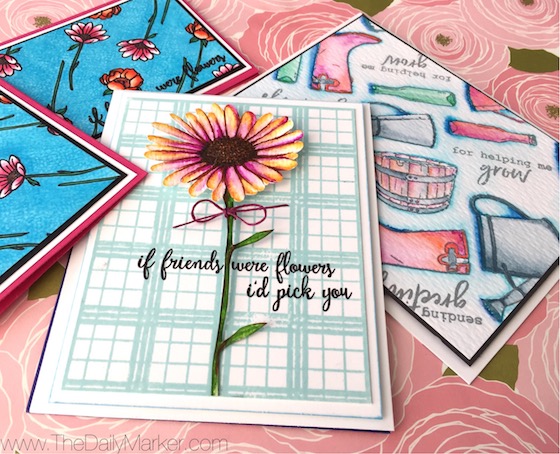 Hellllllooooo Friends, How was your weekend? I was lucky enough to see a beautiful bright double rainbow this weekend and it still resonates with me. #heavenly
As for today I am delighted to be participating in Hero Arts My Monthly July kit Blog Hop. I created four cards because I was having so much fun creating with the stamps in the kits.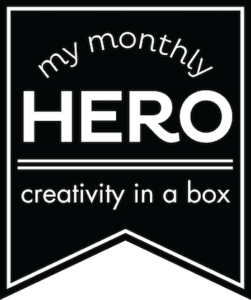 If you haven't noticed the value of these versatile & beautiful kits … take notice. I don't know how Hero Arts does it. (The kit value is $74, an amazing deal at $34.99)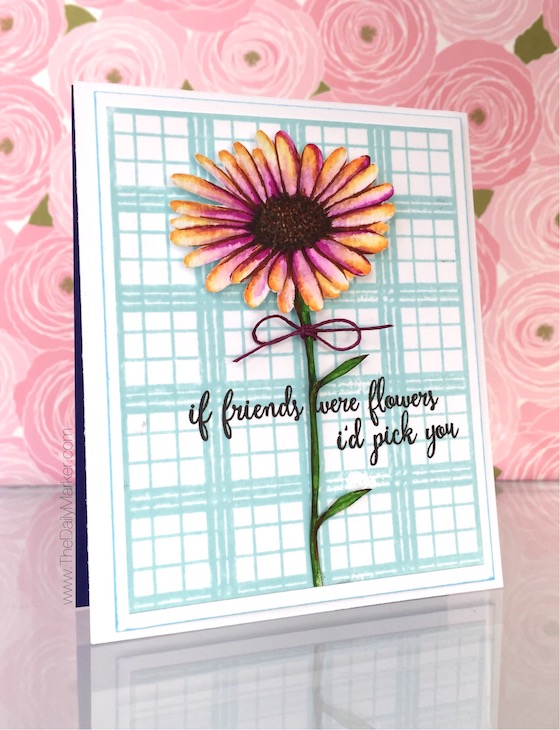 I did film a video watercoloring this flower with Zigs and I promise to post it next week. My daughter moved to NY this weekend and I forgot how much work moving is lol. (If you don't want to miss the video you can subscribe to my videos here)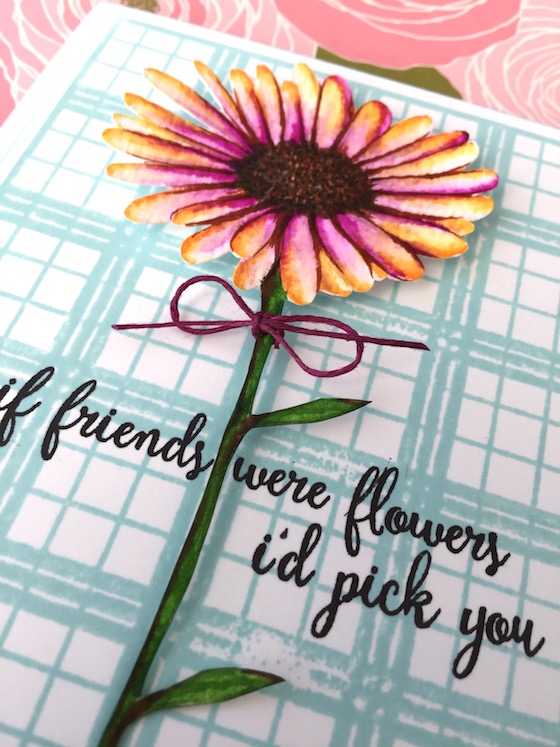 The thing about watercoloring is … it doesn't look good right away … mine doesn't anyway. I keep telling myself to stick with it and eventually it comes together. Keep in mind if you don't stamp a perfect background that's ok in my book. Love this graphic new background stamp and I am super excited to color in all those squares for a completely different look. The background was stamped with HA pool ink.
The sentiment is one of my favorites but, I cut my stamp apart so that it better would fit better on my card with no damage to the stamp.
There are so many beautiful cards you can make with the two stamp sets in the kit but, when you are in the mood to create something fun and colorful you go for it. I started out stamping all the images with some grey ink .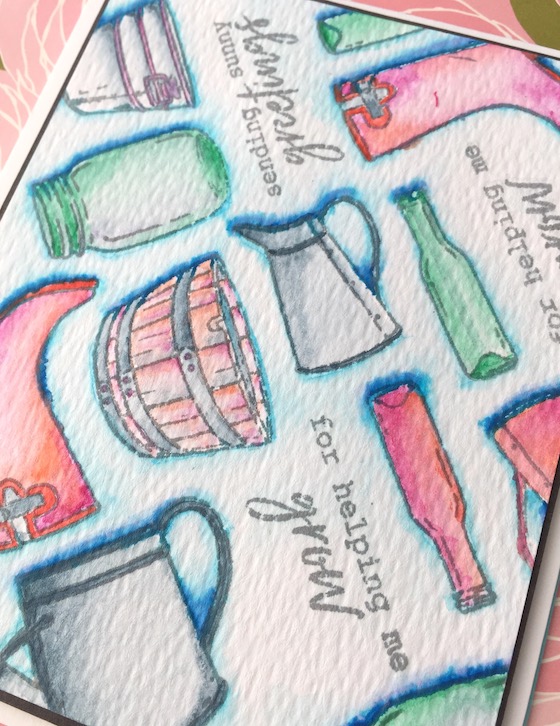 My watercolor paper of choice is this and … my water color medium today is some Zigs. (if you don't want to wait for my video you can see in this video how I created my watercolor halo's).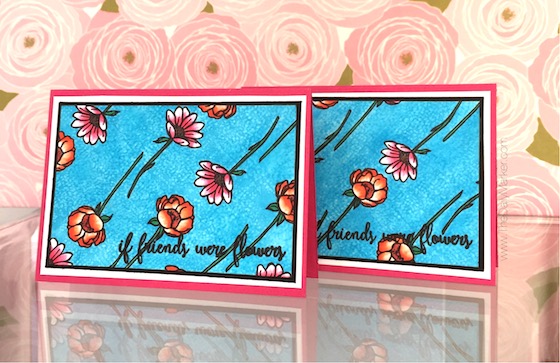 When creating backgrounds with a few elements from this stamp set … in this case a few flowers … I like to go diagonal. These two particular cards were colored with some copic markers. On the background I used some various ink with a rag to get texture on my background.
The insides of the cards read … "i would pick you"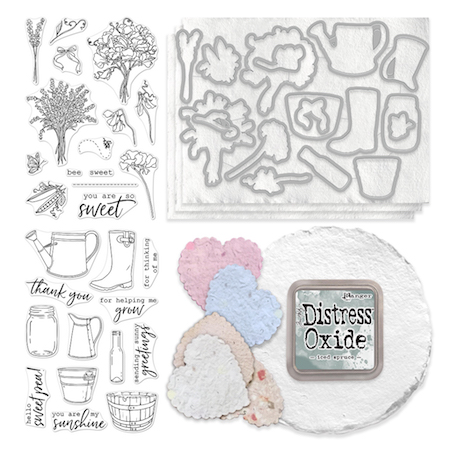 This is the kit and all I can say is wow!  (If you are curios why I didn't use those cool papers… or the die cuts or the distress oxide it's because I didn't have them at the time I was creating my cards). Sooo many possibilities with the Hero Arts Kits.
Kit availability and shipping: The kit is available for a limited time only – once it's gone, it's gone. Kits begin shipping from Hero Arts on Friday July 7. It's now possible to subscribe to receive the kit monthly and never miss one! Woo Hoo!!
Here is the list of bloggers in the hop: 
The Hero Arts Blog … start at the beginning of the hop …
Kathy Racoosin … you are here … 
Lydia Fiedler … NEXT ON THE HOP… the amazing Lydia & oh so funny Lydia
Giveaway: Hero Arts is giving away one kit as a prize to one blog reader – selected from the comments across all of the blogs in the hop. (More giveaway details at the HA blog). Best of luck!
Thank you to each and every one of your for your visit. Have a great week. Hugs, Kathy
Card Supplies & Links: Affiliate links are used depending on the product.