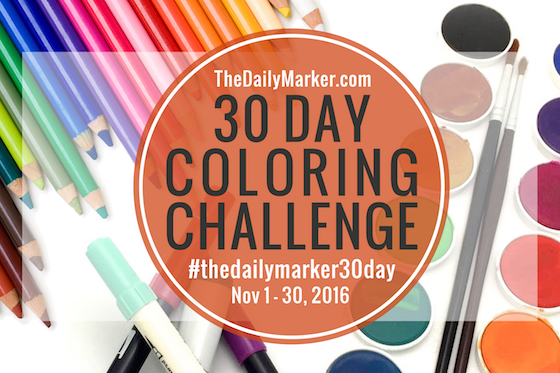 Hello Friends, Welcome to Day 7. I hope you had a good weekend. Looks like you all are doing a great job finding a little time for you. Yay that makes me so happy. 🙂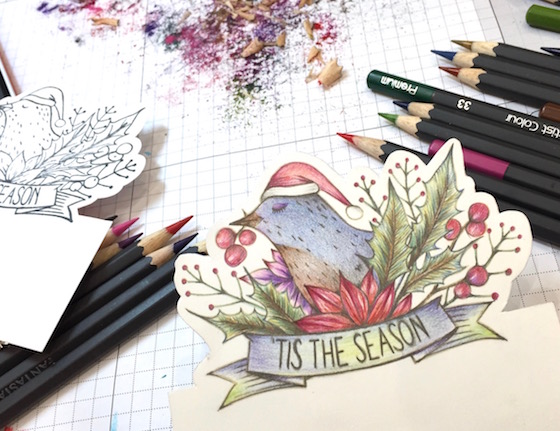 For today's project . I managed to make one place card with this sweet stamp from Lil Inker Designs. Did you know that Simon Says Stamp has a new ink great for "no line" coloring? Love the super soft beige color.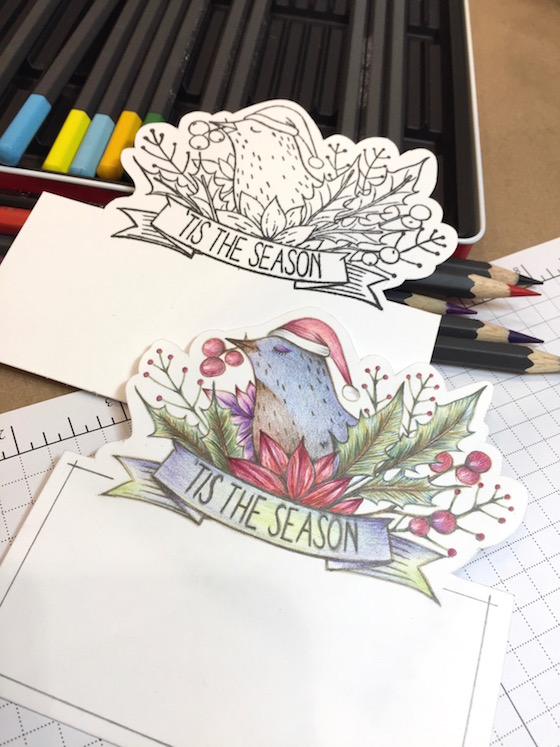 The image was stamped in black & beige and my plan was to color both for a comparison. I find that coloring with pencils take a bit longer than with markers for me. I outlined the image with a pencil and cut it out leaving a boarder. A ruler was used with a pencil to create the box below the image. I thought this would be a great place to add the name for place cards but, if I color more I will need to spend less time coloring. OR I could use this as a bookmark in stead.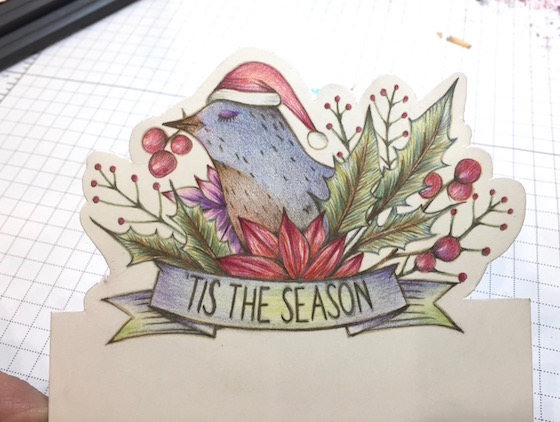 Even my birds need some eyeshadow. I used a pencil to outline the image instead of a black marker. If my pencils are super sharp I seem to have an easier time coloring with them. This is the sharpener that I like but, I am always on the look our for a better one.
That's it for today. Stay tuned for more giveaway coming up soon. Have a great day. Hugs, Kathy
P.S. There are now 3 ways to share what you are coloring. If you want to join a community of coloring enthusiasts I recommend  FaceBook or Instagram. Be sure to tag me and use the hashtag #thedailymarker30day. Kids & young adults use #thedailymarker30daykids.
The 3rd way is to link up to my blog to share your coloring. Click here .. You will find the Inlinkz button at the bottom of the post.
P.S.S.  If you're new to the coloring challenge or have any questions about the coloring challenge you can refer to this post.