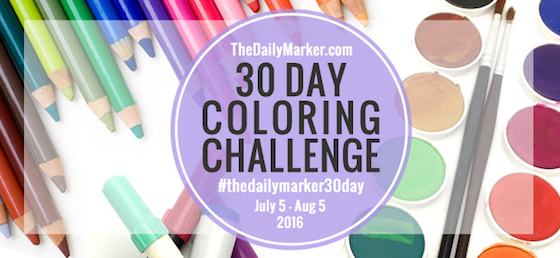 Hello Friends, How are you? It's day 30!!! EEK!! I can't believe how these coloring challenges seem to go by so quickly. I had a blast viewing all your creativity and reading how making time for yourself has been a positive experience for you like it is for me :). It's music to my ears when you mention the calming effect of coloring. You all have been so kind and supportive of my 30 day coloring challenges and words can't begin to express my gratitude. Our community is the best and the most supportive people I have had the pleasure of knowing. Thanks to each of YOU for motivating me to do these challenges.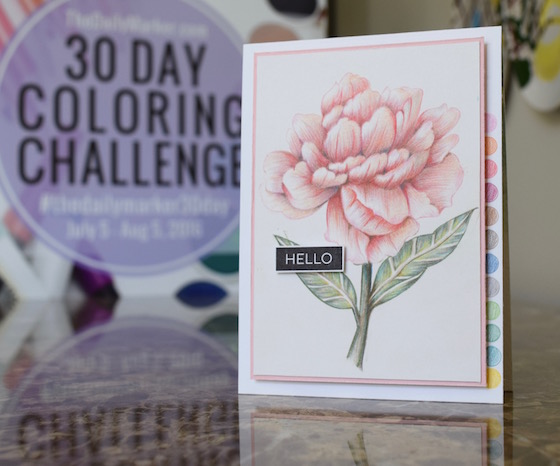 For the last day I bring to you a card with a color key … a video and another giveaway. Let's get started… I have a lot to say lol and it's all in my video…. backwards and all. 🙂
I stamped the Peony in Spun Sugar and the leaves with Bundled Sage.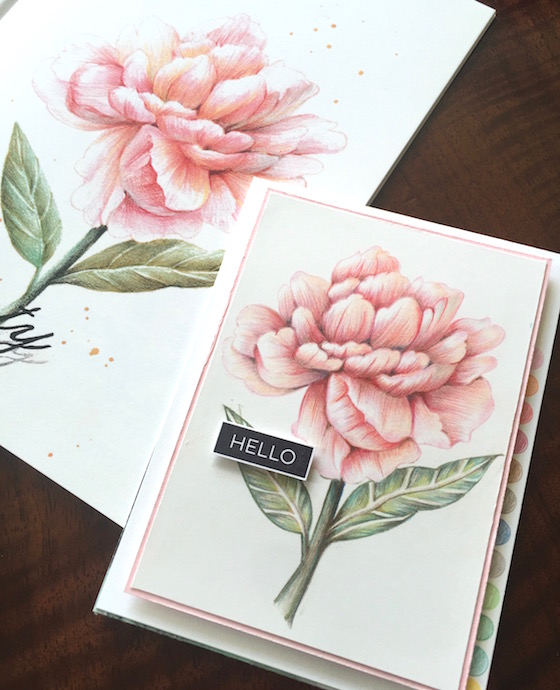 As you have noticed during the challenge that there is sooo much talent and coloring with heart. I really want to introduce you to EunJi Jung ! Omg she exudes such talent and she's a coloring idol of mine. Well… guess what … she carved some stamps and had them reproduced. They are amazing!!! I am giving away one stamp from my own collection of her flowers.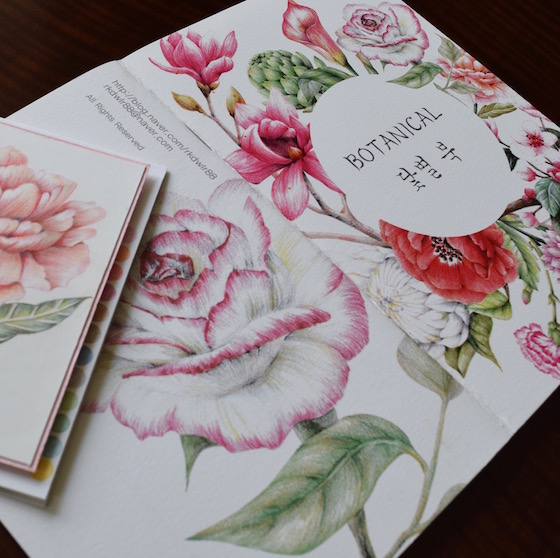 EunJi also has a Botanical book of her flowers that she colored with pencils. I.N.C.R.E.D.I.B.L.E. right! You can find her blog here and she is on Instagram here. AND here is how you order her amazing paper, STAMPS and BOOK!!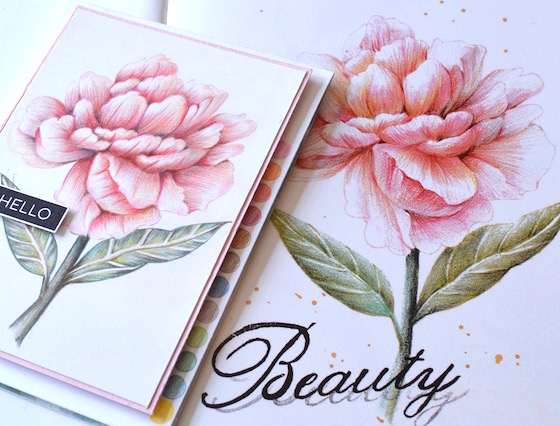 Well. … I tried to copy her coloring and it took a lot of time. I almost gave up several times but, I am glad I stuck with it … I do try and take my own advice sometimes ha ha.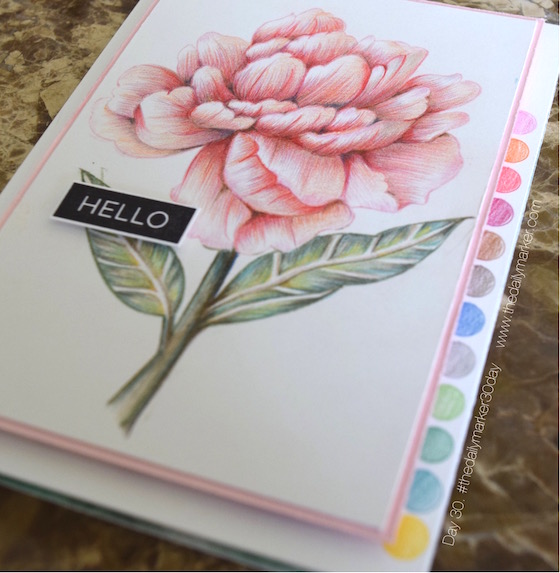 In the video I explain why a color key etc. etc. For today's coloring I used these colored pencils … I found them not as soft as yesterdays pencils plus they did not break when I sharpened them. (I picked mine up at AC Moore on sale). The sentiment is from Mama Elephant's "Labeled Messages" .
THE GIVEAWAY: A goodie bag including one of EunJi flower stamps & some of her papers. I will announce a random winner in a few days with all of the other giveaways. To quality … for fun just tell me where you are from and don't worry my giveaways are always open to "internationals".
In closing … The last day is always so bittersweet for me …it's like when the holidays are over and you get that let down. I want to thank you each and everyone of you for making the challenge a super fun one. Your daily visits, the comments, the participation, the support etc. etc.  T.H.A.N.K.   Y.O.U. from the bottom of my heart  🙂
AND … just so you know…  you can continue to play along for the next few days so we can separate slowly lol. I will be back Tuesday to announce the winners to all of the giveaways. Thanks again and again for everything! Big ole' hugs, Kathy xoo
P.S. If you want to share what your creating go to DAY 1 and scroll to the bottom of the post. You will find a blue Inlinkz tab to link up your coloring.
CARD SUPPLIES & LINKS: Affiliate links are used.