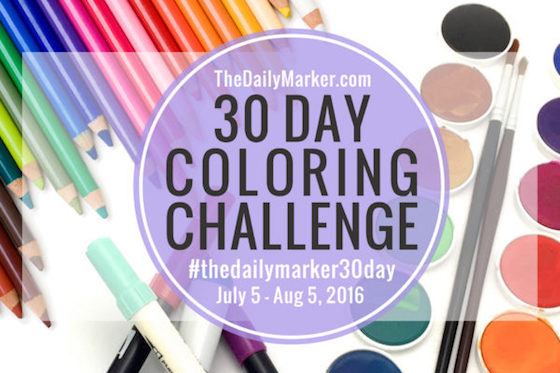 Hello Friends, What's new? How does a GIVEAWAY sound for today … for Day 24 ? The giveaways will be rolling this week so stay tuned but, more on today's giveaway at the bottom of this post 🙂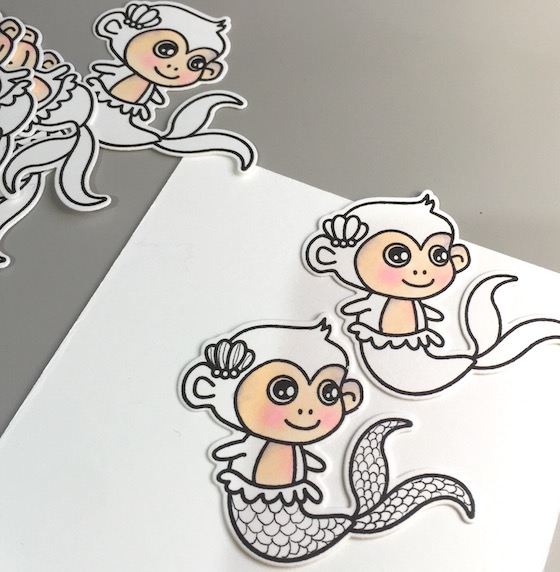 A little airplane coloring today … I was so lucky to finally have some good light, a window seat and a row all to myself. HEAVEN! I used my trusty 0.03 Copic super fine tip marker to draw some scales on the mermaid.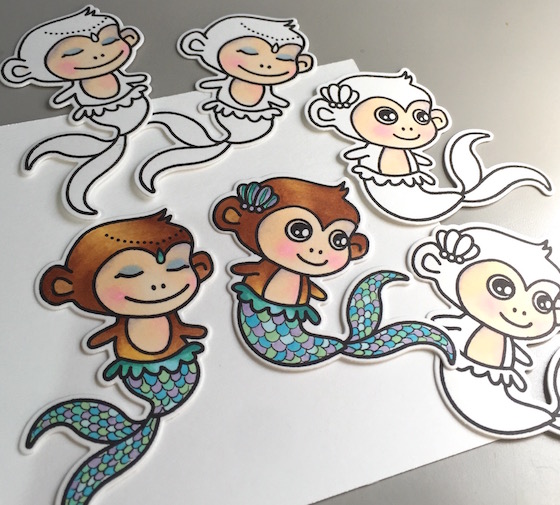 I die cut these sweet "Little Mermaids" from Waffle Flowers before I left. I took my stamps & my misi with me to stamp them and color them while I was away.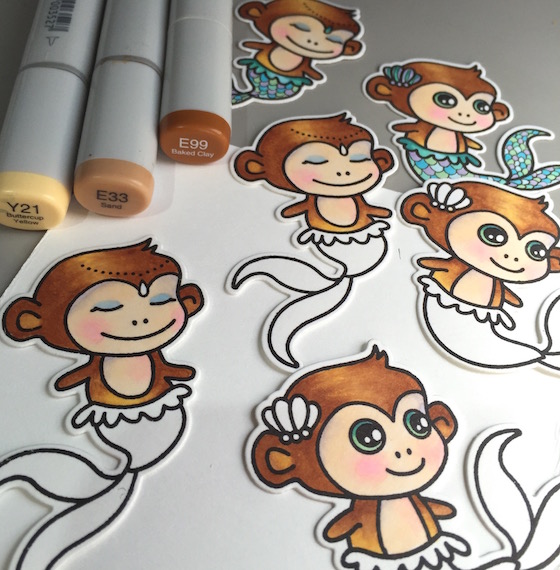 It took only take tree colors to make these lil mermaids glow.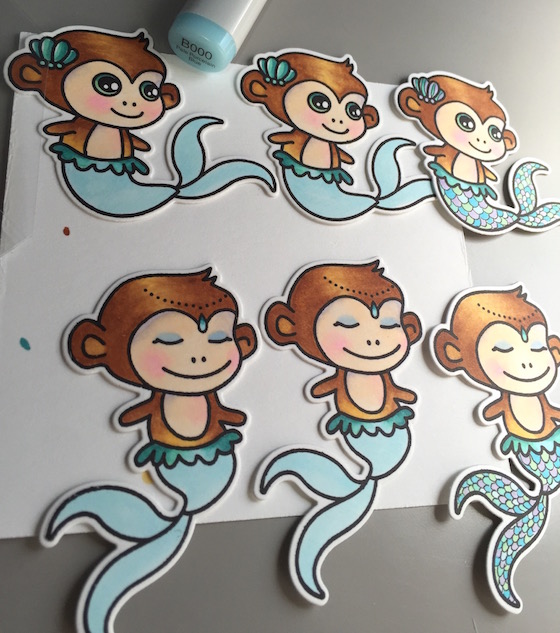 When you color in multiples you find a better way to get the job done. In this case color the tails in a light color then add the scales. While you are at it don't forget some eyelashes.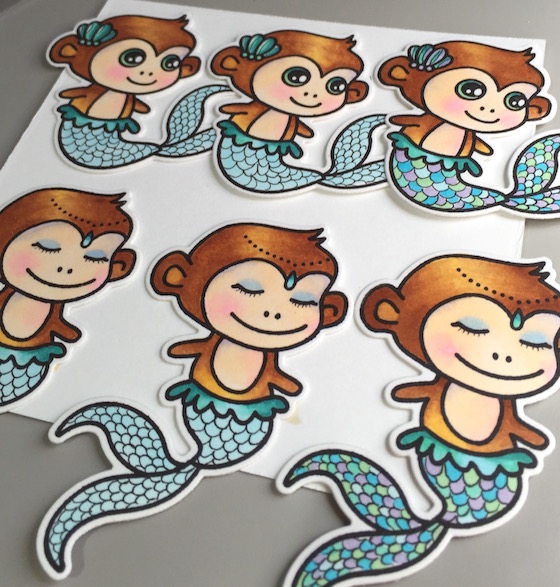 …and some eyeshadow.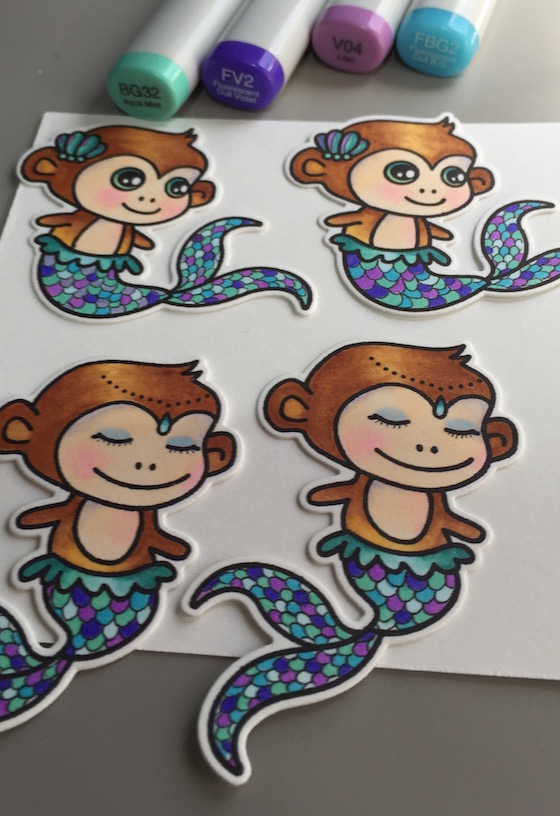 The first two I colored more pastel and decided to try brighter colors. I am super excited to make six mini cards with these.
GIVEAWAY! TWO choc full goodie bags for two winners each containing a waffle flower stamp. 2 random winners will be announced when the challenge is over.
To qualify leave a comment .. you can just say hi. That's it.
See you tomorrow for another giveaway. Hugs, Kathy
P.S. If you want to share what your creating go to DAY 1 and scroll to the bottom of the post. You will find a blue Inlinkz tab to link up your coloring.