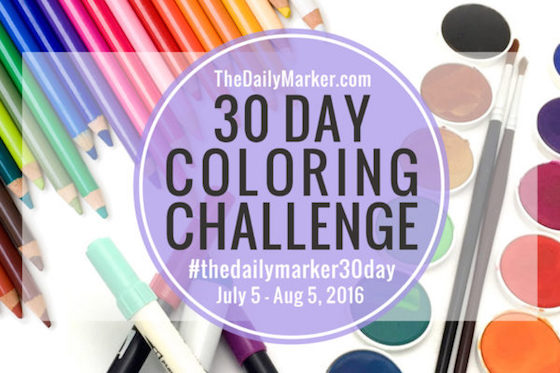 Hello Friends! Welcome to DAY 13. of The 30 Day Coloring Challenge. Today is my feature called "It's All About YOU" each Sunday during the challenge I pour over each post and honestly it's pretty overwhelming cause you all are super talented.
The only problem is I don't want any hurt feelings. Each one of you is talented in different ways…even… if you are a beginner or not. So please keep that in mind. (I think you all are fantastic)
Below are a variety of cards, coloring, sketches, watercoloring etc. This week I looked for something different on many of the cards that you might get an idea from, some with exceptional coloring and some super cool illustrations. I always try and feature the kiddos that are taking the challenge but, I have a feeling I missed many. If your children upset please let me know. Next week I am going to try and sift though each day so I will be featuring many many more than today. I was working on this last bit last night and my head kept snapping back cause I was falling asleep lol.

A big shout out to each one of you for inspiring me each and every day. Thank you Thank YOU, Hugs, Kathy
P.S. If you want to share what your creating go to DAY 1 and scroll to the bottom of the post. You will find a blue Inlinkz tab to link up your coloring.
(If you are new to the challenge or want to know more about it click here.)