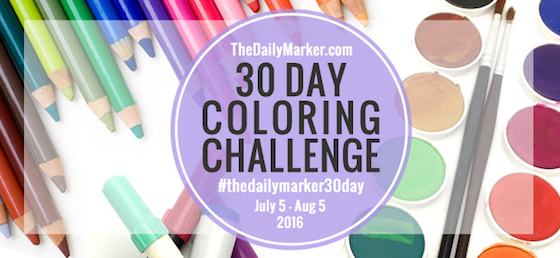 Hello Friends. Welcome to DAY ONE of "The Daily Marker 30 Day Coloring Challenge" ! I'm super excited to have you join me in my love of coloring. If your new to the challenge or have any questions about the coloring challenge you can refer to this post and see my getting started video here.
To get this party started, I'm sharing two cards…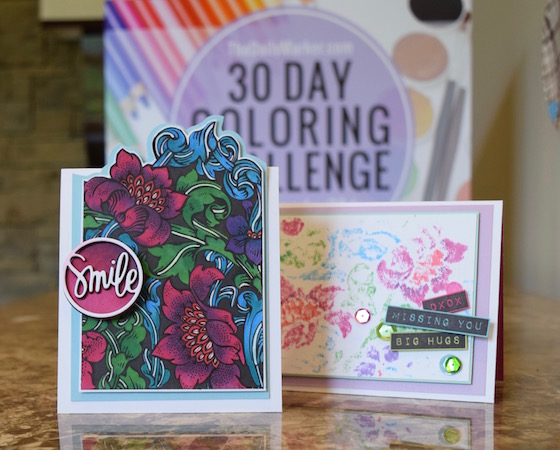 Adult coloring books are so popular right now, so I created a card using one of the pages I colored…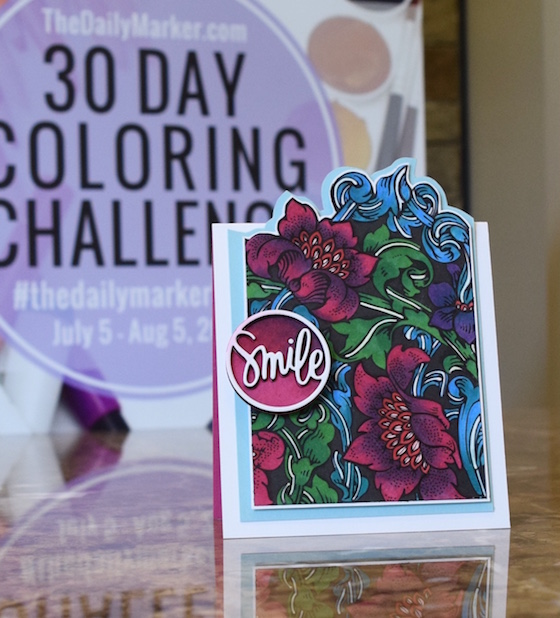 I created a video so you can watch the whole process…If you like it a thumbs up is always appreciated. If you don't want to miss any of my videos you can subscribe here to my channel.
I used just a portion of the page in my mini coloring book, but you could create several backgrounds from one page in a regular sized coloring book.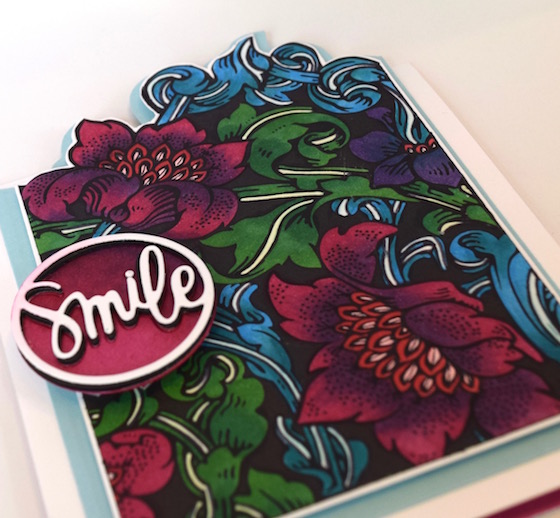 I colored the panel using Copic Markers and added white highlights with a gel pen. The "Smile" die really makes my card pop. (For $5.99 it's a great value too…win win.)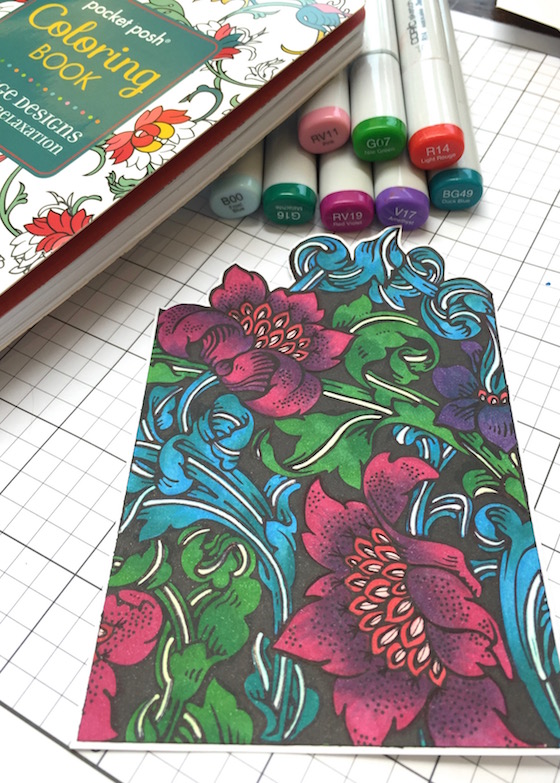 I made sure to place a piece of white cardstock behind the coloring page while I was coloring to "catch" all of the coloring bleeding through. I used that panel to create a second card…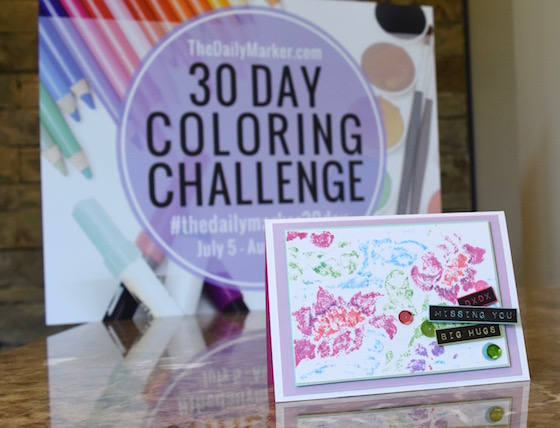 I just love the graphic feel it gives and I sure do hope you like it 🙂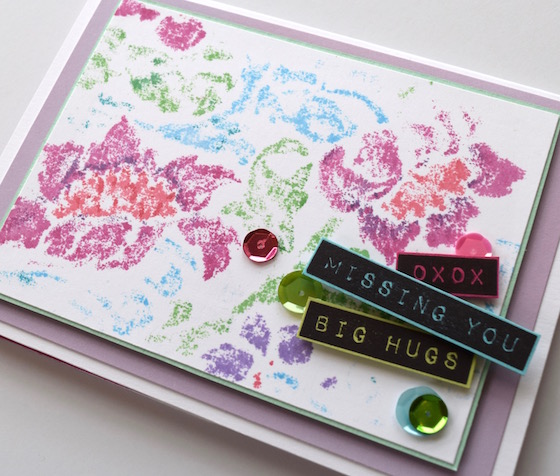 I finished off the card by adding a few sequins and stamping the "Labeled Messages" on to scraps of colored cardstock so the color peeks through. I just love how the second card was pulled together with such little effort.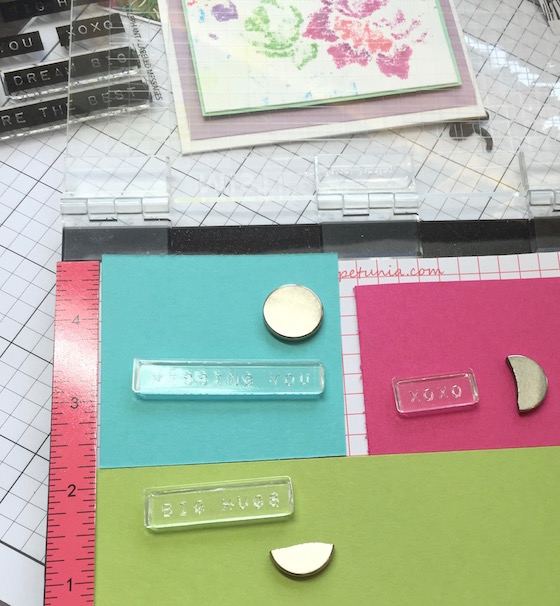 Fortunately "The 30 Day Coloring Challenge" has grown since the first coloring challenge because of YOU. If you want to share the logo (at the top of the post) when writing your blog post or on Facebook etc. that would be lovely.
WHEN YOU ARE LINKING UP TO MY BLOG to share your coloring it will always be on todays post…DAY 1. each day I will link you back here to share your coloring. The link up tool is at the very bottom of this post. 
Thanks for your enthusiasm for the challenge and I hope you know that I am just as excited as you are. Have a great day and see you tomorrow for a blog hop. Hugs, Kathy
Supplies and links: Affiliate linking might be used depending on the product.