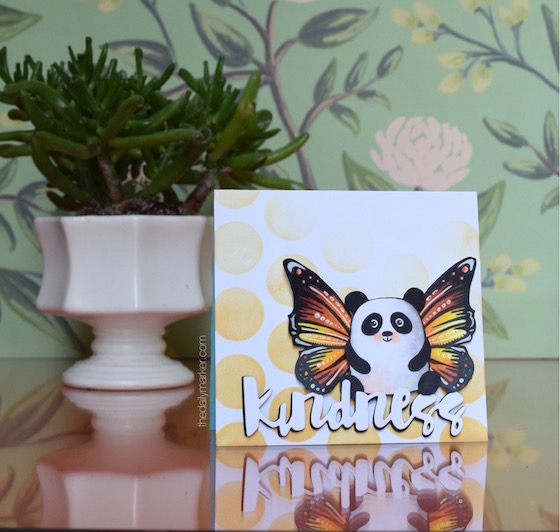 Hello Friends, How is your weekend going so far? I am a happy camper because yesterday I was able to complete a card from start to finish in one sitting. Ahhhh so happy!
Sometimes you just need to give a little kindness and some wings to soar….that was the theme for my card today.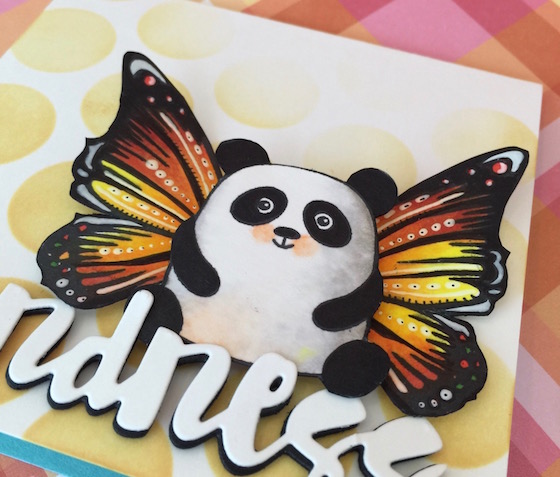 Believe it or not this was a quick card. The adorable panda is from a Simon stamp set called, "Cuddly Critters". He-she requires very little shading if any at all. (Real pandas are kinda dirty looking so I added a little coloring.)
To finish off my card I added some dots with a perfectly sized dot stencil with some Scattered Straw distress ink. I wanted the dots to fade off of the top of the card.
Black foam was die cut and put behind the sentiment to make the word "Kindness" pop.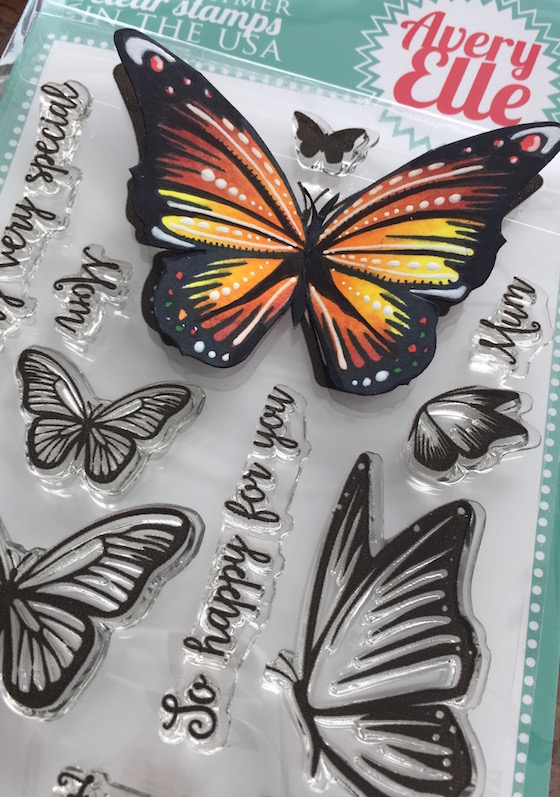 The butterfly stamp set is aptly called, "Butterflies" and I can't wait to ink up these babies again. I had fun adding some lines and white accents with my trusty gel pen.
The wings were cut apart and I added some scrap paper to attach them together so I could figure out where exactly I wanted to place the wings on the pandas body.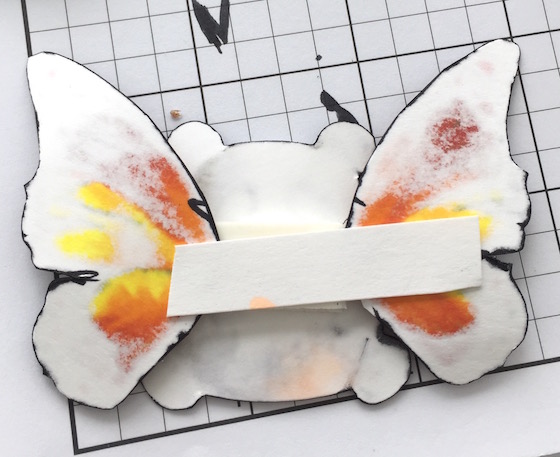 Some double stick foam was added on the back of the panda and then the wings were glued down and added to the card.
There is a group on Instagram that have become really good friends through my 30 day coloring challenge. They have a challenge on Instagram called #IGcraftycrew. The challenge this month is "things with wings" and anyone is welcome to join in the fun. I wanted to play along and create a panda with butterfly wings.
SPEAKING OF The 30 Day Coloring Challenge…. I have a date for the next one….please mark your calendars for JULY 5TH.
YUP IT'S OFFICIAL THE NEXT CHALLENGE WILL BE JULY 5th. More info coming so please stay tuned.
Thanks for your visit today. Hugs, Kathy
Card supplies and links: Some affiliate links are used depending on the product.