Hello Friends, How was your weekend? Guess what? I have a Mini Misti GIVEAWAY today. My Sweet Petunia has been giving away mini misti's all month! Better know as MISTI May-nia! More on the giveaway details below. 🙂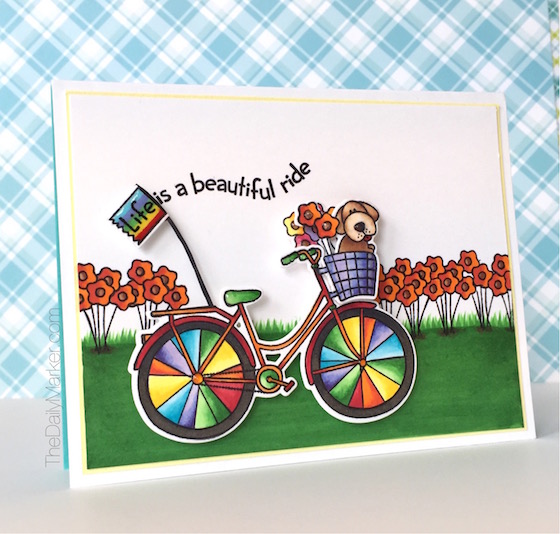 Iliana from ( My Sweet Petunia) is the founder of the "Misti" . The Misti is a game changer for me …. especially the Mini Misti. I save so much paper, frustration and time using the misti whenever I stamp …. always getting the results I want.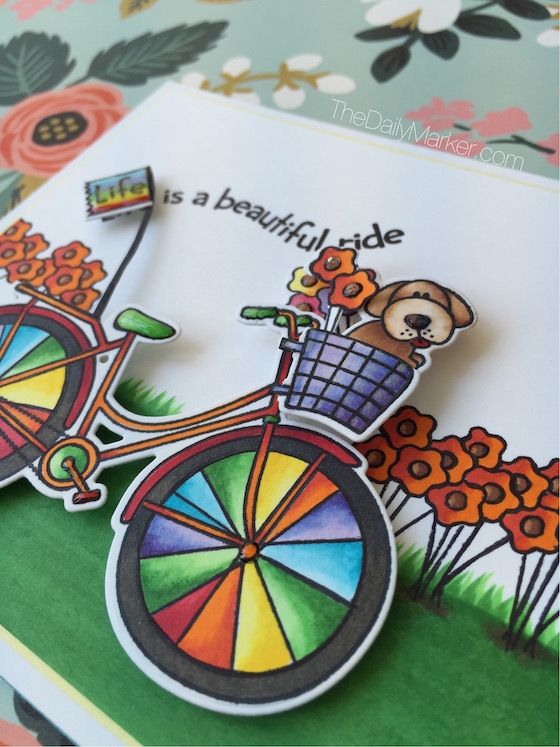 "Beautiful Ride" from Simon Says Stamp was love at first sight. I thought it would be fun to get out my markers and color some rainbow wheels. Filling the basket was super fun too.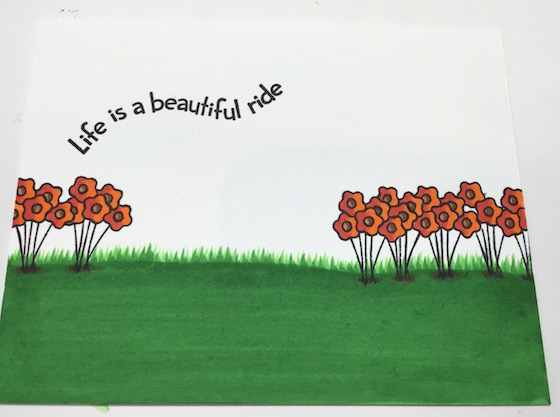 Using my Misti I stamped the bouquet in the set multiple times for more color & cheer on the background. I was able to shape the sentiment for added interest on my card panel.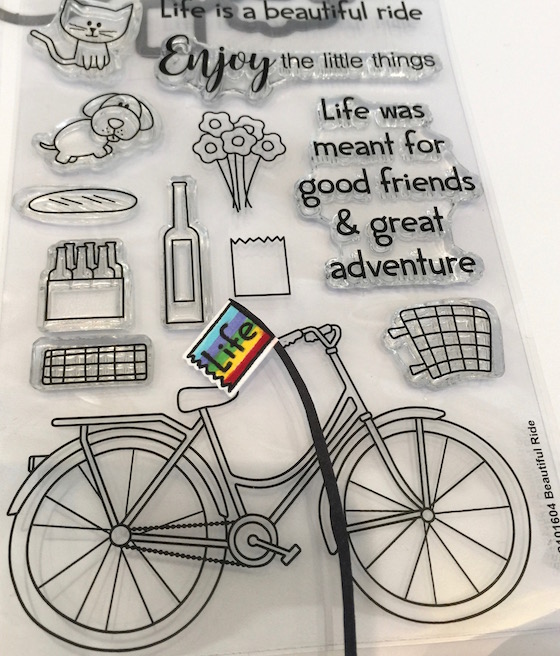 I created a flag with the grocery bag, cut a pole from some scrap card stock and lined it up on the sentiment on the card base.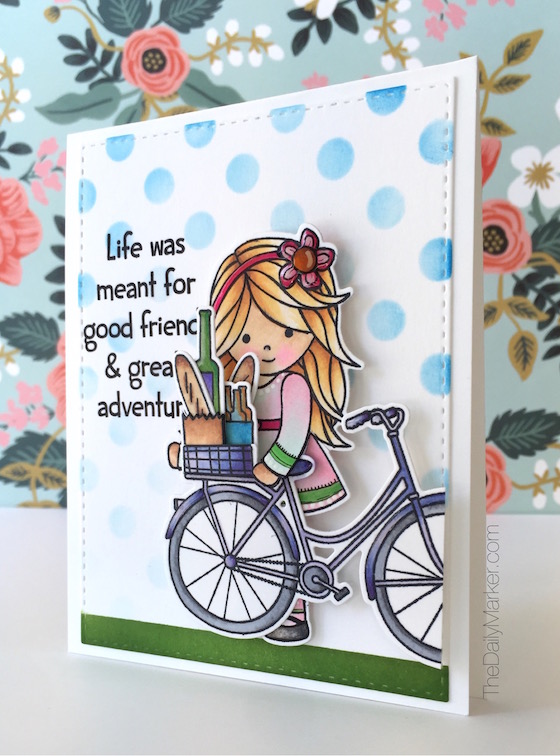 For this card I added a stencil to the background and the girl from this stamp set. Honestly I had so much fun filling up the grocery bags in from the "Beautiful Ride" stamp set.
I had colored this girl during The Daily Marker 30 Day Coloring Challenge. I cut her legs off and taped the legs further down the image to elongate her legs. I wanted her to be taller on my card to fit the scale of the bike. I also cut her arm so I could change the position of her arm a bit.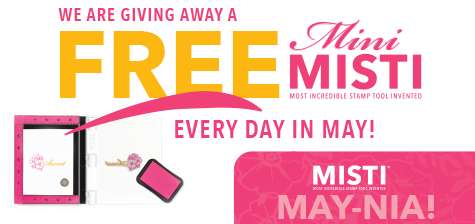 GIVEAWAY: Want to win one?
All you have to do is leave a comment on my blog to enter to win the giveaway. Easy Peasy. For more chances to win …leave comments on the blogs below.  Here's the list of today's bloggers – Stop back for the list as it's updated each day at the My Sweet Petunia blog.
 I will announce my winner  here on May 29th. Best of luck.
May 01 – Ilina Crouse
May 02 – Lydia Fiedler
May 02 – Virginia Lu
May 03 – Jana Millen
May 04 – Carissa Wiley
May 05 – Maureen Wong
May 05 – Simon Hurley
May 06 – Laurel Beard
May 06 – Catherine Pooler
May 07 – Laura Sterckx
May 07- My Favorite Things
May 08- Laura Bassen
May 09 – Jeanne Streiff
May 10 – Lawn Lawn
May 11 – Darlene DeVries
May 12 – Crafters' Corner
May 13 – Pat Huntoon
May 14 – Sally Lynn MacDonald
May 15 – Avery Elle
May 16 – Simon Says Stamp
May 17 – Altenew
May 18 – Concord & 9th
May 19 – Stephanie Klauck
May 20 – Hero Arts
May 21 – Neat and Tangled
May 21 – Debbie Hughes
May 22- Taheerah Atchia
May 23-  Jennifer McGuire (love her)  & Kathy Racoosin (that's me) 
A super big thanks to Iliana from ( My Sweet Petunia) for letting me give a Mini Misti away and a big thanks to you all for popping in today. Have a good week. Hugs, Kathy
Supplies and links: Affiliate linking might be used depending on the product.