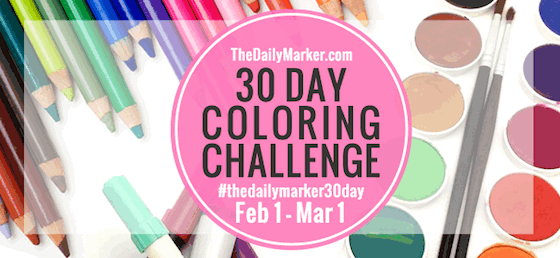 Hello friends. I am so glad you are here today. It's Day 13 of the 30 Day Coloring Challenge and I thought I'd answer a coloring question. Many of you have asked if I use anything other than Copics to color. I do. I shared an example of this on Day One HERE and I have another example today…
For today's coloring, I'm using Crayola markers called Pip Squeaks that I picked up at my local drug store. I love the small size of these markers….perfect for throwing them in my purse when I'm on the go. They aren't a brush tip marker like Copics, but I was able to turn the marker tip on it's side to cover a larger area.
Here is a Before and After showing how to enhance your coloring book illustrations (or stamped images) by adding white pencil accents…
The Before…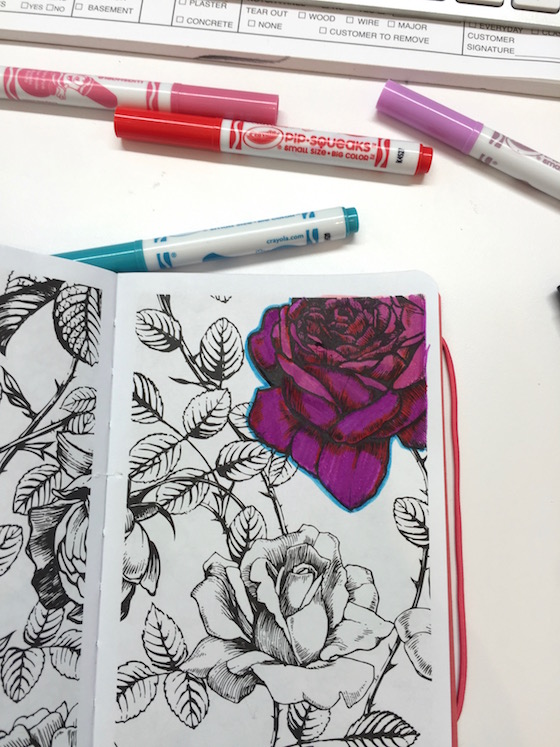 The After…
Once I was finished with the coloring, I outlined the image with a sharpie , added an edge to the corner, and outlined the image with a blue marker. I added some interest with a white & blue colored pencil. The final touch was to add some highlights with a white gel pen .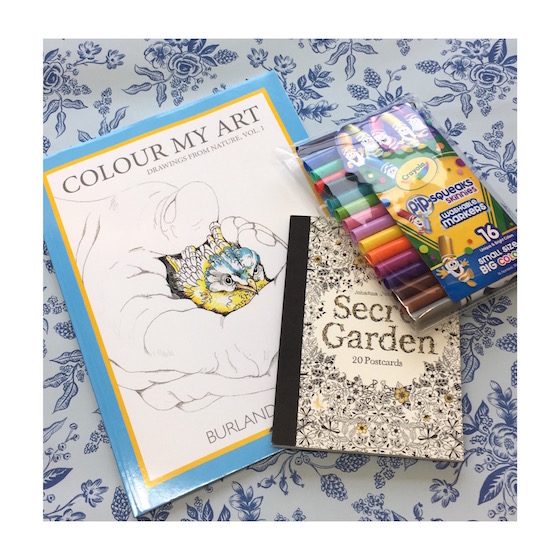 GIVEAWAY: A super big thanks to Burland Murphy for today's giveaway of his beautiful coloring book. Burlands art is exquisite & I hope you check out his FaceBook and see his beautiful illustrations. I've also included the markers and postcard coloring book in the giveaway… Put your name on the list at the bottom of this post for a chance to win. Best of Luck 🙂 Please note you do NOT need a blog. (leave the URL area blank)
WAIT…THERE'S MORE… ANOTHER GIVEAWAY
There are free coloring downloads at  www.highlandercelticstamps.com. One is in exchange for an email address for their newsletter, the other is totally free and in "Freebies"!  Kim is offering one free collection of Celtic Valentines Cards to Color. She will do a drawing from all the new subscribers to the newsletter. 
That's awesome. Thanks Kim!
Leave your name on the list below for the GIVEAWAY as seen in the photo. See you tomorrow ! Hugs, Kathy
P.S. Pardon me I forgot to mention … in case you are new to my blog? Go HERE to read more about the 30 Day Coloring Challenge. (it's not to late to jump in)  If you want to share what your creating go to DAY 1 and scroll to the bottom of the post. You will find a blue Inlinkz tab to link up your coloring.