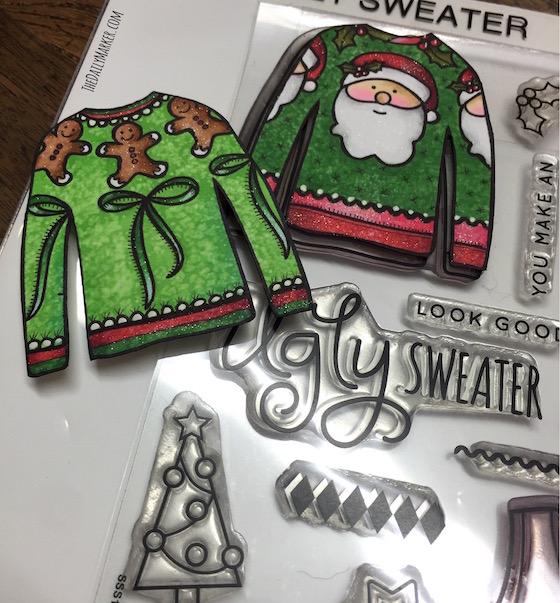 Hello Friends, How are you today? Are you feeling the pressure of the holiday season? This year I have barely made any holiday cards and am feeling the squeeze big time. I had a few hours to sit down with my nephew and his girlfriend for a little card making 101.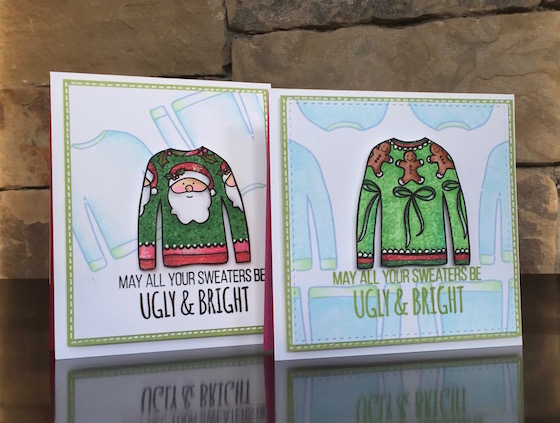 They made some ugly sweater cards and after my mini class I was able to stamp a few for my family.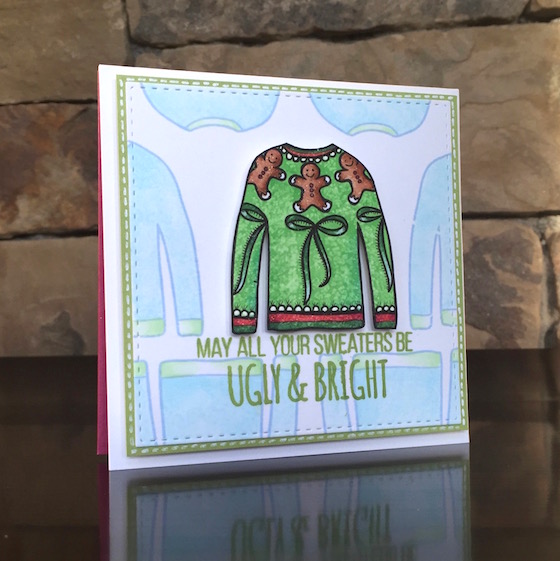 Last year I made a bunch with this stamp set. Here is a You Tube video of a spinner Ugly Sweater Card I made with lots of fuzzzzzzz. I  You can see the entire stamp collection here .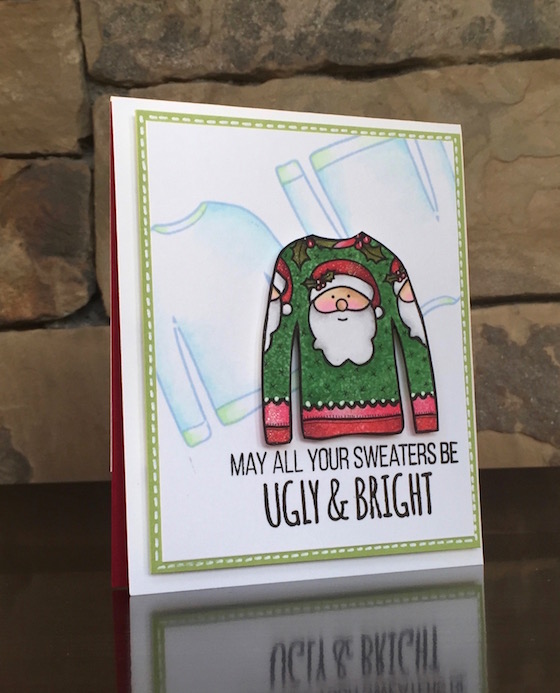 The background was easy to achieve some texture with …you know with lol the….. various ink blending solution. Have I sold you yet on this technique? ( a rag + various ink = awesome texture) I used my tried and true supplies to add some details on the sweaters. My favorite THIN multiliner marker, the white gel pen and some wink of stella.
As you can see you really can have a good time making these sweaters. Create some year round ugly sweaters using some planner stamps. These I made last year with some Sweet Stamp Shop stamps to decorate them. (sorry can't find the post at the moment)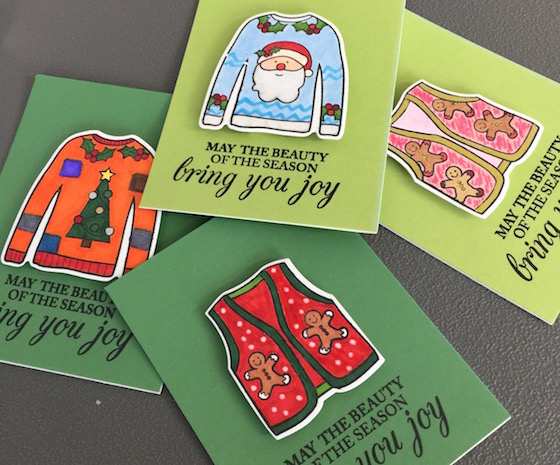 These are the cards that my nephew and girlfriend made! I think I see some budding card artists don't you think?
GUESS WHAT SIMON IS HAVING A 25% OFF COPIC SALE. USE CODE "Markers" to get the discount. Time to take the plunge and  buy that various ink if you don't own one. You know I love it and use it all the time. Right now I am at the airport and my wifi is limited. I will come back and announce the winner to my last giveaway and will post my new giveaway. See photo below of the upcoming giveaway.Thanks for your patience and your visit. Grateful for you all. Hugs, Kathy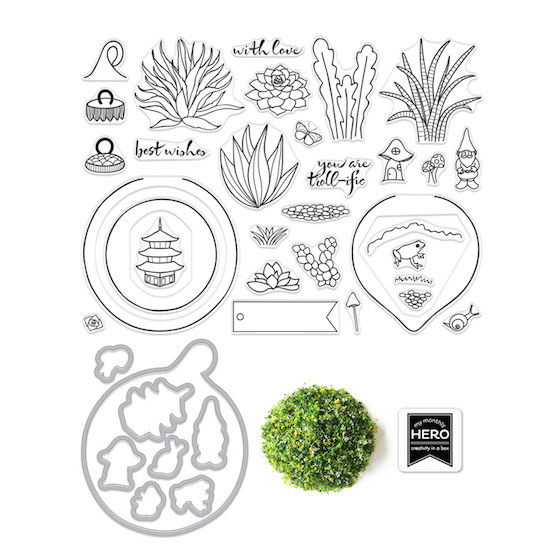 Today's Card Supplies & Links: Click on the thumbnail to go to a store. Affiliate linking might be used depending on the product.