Hello Friends, How are you? Today my post is super quick. October happens to be crazy busy month for me with lots of travel. It's a good thing I have all those coloring books even tho stamping is my love next to coloring.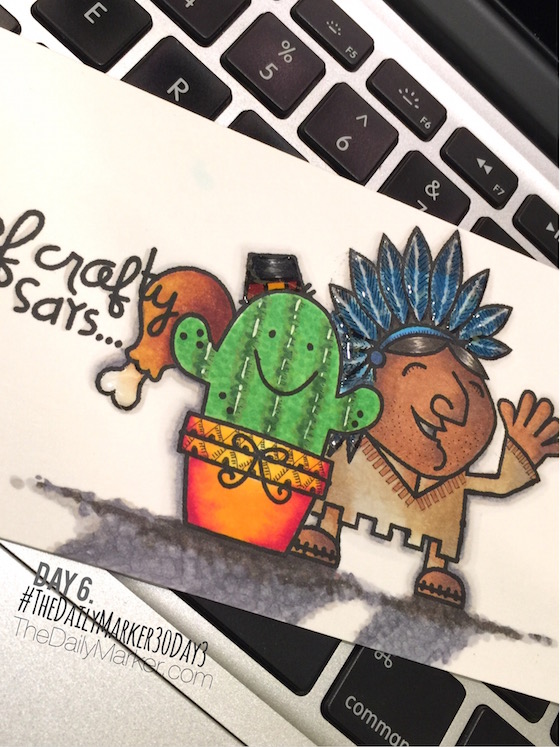 These Stamps from Paper Smooches just scream to be colored. This set called, "Comforting Hugs" was just released.  I borrowed the cactus from the set because I thought it would be fun to have a cactus next to the Chief…not sure why lol.  The Crafty Chief is from the "Jive Turkey" set. In Day 2. I turned the Chief into a woman Chief in case you missed it click here.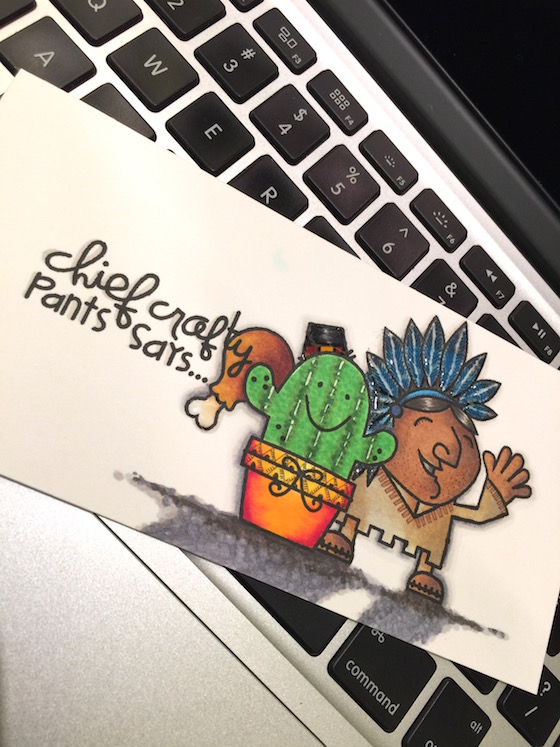 TO LINK UP & share your coloring click here and go to the bottom of the post. In case you missed it you can read all about the 30 Day Coloring Challenge here. See you tomorrow! Hugs, Kathy
P.S.S.If you wan to see what everyone is submitting for The Daily Marker 30 Day. Click here to see what is being shared on my blog but,  you need to scroll to the bottom of the post. You can click here too to see everything under the hashtag #thedailymarker3day3 that's on Instagram.
P.S. 25% OFF COPICS? Yes please. Simon has them on sale right now until the 14th. Use CODE FALLCOPIC