Hello Friends, Welcome to day 2! I am so excited that so many of you are taking the 30 day coloring challenge that might have been a little shy the previous challenges. Please keep in mind that you don't have to do it every day. Sometimes 10 minutes a day might not work so just pop back in when you can. The challenge is supposed to be fun, relaxing and no pressure.
ONE MORE THING. What you are "coloring" doesn't have to relate to what I am doing. Do what feels good to you 🙂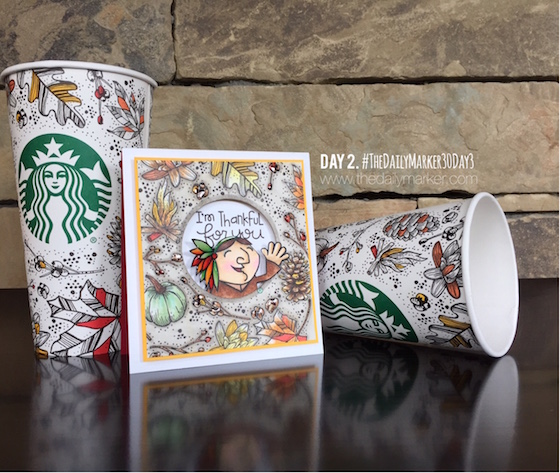 Creatively speaking sometimes you just have to make one more when you have all the stuff out. Plus I really wanted to use this stamp from Paper Smooches.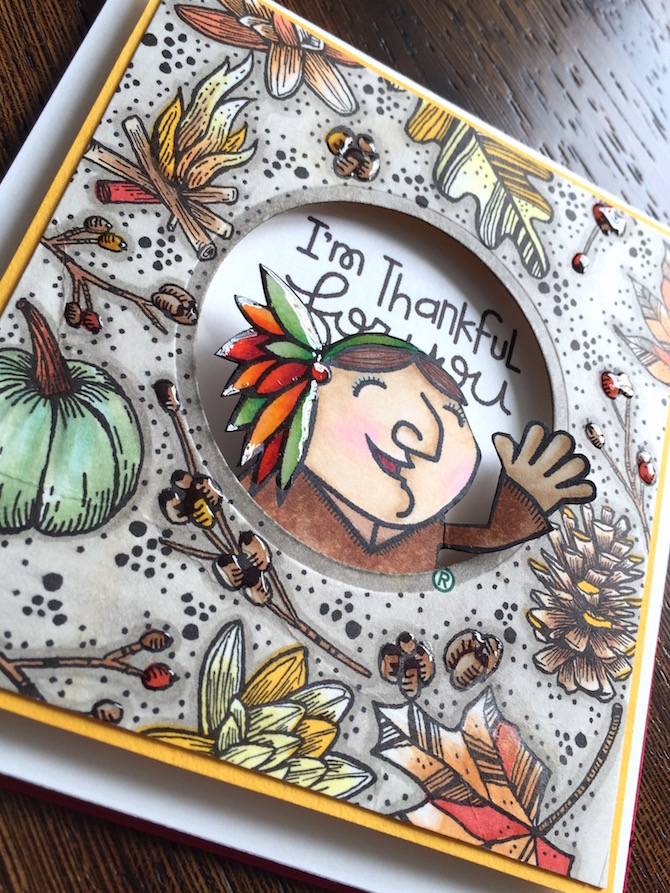 I turned the gentleman into a woman and cut off part of the headdress so it wouldn't hide the sentiment.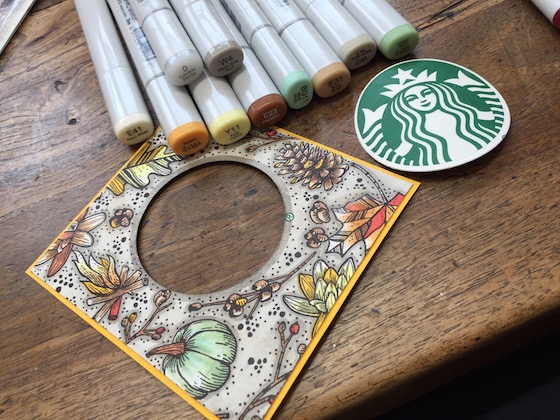 These aren't my typical colors but, I love how the grey tones enhanced the fall colors. By the way if you don't have access to a Starbucks cup you could stamp some fall images or tear out a page from a coloring book for your card. Take a look around your house … maybe a pretty Kleenex box?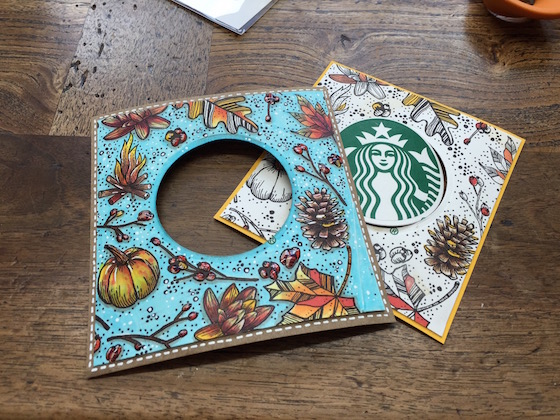 Just for comparison this was yesterdays panel. Did you happen to see my video?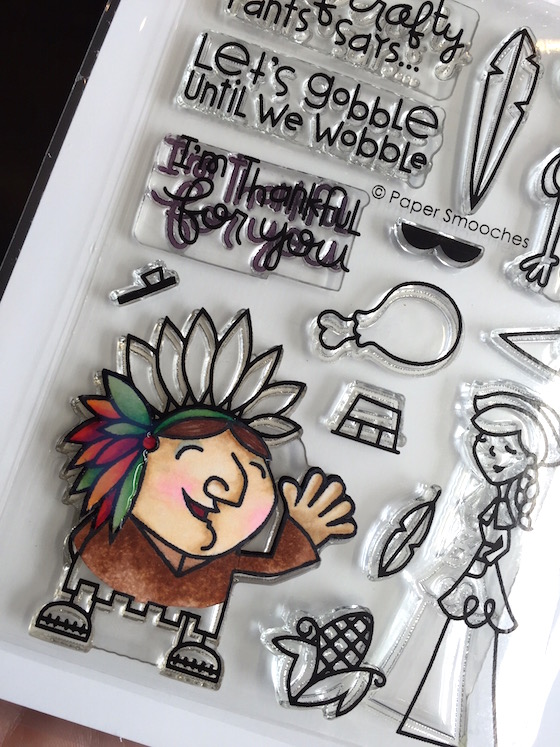 You know me and makeup so she isn't short on any of it lol. You can also see how I altered the "Jive Turkey" stamp.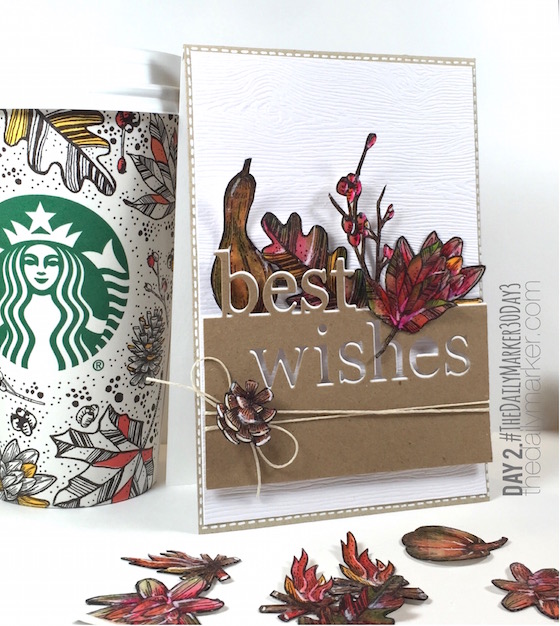 Today my coffee came in the same fall cup again so I decided to make a bonus post and I wanted to try distress markers on the cup. The die cut is from Memory Box.
I cut out the images and watercolored with distress markers. Also I added some gel pen and some rock candy distress stickles. If you look closely the white smudged a little bit. So be super careful or forgo the gel pen when using distress stickles!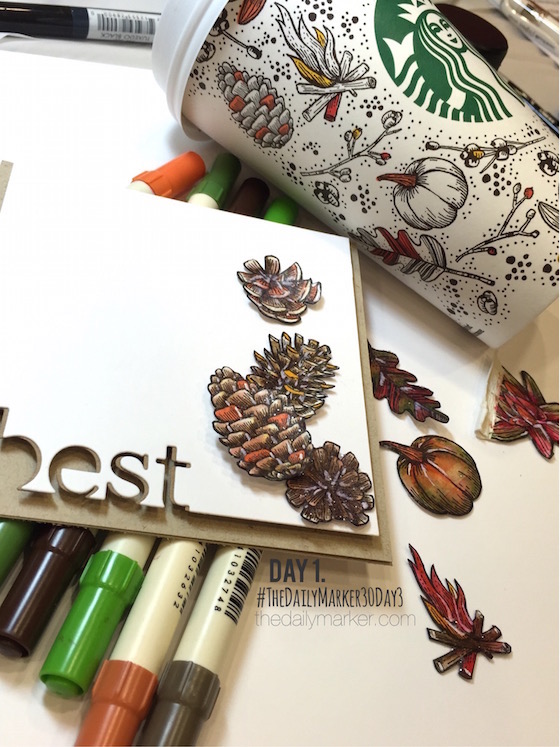 Left over pinecones (from the venti cup)…no problem just throw them on a card. I posted this on Instagram today and wanted to share it with you.
TO LINK UP & share your coloring click here and go to the bottom of the post. In case you missed it you can read all about the 30 Day Coloring Challenge here. Thanks for your enthusiasm! See you tomorrow! Hugs, Kathy
P.S. 25% OFF COPICS? Yes please. Simon has them on sale right now until the 14th. Use CODE FALLCOPIC
Today's Card Supplies & Links: Click on the thumbnail to go to a store. Affiliate linking might be used depending on the product.