Hello Friends! Welcome to DAY ONE of my third 30 Day Coloring Challenge!! 
I am so happy to see you all again and a warm welcome to our new friends that have joined us for The Daily Marker 30 Day Coloring Challenge. Hopefully I will keep you motivated with some new techniques or different ways to look at your coloring during these 30 days. Either way I think we will have a good time!
In case you missed it you can read more about The 30 Day Coloring Challenge here.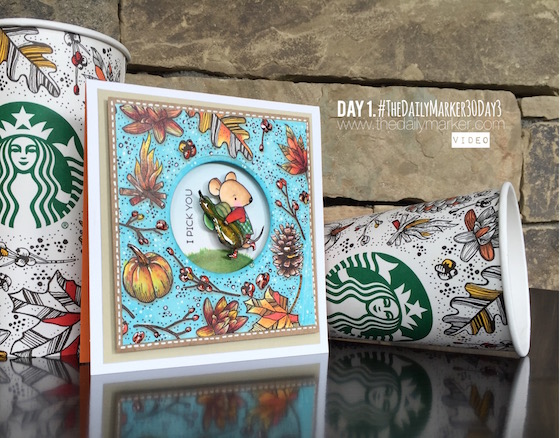 Since we all love coloring I would bet that you have thought of coloring one of those beautiful fall cups from Starbucks. How about turning the cup into a card? I have a video to share how I deconstructed the cup and turned it into my card for today.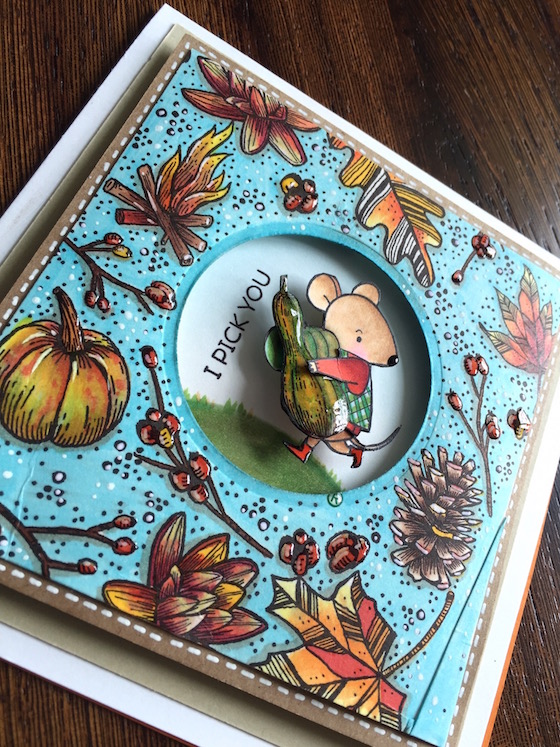 The flattened cup can make a beautiful & festive background with ease. After coloring the images on the cup I added extra white dots and die cut a circle from the center. The MFT "Harvest Mouse" was the perfect little critter to add to my backdrop. I inserted one of the squashes from the cup into the harvest mouse hands. I also added a little eyebrow..I just couldn't resist.
If you want to watch the video in HD or larger click here.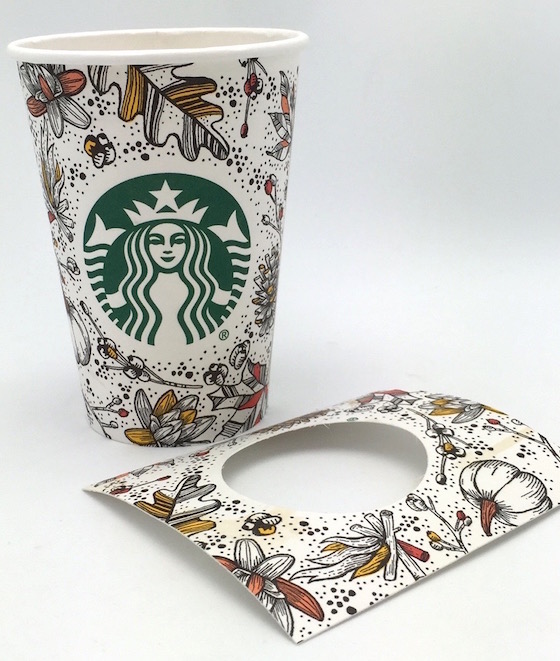 Drink first before cutting the cup apart lol. Rinse and wipe dry then use a damp paper towel to wipe off any coffee on the outside of the cup. (or use it as part of the design)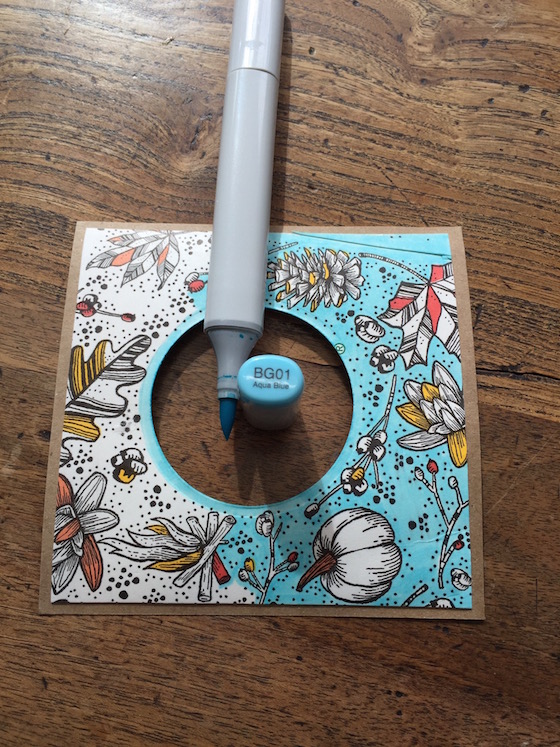 Before coloring …. glue the cup down on to some cardstock. I recommend using a good strong glue like Glossy Accents. My new background was colored with Copic markers but, any marker would work great.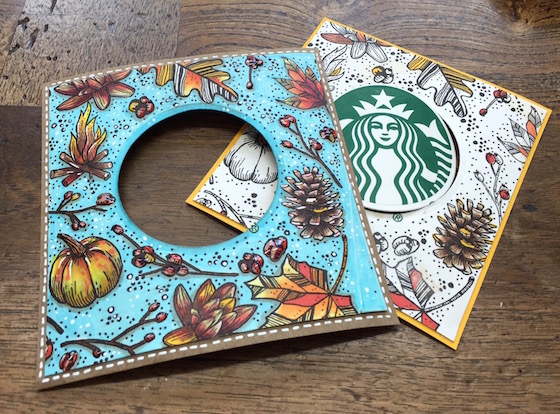 I added lots of extra white dots and white dots on top of the black dots with my favorite gel pen. After using the gel pen to add white accents to all of the colored images I added glossy accents to the berries, pumpkin stem, mouse boots and his nose.
Fortunately "The 30 Day Coloring Challenge" has grown since the first coloring challenge because of YOU. If you want to share the logo when writing your blog post or on Facebook etc. that would be lovely 🙂
WHEN YOU ARE LINKING UP TO MY BLOG to share your coloring it will always be on todays post…DAY 1. each day I will link you back here to share your coloring. The link up tool is at the very bottom of this post.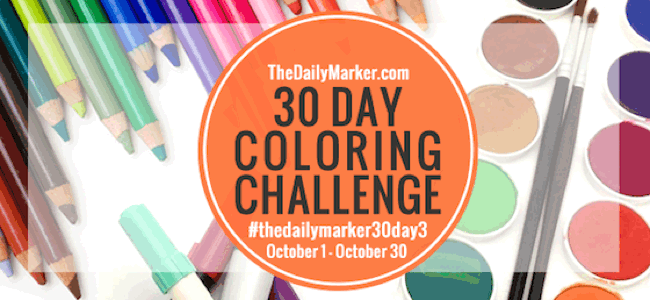 Thanks for your enthusiasm for the challenge and I hope you know that I am just as excited as you are. Have a great day and see you tomorrow. Hugs, Kathy