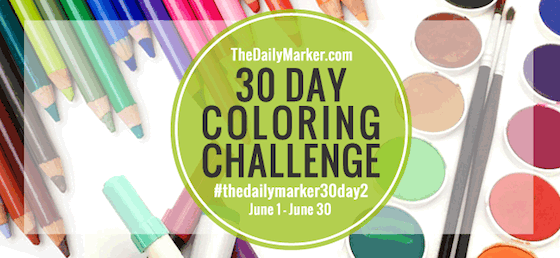 Hello Friends, I hope you had a fantastic weekend! Last night I was able to sit and color one of my favorite stamp sets by Mama Elephant. Boy o' Boy can they design stamps!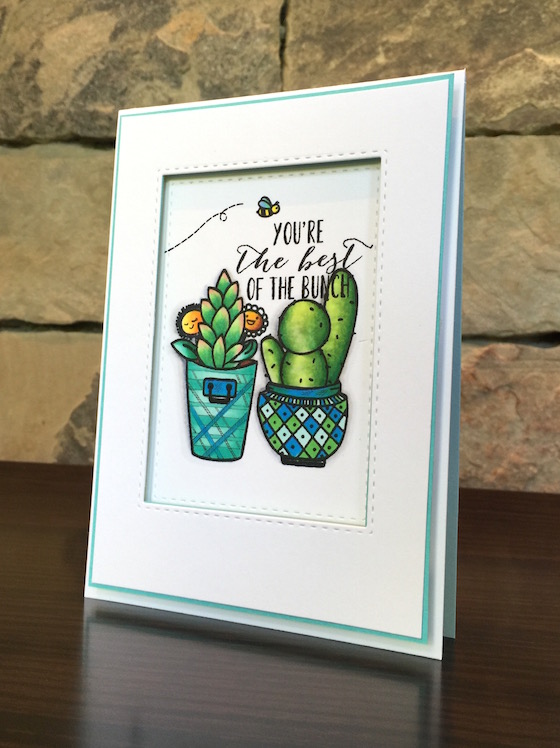 It's super easy to create such happy little scenes and I love the writing on the sentiments. I am sure that you have seen "Potted Pretties" before?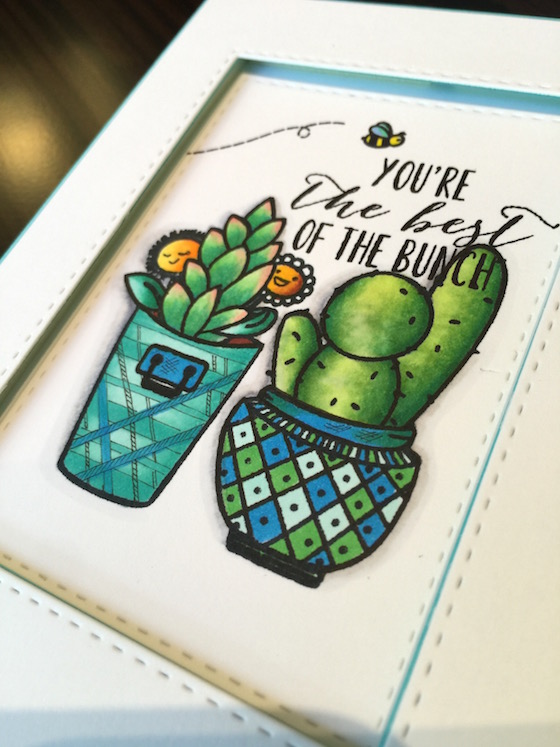 My stitched rectangles always come in handy when creating a window card.
I wanted to say that I think you all are "The best of the bunch" Thanks for your support and kind comments all the time. Later this week will be more giveaways and a video.
See you tomorrow. Hugs, Kathy